Katie Lockhart's New Colours
Interior designer Katie Lockhart has teamed up with Drikolor on a new range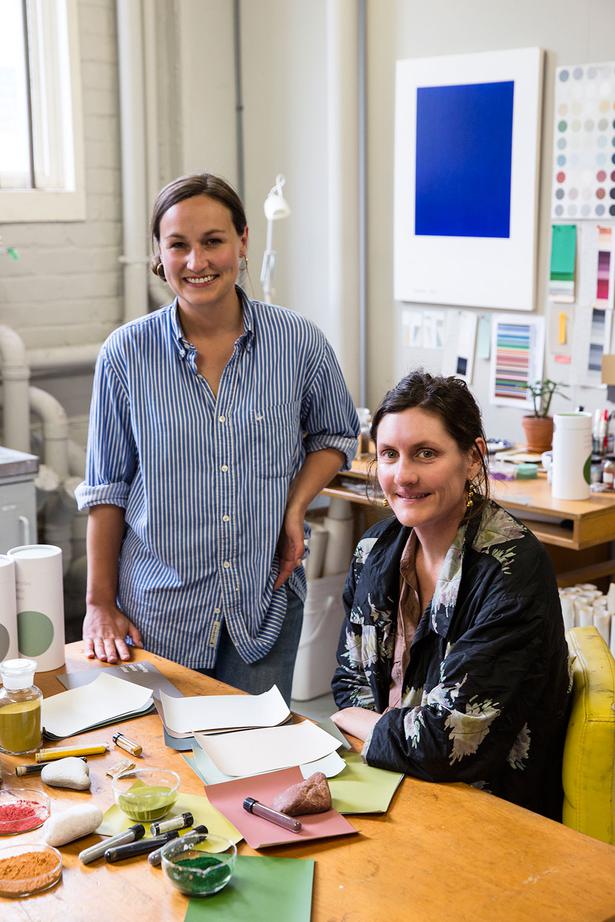 Wednesday Dec. 16, 2015
Interior designer Katie Lockhart has always been obsessed with colour. So much so, she once removed a chip of paint from photographer and filmmaker Robert Frank's front door in New York because she loved the green so much. "It's sort of naughty. But I've always loved that door, and it was already flaking off. I didn't think anyone would mind."
The bottle green was then developed for her new palette, Everyday Needs Colour, along with a gunmetal grey fleck of paint her brother-in-law posted her from the Manhattan Bridge. The range has been developed with Kiwi company Drikolor, and will be available early next year, through Katie's store Everyday Needs, and online.
Drikolor makes powdered pigments, which are then stirred into a base paint, allowing for "greater complexity and density of colour," says Katie. She and Drikolor colour expert Hanna Lacey worked together to produce the 17 colours, including ocres, ambers, a champagne chalk white and seven greens.
"The pigments aren't found on a conventional colour wheel," Hanna explains.
The range is already turning heads in Los Angeles, where Drikolor's founder Rachel Lacey (no relation to Hanna) is introducing it to interior designers. The company has also developed a range with homewares publication Dwell, and created bespoke palettes used in homes, including Carrie Fisher's.
Drikolor hopes Katie won't be the last local designer to make her mark in LA, where there's potential to hook into the billion-dollar homewares market. And as Kiwis move away from our love affair with neutrals, embracing bolder hues, much as they do in multicultural LA, it's a palette worth celebrating here, too.
Share this:
More At Home / Features & Profiles