Kauri Cliffs Hosts Three Inspirational Men
Men whose business it is to create stunning surroundings are sharing their inspiring ideas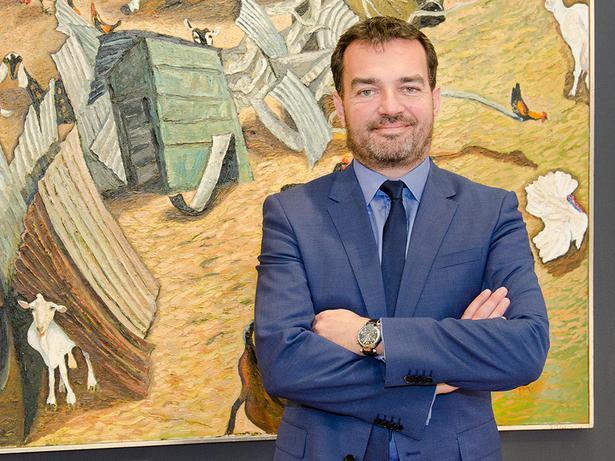 Friday July 28, 2017
Three men walk into a bar — a landscape gardener, an interior designer and an art collector. No, it's not a joke and it's not just any bar: It's the bar at Kauri Cliffs during a weekend where guests are invited to the luxury lodge to hear these inspirational talents share their passion.
Here, we quiz them about what makes them leaders in their fields.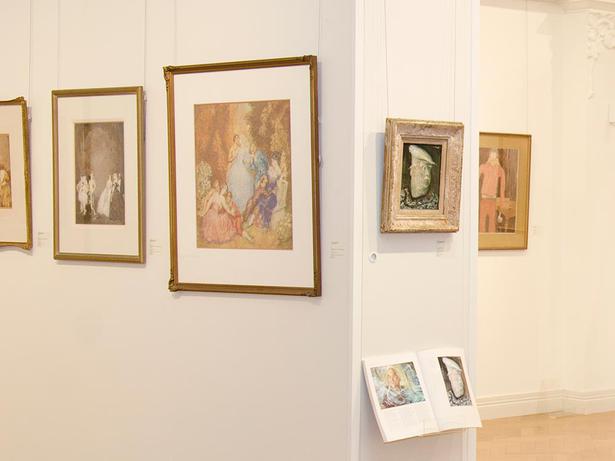 THOMAS HAMEL
This Sydney-based interior designer has garnered a reputation across the world for his impeccable work. His job ranges from picking fabrics, managing his 30-strong team and even making international shopping lists for jet-setting clients.
Why interior design?
I found my calling as a very young boy growing up in Virginia in the US. When others were out playing sport, I was designing rooms in a dollhouse. As soon as I was old enough, I was off to New York City to forge my way in the design field.
How did being raised in Virginia influence your design?
People are very "house proud" on the east coast of the US, particularly in the southern states. There was a wonderful colonial charm to the area around my home with historic cities like Williamsburg and Jamestown nearby. I learned a lot about acquiring and understanding antique furniture, art, and interesting pieces over time.
You've said that your role-model movie growing up was Gone With the Wind . . .
The moment for me was when Scarlett O'Hara looked at the wonderful green velvet curtains, saw beauty in the fabric and cleverly turned this into a fabulous dress. The influences of those gracious homes and plantations of the South have always been with me.
READ: A Traditional Brisbane Cottage Transformed
What has been the greatest highlight of your career?
Publishing my book, Thomas Hamel Residence, was a great milestone. I was able to bring together 20 years of my work, and it gave me a chance to express how you don't need to live in London, New York or Paris to generate a world-class home.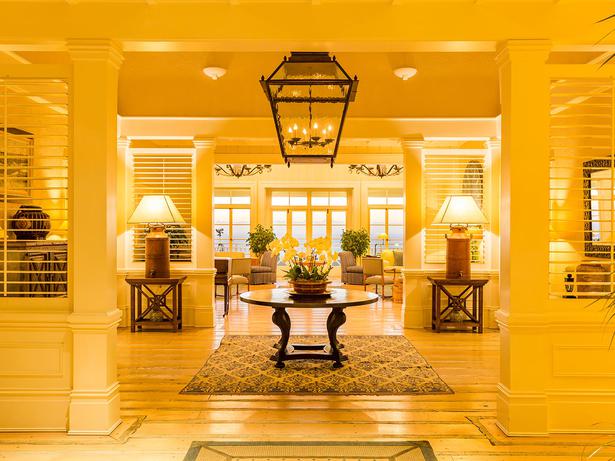 Best design tip for creating a small inner-city apartment?
There should still be some larger scale pieces or features, even in a small space. This tricks the eye. There must also be flexibility in the pieces selected. For example, a dining banquette is a great solution for dining where too many chairs may look busy.
Best design tip for a large home?
Again, larger scale pieces are important to create focal points, but large homes require intimate spaces also. An occupant should feel comfortable home alone or with 20 visitors.
Describe your own home.
My homes are an assemblage of my global travels and all the beautiful items I discovered along the way. I can tell you which painting came from Palm Springs or London and where the furniture was found. I have collected pieces from South Africa, France, Belgium, India and all over Asia.
What has been a favourite find of late?
In Paris I found a large, moulded acrylic artwork from an artist called Jerome Robbe. It is so reflective and changes colours like a chameleon with the light.
What is the best part of your job?
My clients. I adore the friends I have made over the years. There are many and they are now my extended family. I even have one divine client who mentions to her friends that she wakes up each morning and firstly thanks her husband for her lovely home, and secondly thanks me.
And the worst thing about your job?
Constantly trying to avoid complications and disappointments with clients and suppliers. A designer needs to be incredibly organised, nothing can be left to chance as everyone has different perceptions of things.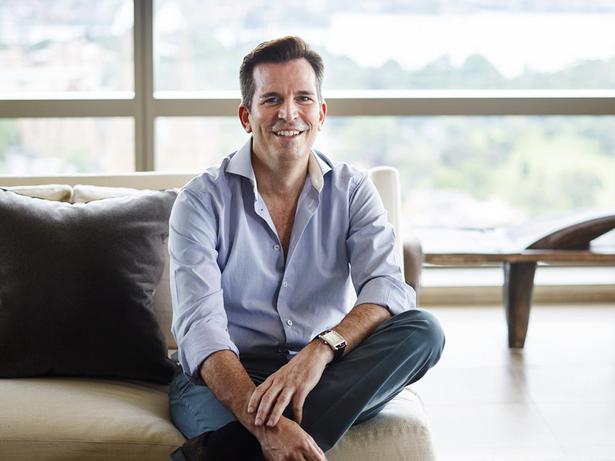 PAUL BANGAY
An award-winning landscape designer favoured by Australia's rich and famous, Paul Bangay has taken his signature gardens across Europe, the West Indies and the US. As much as he loves to gather new inspiration while travelling, he finds it hard to leave his home, which makes sense given just how incredible his expansive Stonefields garden is in central Victoria, Australia.
Why landscape gardening?
At an early age I realised I much preferred being outside in the garden than indoors — probably around the age of 10. I loved working in my mother's garden and was given my own space to do with as I pleased.

When you work with a client, what is your starting point in the relationship?
I always try to understand the way the client lives in their home and personal life, as this tells me a lot about how the garden should be. It might be formal or informal, flowery or clipped and green.
What is a trademark of your design?
The timelessness to my gardens. I don't want them to be out of fashion in 10 years. This means they have a classical basis but always with a contemporary understanding of how people live.
Best garden design tip for creating a small inner-city garden?
Small gardens keep the plant diversity to a minimum and overscale, never underscale.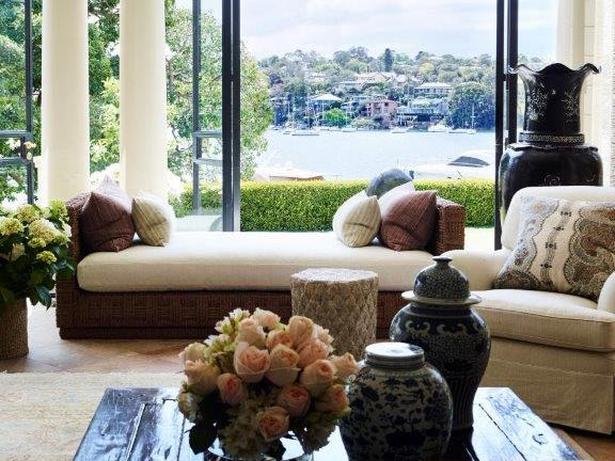 For creating a larger rural garden?
Think big — always make beds as deep as possible and open spaces large. Consider the outer landscape as this is critical in rural gardens, views are vital focal point.
Biggest mistake people make in their garden design?
Making designs too fussy. Simplicity is supreme and always wins over fussiness.
READ: Designer Jamie Durie's Inspirational Outdoors
Describe your own garden?
Stonefields is a large rural garden in central Victoria. It's a total experimentation of style and planting schemes that are always evolving and growing in size. It's formal at its core, but fades out to informality as you travel away from the house.
Is there one garden that you have created that you are particuarly fond of?
My garden at Mt Algidus near Christchurch, high in the Southern Alps is my favourite. Its freedom and connection with the enormous view to the valley and mountains are rare and exciting.
How do you think Australian and New Zealand gardens differ and/or are similar?
New Zealand is blessed for gardens, it does not have the extreme heat and harshness of Australia. The gentle climate allows plants to flourish and therefore allows you to grow more tender plants.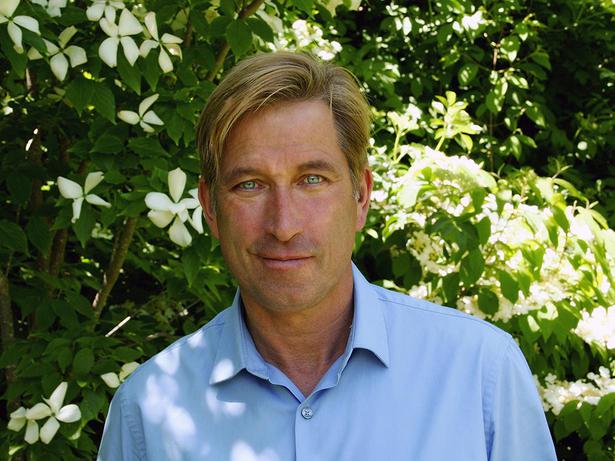 PAUL SUMNER
Paul Sumner created Mossgreen in 2004, which became Australia's largest auction house and specialised in selling complete collections. It has now joined with Webb's — the first auction house in New Zealand to sell contemporary art. Paul took some time out of his hectic schedule to tell us about his work and share some tips for getting the most out of an auction.
Tell us about your career to date and how you came to be the CEO of Mossgreen-Webb's?
The acquisition of leading New Zealand auction-house Webb's, now Mossgreen-Webb's, happened in my 36th year in the field. I had previously been managing director for Sotheby's in the region, so I had a good understanding of the market.
Describe an average day.
An average day, if there is such a thing, will have me travelling to Australia or New Zealand to visit our top clients, particularly those who wish to sell a complete collection. It's a very personal business, where longevity and trust are very important factors. It is often a very difficult process for the vendor in coming to terms with.
Top tips on attending an auction?
Don't be intimidated and don't feel that you have to buy to attend. It is actually great free entertainment, especially when there is a significant collection being sold. You never know who is going to attend and what's going to happen, and the psychology of an auction can often produce great theatre. You don't have to sit like a statue for fear of accidentally bidding.
You talk about the importance of provenance — the story behind a work or collection. Please elaborate.
Our whole business is built around the telling of stories. Be it the story of the collector, or of the artist's life, being able to tell the back-story is perhaps the most important factor in what we do. Everyone is drawn to these stories and this is what creates the magical factor that adds value to every piece in a collection.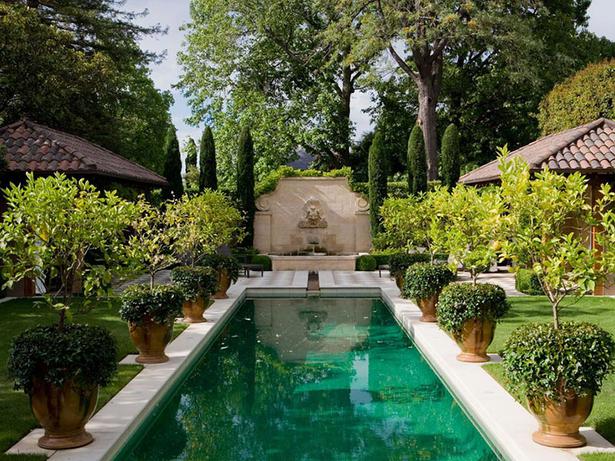 Tips for people with a small budget or just starting out investing in art?
Buy the best that you can afford. One good work will always give far more enjoyment than multiple lesser works and it often proves a wiser way to go from a financial perspective. Don't buy until you really know what you like and then go for it.
And if money is no object?
From my experience money is always important, even for the very wealthy Competition gets stronger the higher up the value ladder you travel, as exceptional works of art become scarcer and the number of collectors who you may term super-wealthy seems to grow.
Is it better to specialise in one area when collecting?
Yes, if you want to really want to form a collection in the true sense of the word. If someone is interested in a "living collection", this opens up more opportunity, but also more risk as it's very hard to gain a depth of knowledge in multiple fields.
What type of art are you into personally?
I am not a collector in the true sense, but I have a passion for early indigenous Australian bark paintings from one particular region and every time I find one that excites me, it's a buzz. They are often by artists who are unknown at the time of acquisition.
• Curating the Complete Home Weekend, The Lodge at Kauri Cliffs, Matauri Bay, September 1-3. Visit Kauricliffs.com
Share this: