Kiwi design on international stage
Claire McCall meets Ben Lewis of Trenzseater, a finalist in the prestigious London-based Andrew Martin Interior Designer of the Year Award.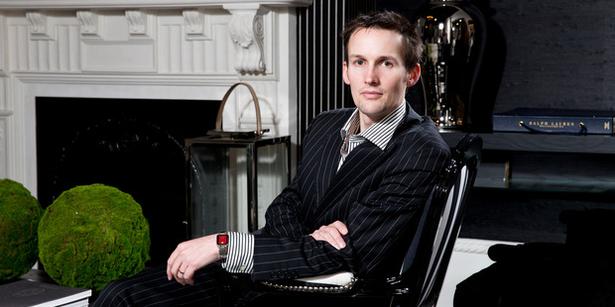 Tuesday July 29, 2014
Ben Lewis enjoyed a childhood out of the storybooks. Growing up in a boisterous family in Christchurch, he remembers learning to skate on the frozen ponds of his grandparents' farm in Albury, the wheaten tussock and snowy peaks of Mackenzie Country as backdrop.
He went on to play representative ice hockey for New Zealand.
When he wasn't barrelling across the ice with his brother and sister, the young Lewis spent school holidays reading motivational books and tinkering in the furniture factory owned by his paternal grandfather, David Lewis.
"I think I was more of a nuisance than a help," says the interior designer.
That firm, DA Lewis, is a Christchurch institution founded in a backyard shed in 1945.
Its genesis lay with an entrepreneurial boy of 12 making letterboxes to sell to friends and neighbours and ended with a dynasty in which hand-crafted, upholstered furniture has been made and sold for three generations.
In 2004, Ben Lewis opened his own shop. He called it Trenzseater, (the middle of the name reflecting its Kiwi origins). Eight years later, a second shop, run by his brother Hamish, was set up in Auckland.
Though the business still centres on tailor-made pieces, it extends this passion for product by also offering a full interior design service.
It's Ben Lewis' skills in this arena, this meticulous melding of floor plans with furniture, drapes and wallpapers, that has earned him a finalist spot in the prestigious Andrew Martin Interior Designer of the Year Award.
The London-based competition is judged by an international team. Previous winners include British designer Kelly Hoppen and master of wabi-sabi style Axel Vervoordt. In 2009, Hoppen was awarded an MBE for her services to interior design while Belgian-born Vervoordt worked with household names such as Robert De Niro and Bill Gates. So, should he win, Lewis will be in rarefied company.
With no formal training, his appreciation of fine furniture is a natural result of being immersed in that world.
"My Dad was the eldest of seven," says Lewis. Visiting the big, old family house in Fendalton was an adventure in aesthetics.
"My grandparents loved antiques and collectible art, but they were not precious. They wanted people to use and enjoy the pieces."
As a teenager, he'd tear ideas out of magazines that his parents imported from overseas.
"I was interested in architecture but my passion for interiors won out."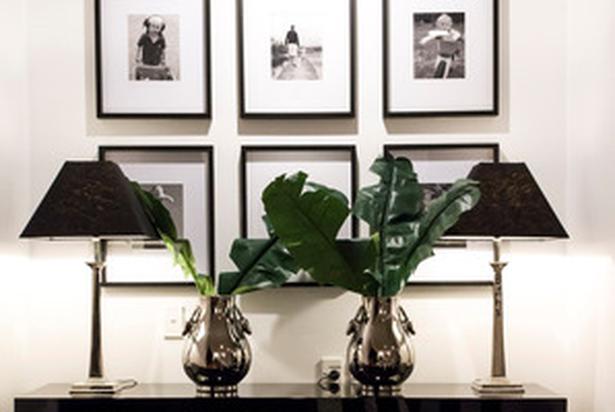 Living in Canada, where he played ice hockey for three years, Lewis was exposed to a culture and brands he might never have seen in his native Christchurch.
He fell in love with the richness of the style, its timelessness and emphasis on comfort and layering.
The first piece he designed, at 19, was a classic rolled-arm sofa, covered in deep yellow leather, with distinctive stitching detail.
"It was hand-drawn and, to this day, I still design by hand."
Lewis is known in the industry for his love of stripes but, pushed to label his interiors' style, he comes up with "modern sophistication".
Nevertheless, there's an awareness of tradition behind the look.
"While we work with the latest high-end products, good design is timeless. We tend to avoid those parts of a collection that will soon become dated."
Although the company still makes much of its range in New Zealand, it is always looking for like-minded international brands to represent. Trenzseater is now a local agent for Dutch firm Eichholz. Its opulent accessories and objects - a collection of clocks, chandeliers, vases and cinematic prints, which sell in stores such as Harrods of London - have good scale and proportion, says Lewis.
He acknowledges that, living in a coastal environment, most Kiwis have a natural leaning towards pared-back interiors.
"Life is so complicated; people want to come home to something that is too simple or clinical."
Beautifully lush velvet drapery offset with furniture in high-gloss lacquer can make all the difference.
Even if he's not named number one in the upcoming UK awards, Lewis' work will be showcased in what he calls the world's interior design "bible", the Andrew Martin Design Review, a publication that has been released every year for 15 years, which features portfolios from all 50 of the finalists.
Lewis' wife, Vicky, a landscape architect, is keeping her fingers crossed for him. The couple and their two young sons, Hugo, nearly 5, and Max, 3, live near Clearwater in a house designed by John Trengrove in the classic Hamptons style. The home, set in more than half a hectare has become an experimentation centre for Lewis' design ideas.
"I tend to push the boundaries a bit more than I would for clients but, luckily, Vicky trusts what I do."
With the winner of the Award announced in September, and the birth of their twins due the same month, busy times are ahead.
Share this: