Favourite Things: The Kindness Institute's Kristina Cavit
The Kindness Institute founder Kristina Cavit shares her most adored objects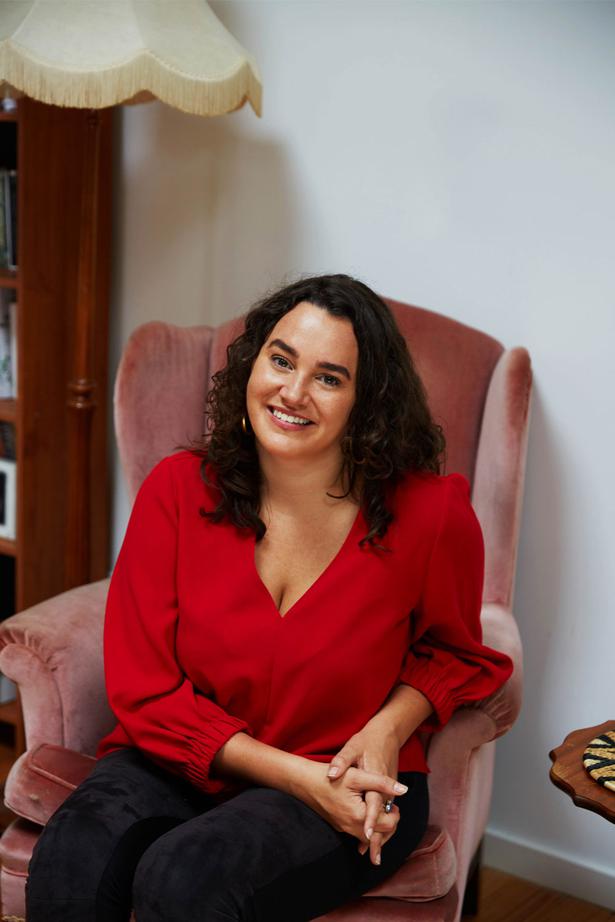 Saturday Jan. 26, 2019
It took a so-called "selfish holiday" to set Kristina Cavit on a path to founding The Kindness Institute. The 31-year-old now helps vulnerable youth through mindful meditation and yoga programmes. She has also implemented yoga at the Wiri's Women's prison in South Auckland and teaches body confidence classes for the public.
A trip to the Dominican Republic in 2010, where she witnessed child prostitution, addiction and poverty, lead her down the path of youth development.
Her one-month volunteering stint at the Nuestros Pequenos Hermanos (NPH) orphanage turned into a two-year stay, following the aftermath of the Haiti earthquake in 2010. Kristina began teaching yoga and meditation in the children's home after hours.
READ: How Dr Matire Harwood Is Making A Change 
"It was powerful for them to find something that could bring them calm. The difference of those who were able to thrive were the ones managing their mind and emotions," she says.
The practices were new to Kristina too, who also noticed a positive difference.
"I used to find it so challenging to be still but, with the chaos in Haiti, I turned to it. I would have lost my mind otherwise."
Following an inspirational research trip in 2015 to the US Holistic Life Foundation in Baltimore, Kristina returned home and launched The Kindness Institute (TKI) the following year.
The not-for-profit organisation has now worked in Auckland schools with more than 800 youths, with many having gone through TKI's term-long mental health and mindfulness programme. The results have shown positive impacts on anxiety and depression, an increase in compassion and confidence, and a significant reduction in stress.
READ: Lorraine Downes On The Art Of Self-Care
"It's not rocket science what we're doing. We provide practical tools young people can easily apply to their lives when things get tough, which they don't learn at school," she says.
Kristina would like the programmes continued country-wide and co-presented a petition to the Government Inquiry into Mental Health in June last year, with more than 14,000 signatures to fund the programmes throughout New Zealand.
The hard work hasn't gone unnoticed. In 2018, Kristina received a New Zealand Order of Merit NZ for services to youth and the community and was nominated for Young New Zealander of the year.
"It was such a huge honour to be acknowledged as a young person doing great stuff and so many powerful wāhine were nominated too," she says. "It was a privilege to share the award with all the people who contribute to our mahi (work). This work is selfish in a way, because you get so much out of it yourself. It's one of the most rewarding experiences in the world."
MY FAVOURITE THINGS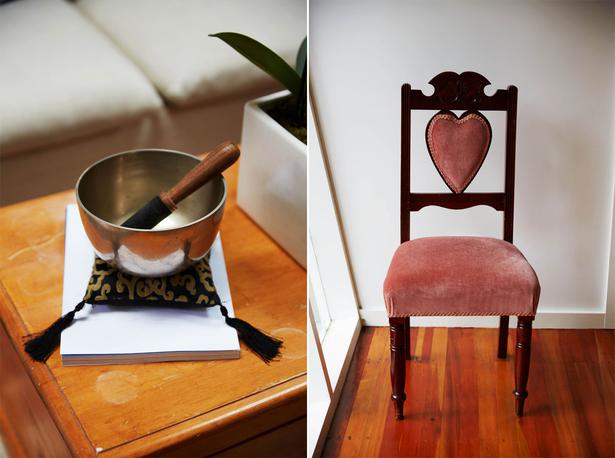 1. TIBETAN SINGING BOWL
My mum gave me this for my birthday when I was little and I remember my friends and I had no idea what it was and would spend hours trying to make it work. Turns out it was quite a serendipitous gift I use it every day in my own practice and as a tool with young people. It's a big part of our mahi and this bowl has probably had hundreds of children's hands on it. The sound it makes feels so calming and relaxing.
2. CHAIR FROM NANA
I have admired this chair ever since I was little. It came in a pair and my sister in Australia has the other. It reminds me of the amazing memories of my nana, who is the most incredible woman. Whenever I sit on it I feel like good things happen.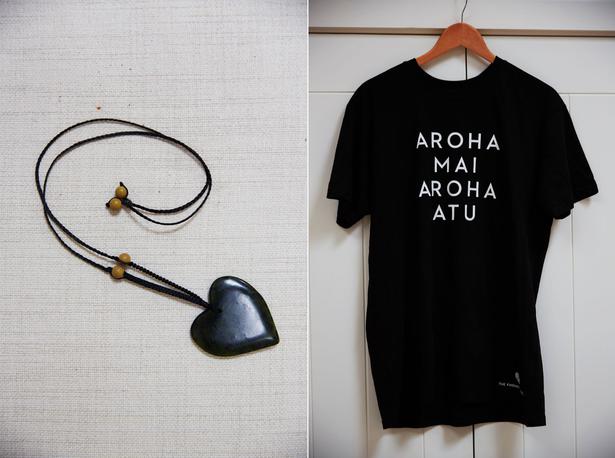 3. POUNAMU NECKLACE
This was a gift from someone really dear to me. I wear it almost always and feel a little bit better for it. I really like the heart shape and the way the light falls on it.
4. AROHA T-SHIRT
I asked my friend to make a Whakataukī (proverb) around love to celebrate our young people at the end of our first ever Atawhai programme.
It means "love received is love given; love to me, love to you". It reminds me of how excited everyone was to receive these T-shirts and how united and proud we felt as a whānau when wearing them. Everyone loved them so much we started selling them. I get so many comments from people about how they feel strong and inclined to be themselves when in them.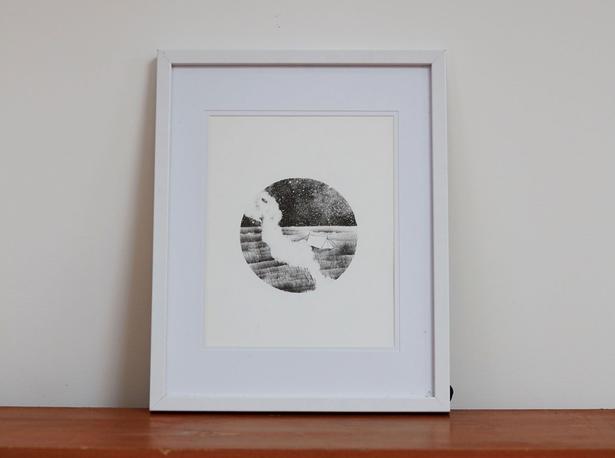 5. TRACEY WILLIAMS PRINT
Tracey Williams is a friend of mine and very talented. This is a gorgeous piece of hers. I love the details and the fine lines filled with stars above the single tent. It's so magical and calming.
Share this:
More At Home / Features & Profiles