Favourite Things: Kylie Tietjens of That Little Shop
Kylie Tietjens has created something new from a piece of local history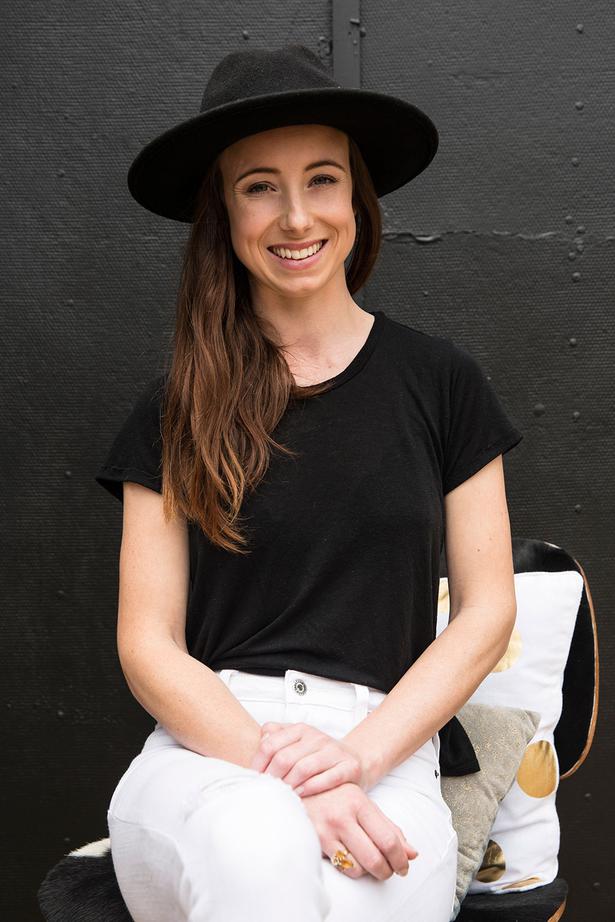 Wednesday Jan. 20, 2016
It's no easy task, adding your own spin on a local landmark. But that's something Kylie Tietjens has been playing with over the past year, after buying what was once the brightly-coloured Artbunker Studio in Titirangi. Repainted stark black, the location now houses homeware store That Little Shop, which Tietjens runs Thursday to Sunday, juggling a part-time job at a law firm the rest of the week.
"That Little Shop is completely different to its predecessor, but I liked the idea of carrying something from the Artbunker through, as a link between old and new," says Tietjens. "For me, the leadlight doors were one of the building's significant features. With all the changes I made, they were the one thing I really wanted to maintain."
Tietjens says she sources products for the shop that she would have in her own house — including candles, planters, artwork, and various other home and giftwares from New Zealand and Australian-based brands. "I'm always looking for products that will fit. I have grown the range quite slowly and each piece is very considered."
Tietjens admits she's at the beginning of her design journey — but believes good design is something that resonates at first sight. "Honest and long lasting. Something you can feel passionate about."

MY FAVOURITE THINGS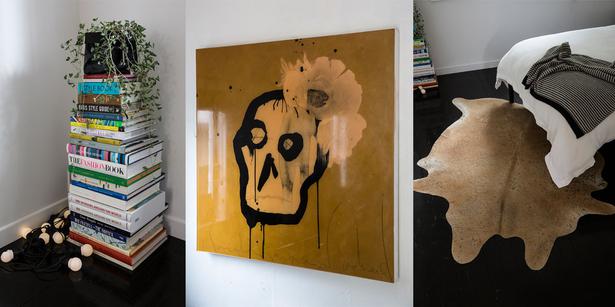 Design books; Resin painting by Sarah Jayne Kavali, 2010; Gold speckled cow hide rug. Pictures / Guy Coombes.
1. Collection of design books
These books are and will always be my main source of inspiration. Some of them have been gifts from my mum or friends or just beautiful books I couldn't resist. There is a mixture of art, design, fashion and homes. I love Pinterest and Instagram for inspiration but you cannot beat turning the pages of a book.
2. Resin painting by Sarah Jayne Kavali, 2010
This is my first, and so far only, piece of artwork. Sarah is one of my very best friends and I love all of her work but this piece I had to have. It sits proudly in the lounge.
3. Gold speckled cow hide rug
My partner (Jason) and I are at the beginning of renovating our home. We spent days and days removing lino, sanding and staining the floor in our first fully-completed room. We bought this rug when we were finished and it's a little glimmer of what we hope the entire house will look like when we are finally done. I've always loved cowhide and the gold speckled version is perfect for this room — it reflects the light and softens the black floors.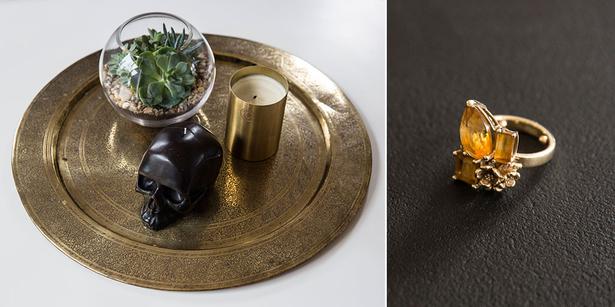 4. Brass tray
This plate was handed down to me by my mother, and was handed to her by my grandmother. I swap between having it on the wall or styled on the coffee table as a tray. I love how it reflects the light. Brass is timeless and warm — our house is filled with it. Up close you can really see its age and I love that.
5. Karen Walker rock garden ring
I bought this ring for myself. Sadly our house was broken into a couple of years ago and I lost a lot of very sentimental pieces of jewellery. There was no way to possibly replace them individually, so I bought this beautiful ring which I rarely take off to replace what I lost and as a reminder of those pieces. I can see myself wearing this ring forever.
Share this: