Favourite Things: Lighting Designer Angus Muir
Lighting designer Angus Muir shares his favourite things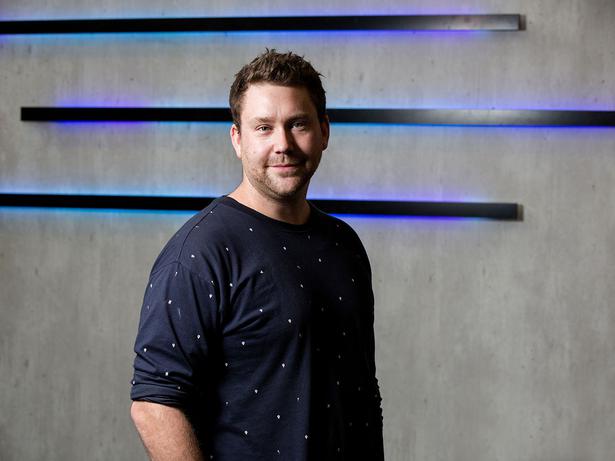 Wednesday June 28, 2017
With a flick of a switch, Angus Muir creates magic. The Kiwi designer's light installations, often found in public spaces, are playful, charming and immersive — he'd be in trouble if the power went out.
His work is a regular pop-up at home-grown festival and events, as well as internationally at Sydney's Vivid and attracts the wonder of audiences as far as Iceland, Amsterdam and Beijing. Recently, Angus has brought light and life to the Viaduct Harbour with the new night-time sea wall feature.
Up next, Matariki — the star cluster marking the Maori New Year — has served as the inspiration for a signature sensory experience at Silo Park, part of a wider festival this weekend featuring Puna Kai (international street food with a Maori twist), music, markets and more. It's art in the dark worth braving a winter night for.

• Matariki Galaxy at Silo Park. Friday, June 30, 5pm-late; Saturday July 1, 12- 5pm; Sunday, July 2, 12-5pm.
FAVOURITE THINGS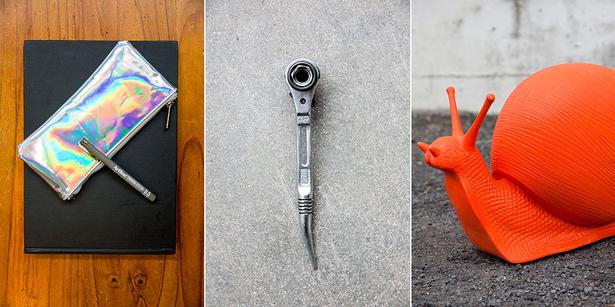 Pictures / Babiche Martens
1. Artline pen and Hahnemuhle sketch book
Coming from an architectural background, my pen and sketchpad are my most important tools. They go everywhere with me. It has to be a landscape pad with nice heavy paper and my .5 ratline. I am lost without it. Great for drawings, sketches, notes and to do lists.
2. Podger
I have a love of hand tools. I am always collecting new tools, I especially love Japanese hand tools. This podger spanner I got on a trip to Japan and found in this incredible market in Akihabara. It goes on every job with me, works wonderfully and has saved me on many a occasion.
3. Sonya the Snail
A gift from a friend, created by the Cracking Art Group. I met Enrico di Nicolantonio while exhibiting some art at the About Festival in Sydney. I then went on to visit him on a job in Singapore and he gave me the snail. It is a small version, the largest is a 2m tall. Also, you can't go wrong with orange, it is my favourite colour.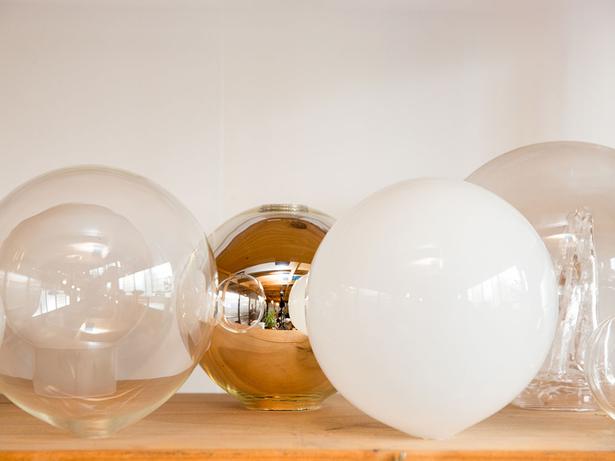 4. Glass orbs
These orbs sum up my love of spheres and geometry. All blown by local artist Luke Jacomb — we have done a number of jobs with them — I always order a few too many so they end up on my shelf.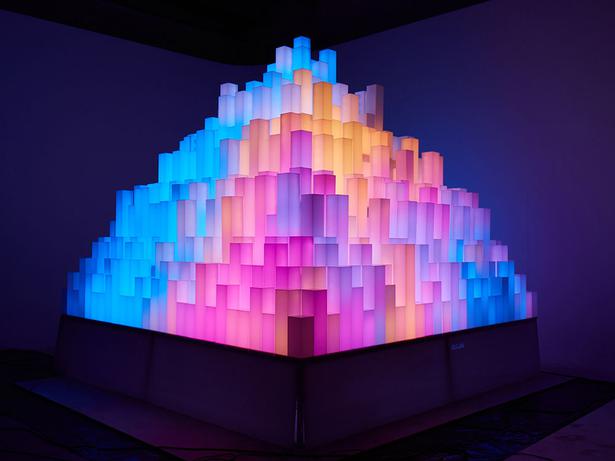 5. The Mountain of Light sculpture
This is my favourite piece of art I have made. It is a towering mountain at 3.6m tall, and 3.6m wide and deep. It consists of more than 540 Perspex bricks and 3400 rgb pixels. It took thousands of hours to design and fabricate. I love it because of the colours it produces. They are the most stunning and surreal tones and hues, like nothing I have seen before. By day it is a stark white pixelated pyramid and by night it is an ever-changing canvas of light.
Share this: