Favourite Things: Lucy and Hayden Burke of Louisiana Lucy
Lucy and Hayden Burke create simple yet considered furniture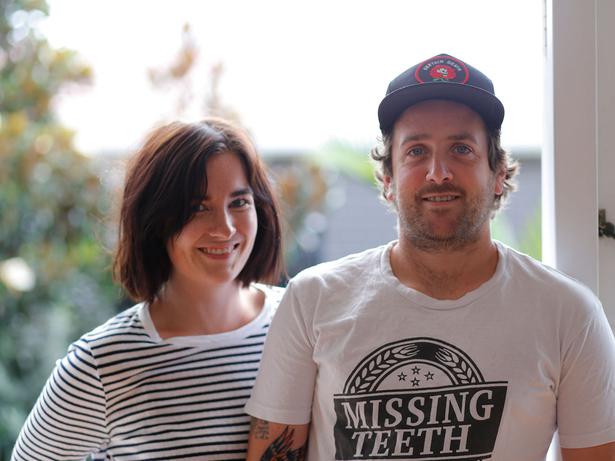 Thursday June 30, 2016
Sentimentality is the common thread in Lucy and Hayden Burke's most treasured objects, and it seems that the furniture they create collects memories too. The idea for their furniture hire business, Lousiana Lucy, was born when a friend asked to borrow the couple's dining table for their wedding.
Their design ethos is centred around creating pieces that quietly support people's lives — whether it be their big day, or simply every day. "We create furniture that creates a conversation and becomes the foundation for a couple's dream wedding. This also carries over into our custom builds. The simple, modern designs give our customers the room and creativity to create their own end result, using our furniture as their building blocks."
As the company grows, they would love to develop the custom side of the business with shop fit outs, cafe and restaurant seating and pieces for the home. Hayden, who designs and makes all of the pieces, has a background in carpentry and owns a construction company. Lucy previously worked in fashion and costume design.
"Once our son came along, all my past work became redundant and I started my career path with a clean slate, choosing my own ideas and aspirations over those of others — none of those ideas could even be possible without the skills of my carpenter husband." After living in Sydney for several years, the pair now lives in Mount Maunganui with their 2-year-old son. They describe their ideal home as functional and durable. "It would bask in natural light and it would be sustainable. We have a love of locally sourced wood and would want that to feature highly throughout our dream home via panelling and finishes."

MY FAVOURITE THINGS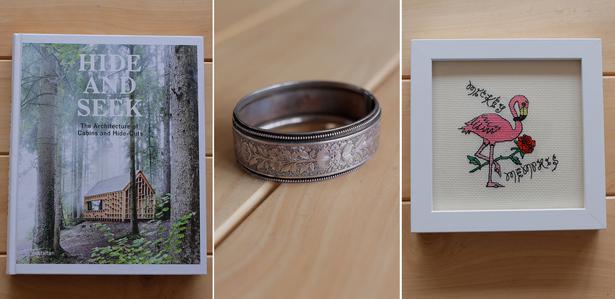 Hide and Seek by Gestalten; Antique silver bracelet; Mickey Memphis embroidered artwork. Pictures / Ben Young

1. Hide and Seek by Gestalten
Hayden: I have just received this book from Lucy for my 30th birthday. We are starting the long process of building our family home on a small piece of rural land and we are certain of one thing, we want the structure to sit unobstructed within peaceful, natural surroundings. We want to pay homage to the bush and landscape, while creating a modern home while sourcing locally and sustainably. This book is all the inspiration we need!

2. Antique silver bracelet
Lucy: This bracelet from Zora Bell Boyd Jewellery was given to me by Hayden on our third wedding anniversary. To me, it embodies elegance and beauty, an ideal which can get lost in my day to day life of working in our furniture workshop or motherhood. But it makes me constantly think of its past, where it has travelled and where it still has to go.

3. Mickey Memphis embroidered artwork
Lucy: This talented custom piece is from our son's aunty, Lula Fortune, and is the treasured beginning of my love of collecting art for our son. He may outgrow some of it, or thank me later but it was the first of many small mementos of experiences throughout his childhood that I've started collecting.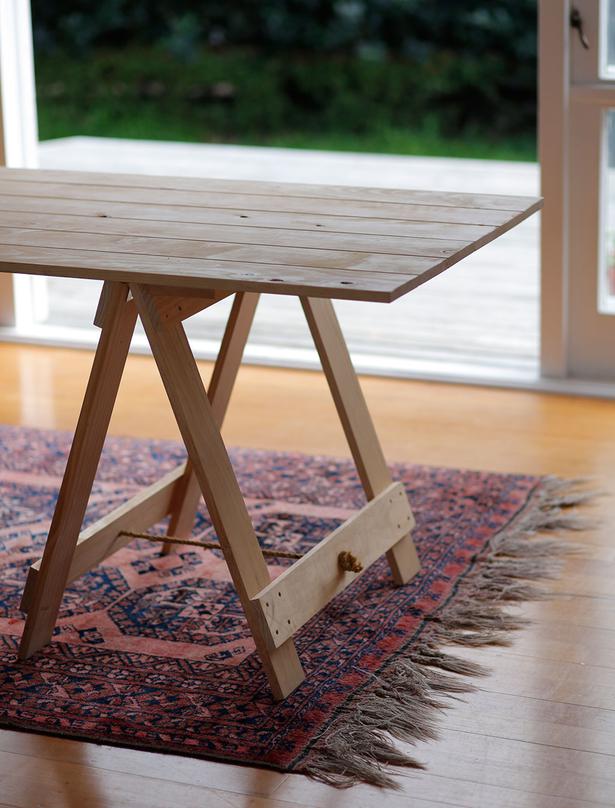 4. Vintage turkish rug
Hayden: This rug has a story and a past. We bought it from an old Greek man at a car boot sale in Sydney. It has travelled through houses and countries with us and began a serious love affair and hoarding of vintage rugs. We now have such a collection, we have begun hiring them out for weddings, as we have no room left in our own home for them. Customers use them for makeshift aisles, dance floors or seating areas. Each rug is well worn, well loved and tells a really good story — if you listen close enough.
5. Dining room table
Lucy: Custom-built by Hayden, this piece started it all and was the beginning of Louisiana Lucy. A simple, sleek and functional piece of furniture that is the heart of our home and our family. When a friend spotted this piece and requested it for their wedding, it was the starting point and catalyst for our overflow of ideas.
Share this: