Redcurrent's Lucy Robins Shares Her Favourite Things
Redcurrent homewares buyer Lucy Robins shares her favourite things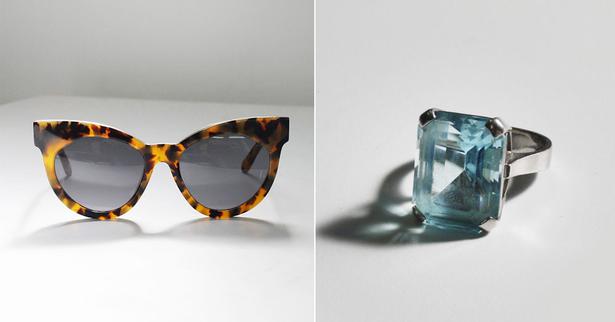 Thursday May 11, 2017
When it comes to gift shopping, Redcurrent is one of the stores you can walk into knowing you'll find something special. The stores are filled with everything from vintage-style ceramic jugs and trunks with silver ornamental handles to bright silk scarfs and Turkish towels.
Lucy Robins has an eye for choosing these types of homewares and furniture, and rightly so since she is the company's busy buyer.
Christchurch-based Lucy is one of the lucky ones — she found her dream workplace straight out of high school and has been at the company for 12 years. Starting out as a sales assistant, she worked her way up to store manager, and now shops for the items the company stocks on its shelves.
Her expertise in buying homewares comes from studying interior design at the Design and Arts College in Christchurch and briefly working with a commercial furniture company.
She describes her office in Christchurch as a "lovely light space with windows looking out to the Cashmere Hills".
"We do most of the photography [for the website] here in our make-shift studio. I think we do our colleagues' heads in, but we insist our messiness fosters creativity."
She lives in a 1970s Lockwood home with a sun-soaked courtyard. Her ideal space, though, would be a renovated villa with "lots of colour, mismatched patterns and treasures from my travels".
It's safe to say she wouldn't have to worry about picking the furnishings — that's what she does best.
FAVOURITE THINGS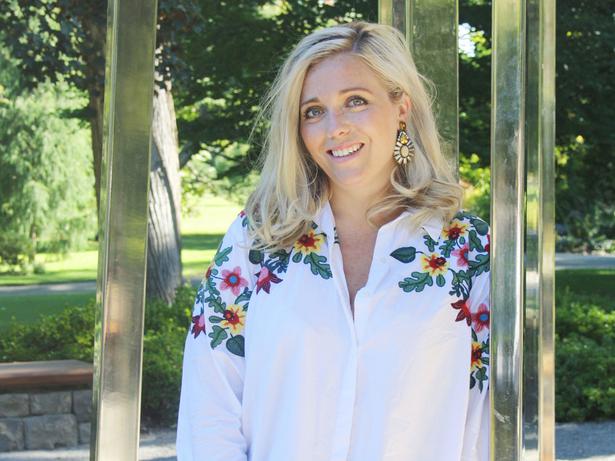 Lucy Robins of Redcurrent. Picture / Supplied
1. Cotton floral linen
I bought this on one of my first trips to India. We were in Jaipur visiting one of our suppliers and I spied this in the corner of his showroom. He said that it was a new design and he had just shown it at a recent fair. He got it out for me and it was huge.
I told him I loved it but that it was too big for my queen bed. Without me knowing he whisked it down to his seamstress and had it cut down, edges beautifully finished, ironed crisp and folded up so I could get it into my suitcase. I will treasure it forever.
2. Cashmere and silk shawl
This was a gift from Rebecca and Audrey [the owners of Redcurrent] with my first promotion many years ago. It's been a winter staple ever since and is the perfect travelling companion.
3. 70s floral maxi dress
I'm slightly obsessed with bold patterns and colours, particularly florals. I spied this dress a couple of years ago and had to have it. I would wear it to every party if I could. But, in the meantime, it hangs on display in my room.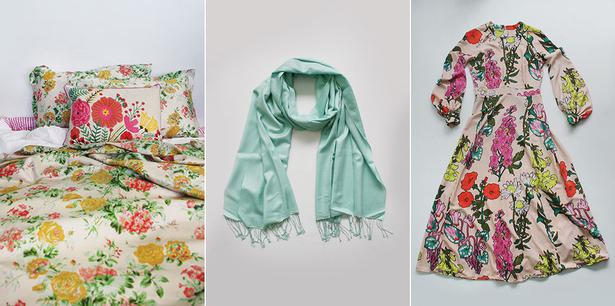 4. Karen Walker sunglasses
I adore oversized sunglasses and when The Collective opened at The Colombo shopping centre here in Christchurch, I found these Karen Walker glasses. It made for an expensive lunch break.
5. Aquamarine cocktail ring
My grandmother had this made for me for my 21st birthday. The stone is from a brooch my great-grandfather bought overseas — the perks of being the only granddaughter.
Share this: