SPONSORED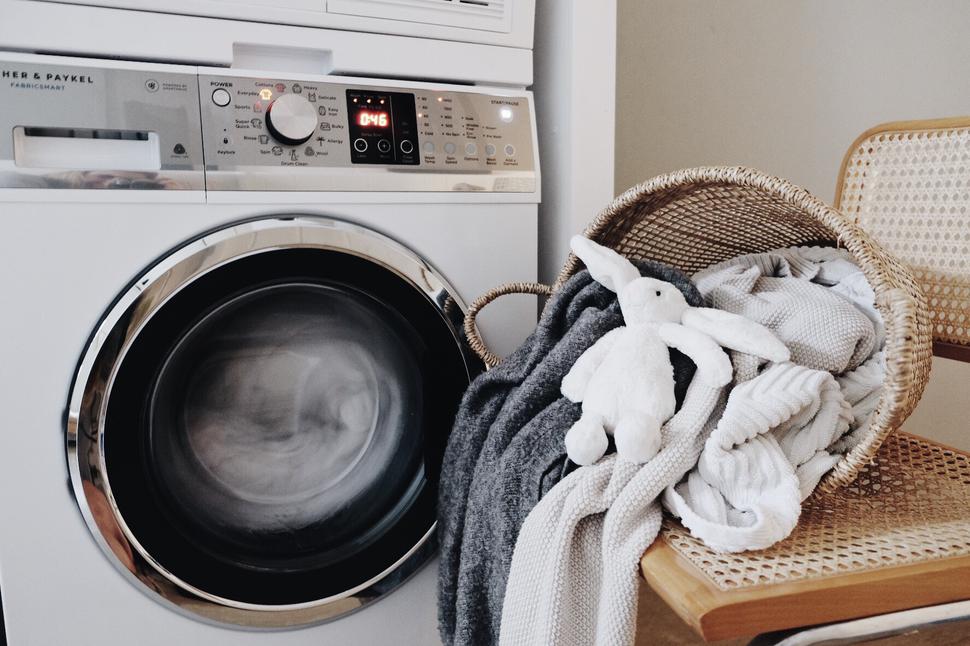 Making Laundry Fun Again
A chore true for every household, discover how two keen Kiwi home renovators keep their laundry up-to-date
Tuesday Aug. 28, 2018
There's no denying we're busier now more than ever. Our full iCal and hectic weekend schedule dictates the devices and appliances we look to to make our lives easier be more efficacious than ever before.
We order our lunch via smartphone, program our cars to navigate the way home, and shop online to save ourselves precious time spent traipsing about the supermarket. The same sentiment extends to how we care for our clothes, and our trust in a laundry appliance is demonstrated by what we are willing to put in it.
Cue Fisher & Paykel's impressive laundry appliances, comprising matching washing machines and dryers that give your laundry the love it deserves.
SMART TECHNOLOGY
A workhorse in every sense of the word, laundry appliances are heavily relied on to take care of our prized garments every day. From delicate fabrics to specialty outdoor garments, these clever machines are smart enough to care for your clothes.
Customisable cycles allow you to not only set your fabric care preferences, but you can tailor laundry settings and even delay the start time, so you can arrive home to clean, dry linen, no matter what.
Fisher & Paykel washing machines boast the world-first SmartDriveTM technology, which looks to three main parts – a small computer, flexible agitator, and a direct-drive motor. This means that the machine senses each load, uses less water and runs with less moving parts.
As seen in Fisher & Paykel's FabricSmartTM Front Loading Washer, which offers superior fabric care and wash performance cutting washing time to less than an hour on many cycles. Featuring 13 wash profiles including Time-Saver which sets a unique tumble sequence to speed up your wash cycle; soak to carry out a one-hour soak; and tumble to lift stubborn stains from various fabrics.
Paired with Fisher & Paykel's Heat Pump Condenser Dryer which uses heat pump technology to dry clothes at lower temperature to better care for them. Energy efficient with a 7-star rating and boasting specialised cycles like delicate for lace and silk, easy iron for busy lifestyles, and wool for winter garments, this dryer also includes a drying rack for shoes, soft toys and hats.  Better yet, no venting is required so you can place it anywhere in the home.
STYLISH DESIGN
We chatted to two keen Kiwi home renovators, who look to Fisher & Paykel to keep their day ticking along like clockwork.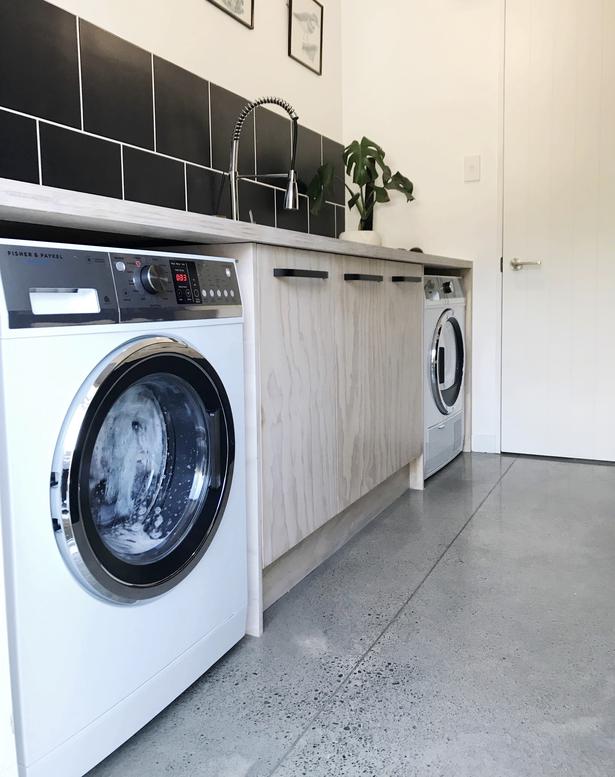 Katrina Nurse of @loveandgingerhome
On lifestyle We have two young kids, so it doesn't leave a lot of room for putting the 'style' back in 'lifestyle'. We adopt a slower pace of living now. After building and landscaping an empty paddock for the past six years, it's sometimes hard not to fill every bit of spare time with jobs around the property. But a big part of us loves it.
On functionality I have always been conscious of my dryer use, especially because my old dryer was better at sucking energy than it was drying clothes. But the 7-star rating on the Fisher & Paykel Heat Pump Condenser Dryer has allowed me to put the drying racks away. It's a good thing, because when you clear out the water tank after a large load of washing, it's scary to think how much moisture I would have been introducing to our home by drying clothes inside.
On aesthetic I love the symmetry of the machines; I have a real thing for symmetry!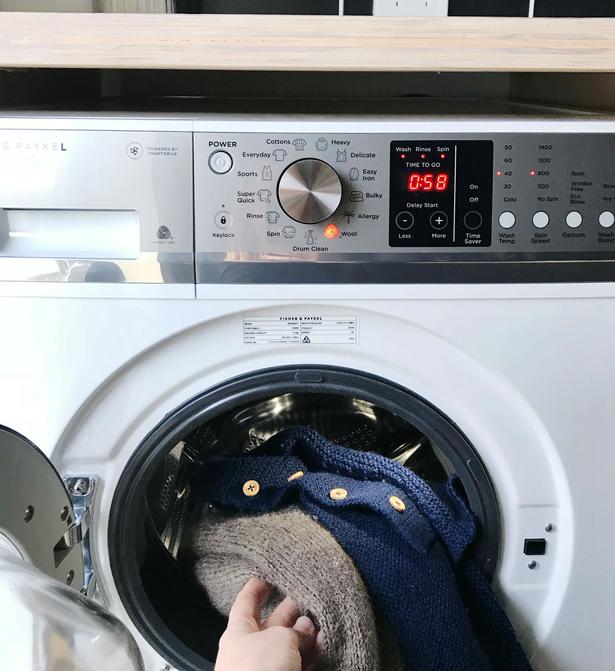 Jessica Britten of @hallweneed
On lifestyle I freelance and have a lot of hobbies I pursue in my spare time – the hall being the biggest – so on any given day my lifestyle varies. We are preparing for the birth of our first baby, so having the ability to wash and dry clothing quickly and gently is key!
On functionality There are so many functions that I haven't had on the previous machines I've owned, so I'm amazed every time I find a new setting that makes laundry time easier. Being able to reliably wash delicates is fantastic. Plus you can choose to reduce wash time and use an eco-rinse cycle which is handy and environmentally important. There is a delayed start option which is helpful for when we're going out and don't want our washing sitting wet in the machine all day. I love being able to dry your shoes on the specially designed rack in the Heat Pump Condenser Dryer.
On aesthetic The hall has a classic feel to it, given its age, and my aesthetic has loads of character, but is contemporary and modern. Our new Fisher & Paykel laundry appliances meets every one of these ideals. When I was designing our laundry update to accommodate the new machines, my initial reaction was to hide them behind cupboards. This idea was pretty quickly scrapped after seeing the actual machines as they're so well designed and look great visible.
For more information, visit fisherpaykel.com, or head to Viva.co.nz/Win to be in to win a Fisher & Paykel laundry package valued at up to $5,000. 
Share this: