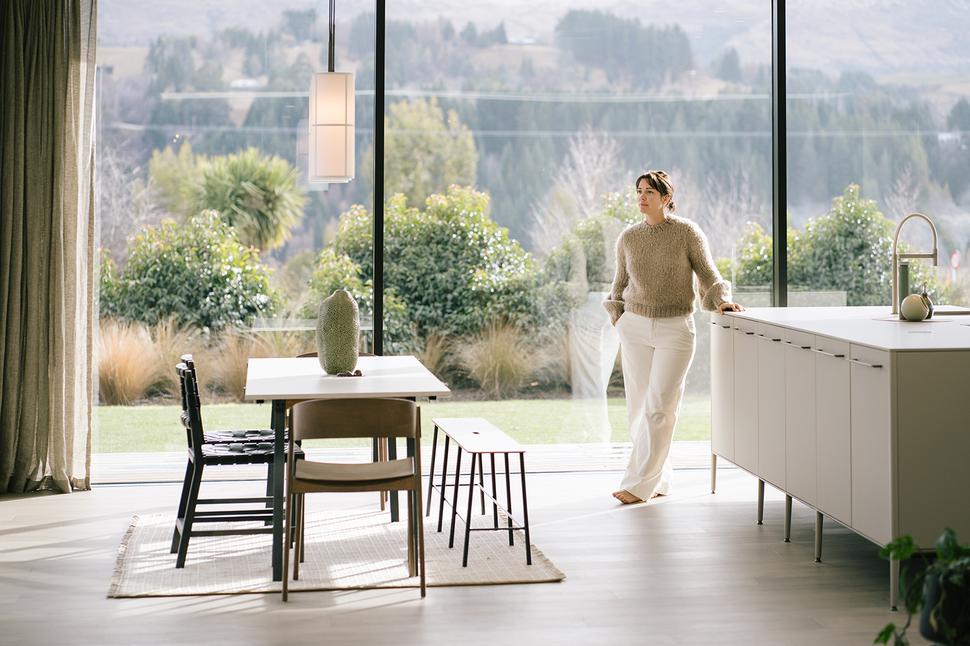 How Martina Blanchard Transformed Her Queenstown Home Into A Modern Alpine Retreat
The owner of Slow Store opens the doors to her newly updated sanctuary
Wednesday Aug. 11, 2021
Martina Blanchard has a lot on her contemporary, Danish design plate. She is juggling the development of her Slow Store business — including the opening of a new store in Auckland — with a major renovation of her Queenstown home, but says the house is also assisting productivity by providing a good base that brings her happiness and feeds her soul. She has created a sanctuary.
There is still work to be done, but the home's warm, neutral, minimalist vibe is established and the family (husband Daren and 7-year-old twins Aurora and Freyja) have settled in nicely.
Martina credits Daren for much of it. "He's a big-time support, looking after the children so that I can be in the shop every day [Slow Store, Queenstown] and he manages the builders and contractors. We work well together; I have the ideas and he gets it done."
The couple have been developing properties for the past 12 years, including a new build in Muriwai that they reluctantly left to move south in 2018. They planned to build again in Queenstown but the land they had bought was on a steep hill and, despite the spectacular alpine location, they realised it wasn't ideal for children, nor gardens for the more self-sufficient lifestyle they had in mind.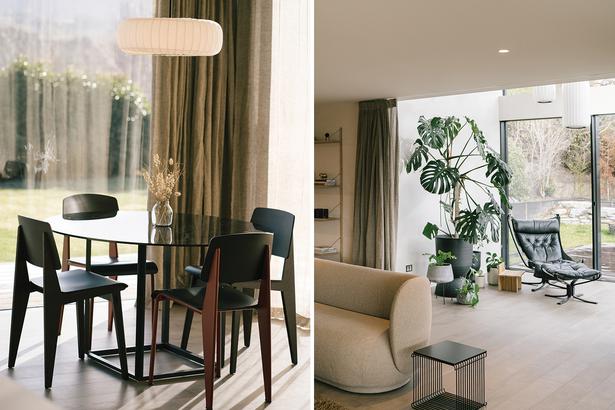 Hence this new property which had the land and location, but an existing house and garden that was not to their taste. However, they knew they could work with it. "We redesigned the house and garden as we were viewing it, and the natural clay brick exterior is similar to what we used for the Muriwai house. We like it as a material, and it gave us a starting point."
Martina and Daren, with the help of Kerr Ritchie Architects, have married old with new. Completely renovating upstairs into bedrooms, converting the lower level from garaging to living and extending with a glass and Japanese tiled box that takes in spectacular mountain views on three sides.
The glass box is where you'll find the Blanchard family. It's their kitchen and dining area with a Cesar modular kitchen that Martina brought in from Italy sitting pride of place. "It's a bit of a forever piece," she points out. "I like that you could grab it and take it with you when you go. Kitchens are an investment, and it could be a good selling point for those with different tastes. You just take it out of the chattels."
READ: A Secret Valley Conceals This Luxury Lodge By Lake Wanaka
Martina is also aware that the configuration may not suit others. "We have put our kitchen where most people would have their living room because we live in kitchens, it's where we spend our time together. The modular kitchen means that it could easily be changed out to living."
The kitchen also features modular wall cabinets and two tables to sit/dine/work at — one taking in morning sun, the other evening sun. It's spacious and the floor-to-ceiling glass walls immerse you into the garden and mountains beyond.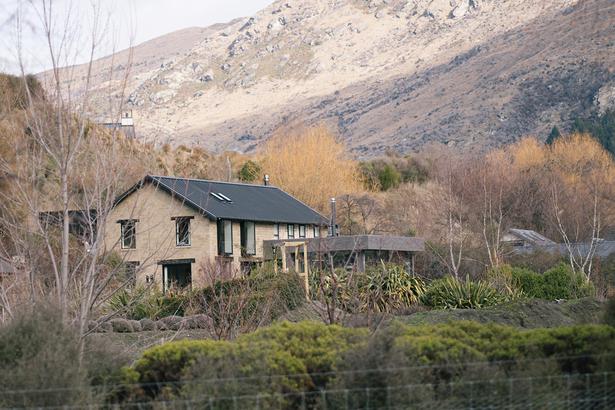 Frama is a Slow Store brand that features heavily in Martina's home. There's also a New Works table, Muuto and Ferm Living sofas, Nuura lights, ByOn vases … but a Slow Store showroom it is not. Martina mixes in pieces that have been collected over the years and built-in furniture that she has designed and had made. It is her intention for Slow Store to focus more on this too and is in the process of moving Queenstown away from retail and more into the business of interiors.
"Retail is hard and very exhausting. Without having to be in-store every day I will be able to concentrate more on interior design, managing the online store and servicing architects and interior designers." Auckland, however, will be very much a retail store.
Martina likes to work with Danish designs "because they are so clean and timeless", but enjoys trawling for vintage pieces too. There are a few shipments on the way that will be available through the Auckland and online stores. "It's nice to mix old with new, and vintage pieces hold their value. Art, hero chairs, dining chairs … they're good buying because when you feel like a change you can usually make money on them."
This stylish woman knows what she wants and if she can't find it, she has it made. Pointing out a Ferm Living side table, Martina says that it was the inspiration for a long, low shelf and seat that she has designed for the corner of the sitting room. "I am no good with technical drawings. I am a visual person, so I find images or objects with aspects of what I like and work from there. I have a great cabinetmaker working on this and a bed for the master bedroom."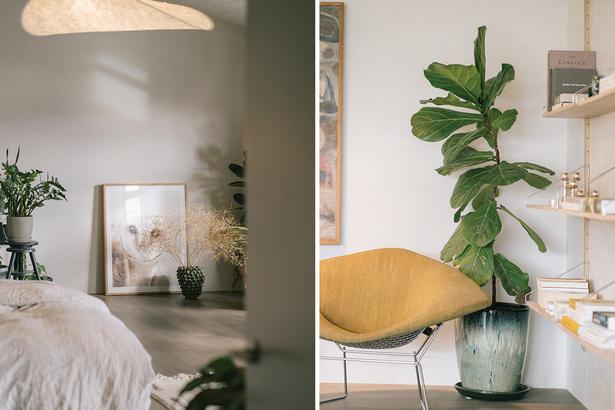 The utility rooms have also been carefully considered. A large cloakroom makes coats and shoes disappear the minute you walk in the door. A commercial washer and dryer sit in the laundry next door and the scullery is actually a mini commercial kitchen that can take the hard knocks and keep the kitchen clean and uncluttered. Bathrooms have space for large baths and open showers — the master sitting serenely behind walls of reeded glass within the bedroom.
Then there's the plant room, which is not what you think. Rather than machinery, this room will house hundreds of potted plants, which are one of Martina's obsessions. "They are a lot of work, but they are such nice company, I love them."
READ: Where To Eat, Shop & Stay Next Time You're In Queenstown
The small room has double-height windows on two sides with large custom-made planter boxes outside that will be planted with natives so that when you are sitting in the plant room you will feel like you are in the bush.
"It's not about privacy, it's about being amongst nature," says Martina. "We have changed out the very English manicured gardens and lawn and planted a forest. It adds interest when looking out — some windows have a vast outlook, others look out to trees and give more cosiness. Marrying outside with inside is a top priority."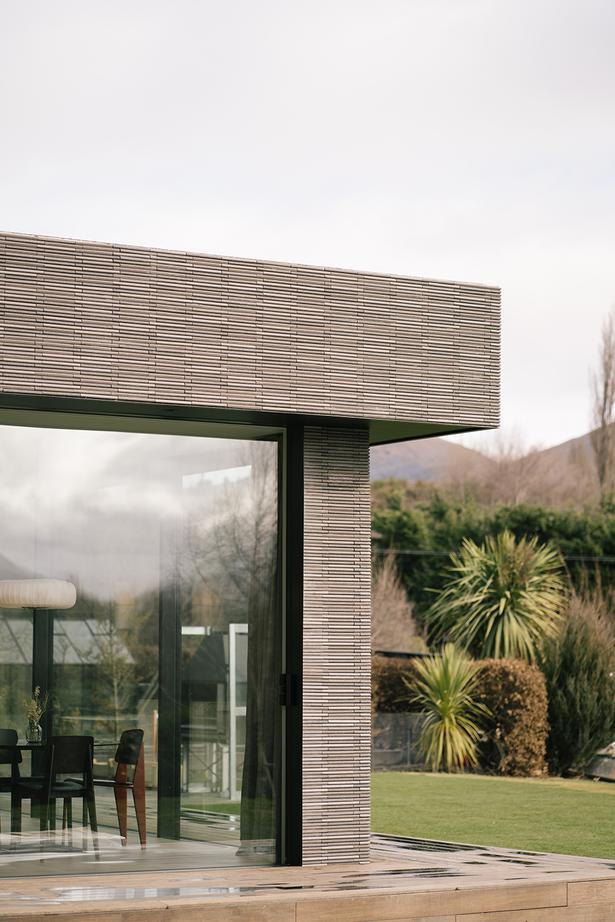 The interior's neutral tones reflect these endeavours and Martina designs looks that last, adding interest through accessories and light fittings that can be updated without great expense when change is required. She also likes to use natural materials.
The walls in the living areas have an earth plaster finish, the floors are Hungarian oak that will flow seamlessly with the compressed bamboo decking once it fades to grey. Gauzy linen curtains can be pulled across the expanse of sliding doors in the glass box which are triple glazed for extra warmth and UV protection.
The thin Japanese tiles on the new exterior walls contrast beautifully with the existing large earth bricks, both with hand-made qualities.
The home's future has also been considered upstairs in the girls' bedroom where the structure remains for a wall which has been removed, meaning this enchanting space with twin everything can effortlessly be converted from one room back to two. But on that note, Martina is quick to point out that they intend to be here a long time.
Slow Store Auckland opens August 31 at 10 Ponsonby Rd, Ponsonby
Share this: