Favourite Things: Art Historian Mathew Norman
Art historian and curator Mathew Norman's new gallery will feature objects from Faberge to Ming Dynasty porcelain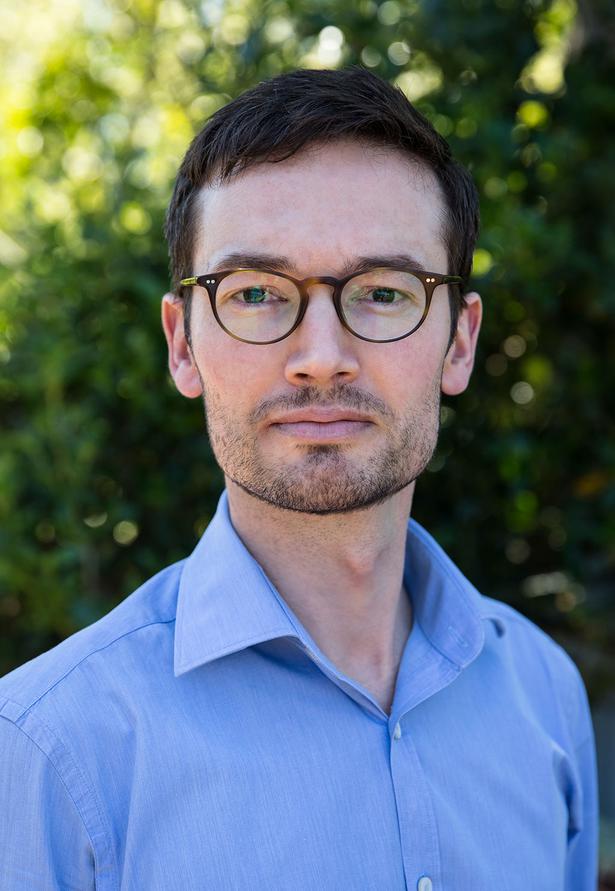 Monday Nov. 30, 2015
A gallery devoted to some of the rarest international and historical art in the world opens in Auckland this week, thanks to art historian and curator Mathew Norman. The 31-year-old describes M.R. Norman Fine and Decorative Arts as a "new breed" of dealer gallery, focusing on the finest museum-quality objects. The inaugural exhibition Objets d'art is a small display of jewelled boxes, including two 18th Century gold boxes from Russian jeweller, Faberge.
"I know that Faberge has name recognition, but it strikes me that many people aren't entirely sure what it means. I want visitors to my gallery to look past the famous eggs and understand why Faberge is synonymous with quality," he explains. In February the gallery will exhibit Ming-Dynasty porcelain. Mathew has steered away from dealing contemporary New Zealand art. "The market is well serviced, and, besides, I have nothing in particular to add to the story about art in this country."
Mathew, who recently left his job as assistant curator at the Auckland Art Gallery Toi o Tamaki to open his new venture, grew up in the small Waikato town of Morrinsville. He studied political science in Wellington, and later, art history where he specialised in studying a historic collection of old master prints; he also held a research scholarship at the British Museum in London.
"I will never forget the thrill of handling drawings by Leonardo da Vinci, Albrecht Dürer and other great artists of the Renaissance — particularly Michelangelo's famous drawing, Study for 2 Adam for the Sistine Chapel ceiling. I wanted to bring something of that experience home for other New Zealanders," he says.
Mathew has always liked beautiful things — "I suppose I am what used to be called an aesthete" — and will buy handmade items at every chance. "They generally have more character and integrity than something mass produced. I buy second-hand or antique when possible, but I'm not dogmatic: age is not a virtue of itself — the endless tat that passes for antique in this country is testimony to that."
• Objets d'art, until December 23, M.R. Norman, 3/14 Jervois Rd, Ponsonby.

MY FAVOURITE THINGS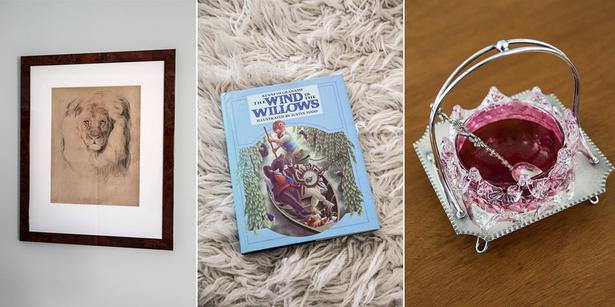 A Lion by Sir Edwin Landseer; The Wind in the Willows by Kenneth Grahame; Nana's jam dish. Pictures / Guy Coombes.
1. A Lion by Sir Edwin Landseer
This turned up at the Avondale Market and the glass was so dirty that I couldn't say whether it was drawing or a reproduction. I took a gamble and bought it. This mournful old creature seems to be one of those studied by Landseer at London Zoo and probably dates to the 1850s. Rather alarming scorch marks suggest that it survived a fire somewhere along the line.
2. The Wind in the Willows by Kenneth Grahame
I wasn't a keen reader when I was younger — actually I rather struggled to be honest. My parents gave me this book in the May school holidays, 1989 (according to my father's inscription), and it was a total revelation. Grahame's prose is beautiful and Justin Todd's illustrations are something to marvel at. Children's books can be powerful things and this one is very special to me. It obviously had a real impact as I went on to the become a total bookworm.
3. Nana's jam dish
I remember staring at this endlessly as a kid — it was probably something to do with the rich colour of the glass among all the silver in my grandmother's china cabinet. I don't remember Nana ever using it, but it belonged to her mother and she treasured it.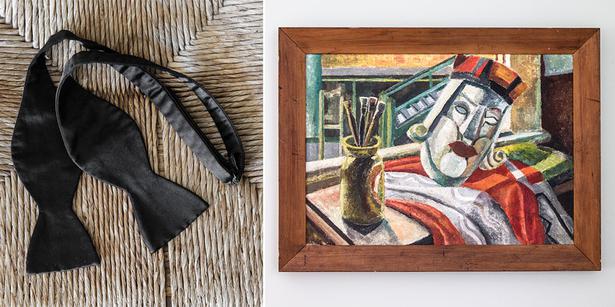 4. Black silk bow-tie
I'm embarrassed to say that I have owned this for almost 20 years and have worn it only a handful of times. It cost me a bomb back when I was a poor student, working part-time at Kirk's in Wellington. I don't share our national obsession with black, but black silk is very understated and elegant — two attributes which we could do with rather more of.
5. After The Ball by Harold Knight
I spied this painting in a cafe years ago and fell for it instantly. It isn't by that Harold Knight, but an Auckland artist who trained at Elam back in the 1930s when New Zealand art was really finding its feet. Knight was a member of the Rutland Group (considered quite radical at the time) and went on to work in theatre design in the UK.
Share this: