Illustrator Kristina Webb's favourite things
Meet Kristina Webb, a social media celebrity with an exceptional talent.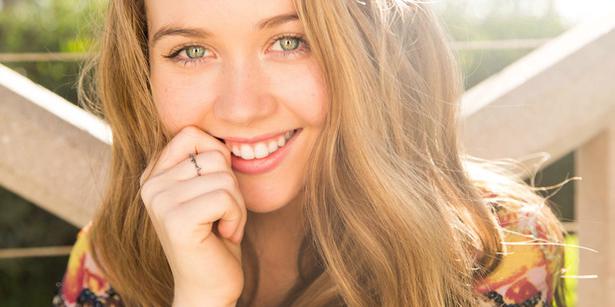 Wednesday Oct. 29, 2014
With 1.7 million followers and counting, Kristina Webb is an 18-year-old illustrator who owes much of her success to the powers of Instagram. After posting her first brightly pencilled piece at age 14, the drawing went viral and she has never looked back; her work is now adored and followed by a global clique of loyal fans. Self-described as "just a teenager from New Zealand with a dream to inspire people", Webb recently moved to LA to further her career as an artist and, in true role-model style, often uses her reach to speak about social issues, drawing on themes of anti-bullying, self-harm and suicide prevention. Her work has been recognised by several celebrities, with the likes of Ed Sheeran, Tyra Banks, and actor Chloe Grace Moretz vouching for Webb's talent. Watch this space, this real-life Disney princess is going places.

MY FAVOURITE THINGS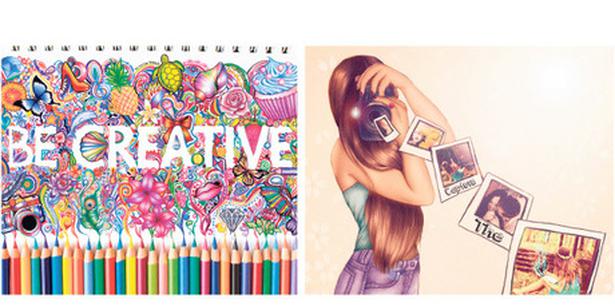 1. Pencils 
Drawing is my life. Right from when I picked up a pencil at around 2 years old I've never put it back down. When I was younger I would draw on anything and everything, anywhere, any time. I created my own fairy tales and simply got lost in my own world. My work is bright, sometimes cartoon-like and surrealist. I do a bit of digital work, but mostly work with lots of different coloured pencils. 

2. Canon 650D Camera 
If I wasn't an illustrator, I would probably be a photographer. I use a Canon 650D camera to photograph my art as it produces incredible images without being too bulky to travel with.
Recently, I've actually combined the two media and create drawings by blending in detail from photos. I post a lot of my photographs on my personal Instagram 
(@Kristinawebb).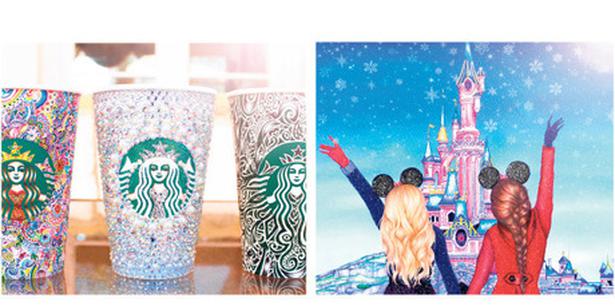 3. Starbucks Cup Collection
My Starbucks cup collection grows every time I travel. I like to doodle and decorate the cups, it makes for a nice change from drawing on paper. Sometimes I photograph my creations and my followers love them - they've even been recognised by the coffee empire itself.

4. Mickey Mouse Ears 
I drew this piece for #ContikiLegends, an Instagram travel tag that encourages travellers to share their adventures. It combines the story of a girl who went to EuroDisney one night, and my own trip to Disneyland in 2012. I was on a high school exchange, bought Mickey Mouse ears and have kept them ever since. I have always had an obsession with Disney characters and fairy tales and legitimately convinced myself I was a Disney princess for years.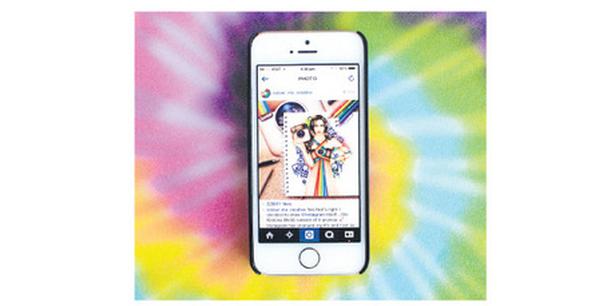 5. My iPhone 
Without my iPhone I wouldn't have Instagram and, as funny as it sounds, Instagram has changed my life and my career. I am very grateful to the creator! It allows me to share my work with the world and is a huge reason I am where I am today.
Share this: