SPONSORED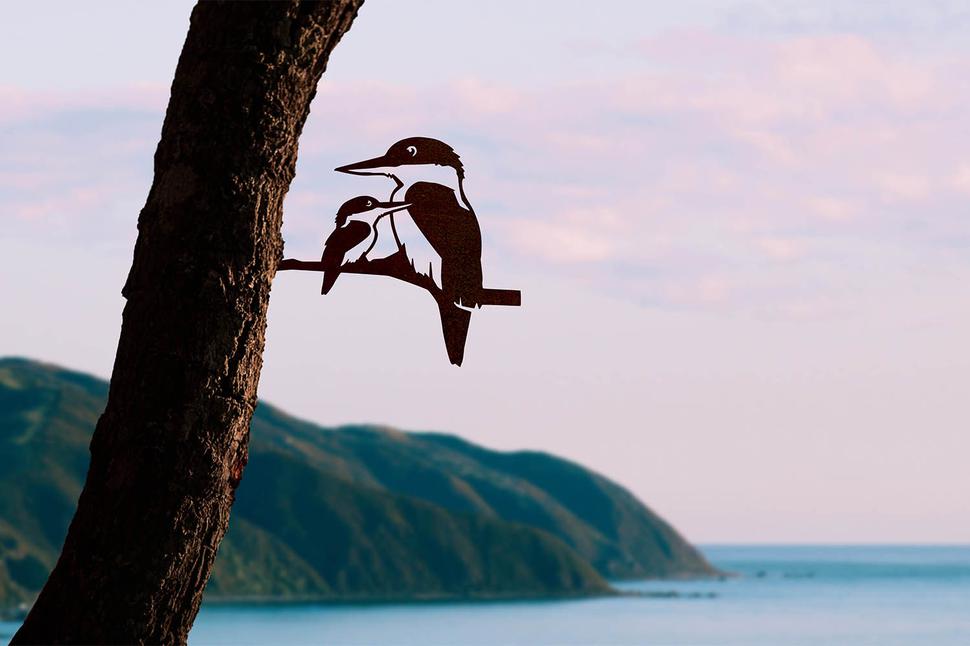 Metalbird Garden Art: The Unique Gift Flying Off Shelves
From a humble start in Aotearoa, the company's charming birds are going global, and founder Phil Walters shares his journey with Viva
Friday April 30, 2021
It's little wonder the world has fallen in love with a New Zealand brand that makes bird sculptures for the garden — after the year that's been, plenty of us have found solace in our own backyards.
Now, Metalbird, the New Zealand garden art phenomenon with fans in the US, UK, Canada, Europe and Australasia, is making gifting even more meaningful. Each native metal bird silhouette can be gently hammered into a tree branch or fence, providing a special reminder of the person who gifted it. Along with the New Zealand range of ruru (morepork), tūī and kererū is the pīwakawaka (fantail) and "baby", already proving very popular.
"I never knew just how fast Metalbird would grow and how popular the art would be globally," says Metalbird founder Phil Walters. "I guess it's not a total surprise; it's a testament to our New Zealand environment and our connection to nature that resonates with people around the world in the same way."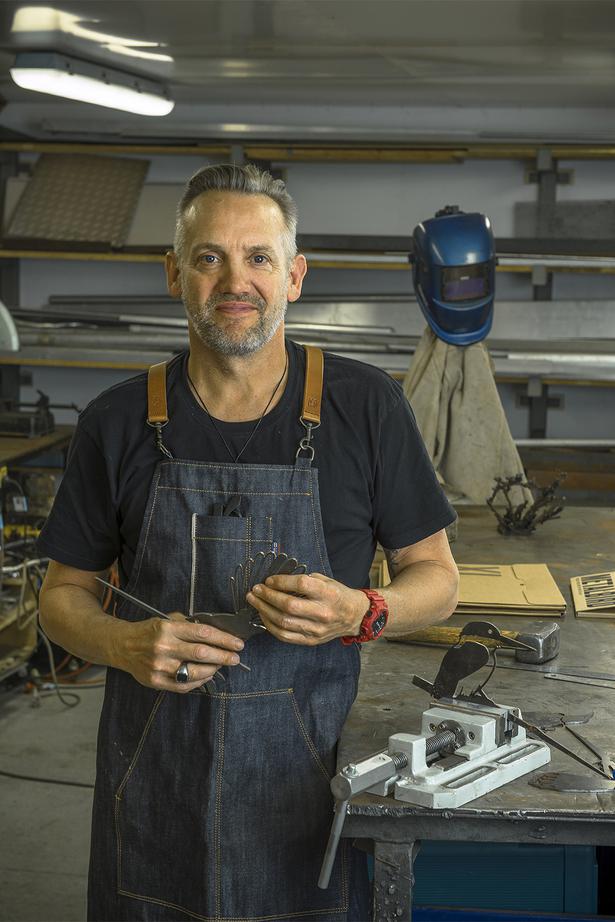 Metalbird is now based in eight countries, and the company is expanding into Spain and Japan this year. Locally-based family businesses manufacture native birds from each region, ensuring Metalbirds' carbon footprint remains low and money flows back into the community in which they're produced. The birds are tailored to each country, with cardinals proving the top-seller in the US, robins in the UK and kookaburras in Australia.
"Nearly everyone you talk to has a bird they resonate with," explains Metalbird CEO Serai Te Kani on the New Zealand company's soaring popularity. "I love that all of our customers get to be artists in their own backyards, when they choose a special spot for the bird and install it themselves".
None more so than Phil. In 2009, Phil started tinkering in his shed, producing simple birds of steel that he'd mysteriously dot around his neighbourhood in a bid to "surprise, delight and intrigue" those in the community.
The Grey Lynn local had built a name for himself as an industrial designer with a background making everything from toothbrushes to asthma inhalers. He started the project partly for fun but also to creatively keep up with his wife Helena, a prolific art photographer who managed to fit in exhibitions alongside a busy life as a mum to their daughter and son.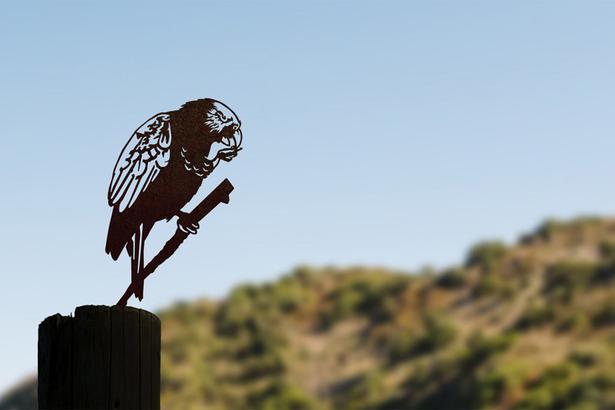 When locals responded, telling them how much they loved discovering the birds, he started selling the art pieces locally, his kids providing a helping hand to box them up. Helena, meanwhile, would joke with him that the business would never really take off.
But when Helena was diagnosed with a rare form of cancer and passed away in 2012, Phil repurposed his art project as a memorial to her, placing the birds throughout Grey Lynn and Wellington, in places that were significant to the family — a park where they taught the kids to ride their bikes, restaurants where they loved to eat.
In doing so, Phil began to hear countless stories from people who had just as much a personal connection to the metal birds as he did, many of whom had also experienced loss or wanted to commemorate or celebrate their loved ones. That was all the impetus he needed to really make a go of the business.
Naturally, any success story breeds copycats and Metalbird is no exception — they've become accustomed to hearing complaints from customers who thought they were buying from Metalbird, only to discover they'd purchased an imitator. But with 3000 5-star reviews from customers around the world so far, this is a local success story that continues to flourish.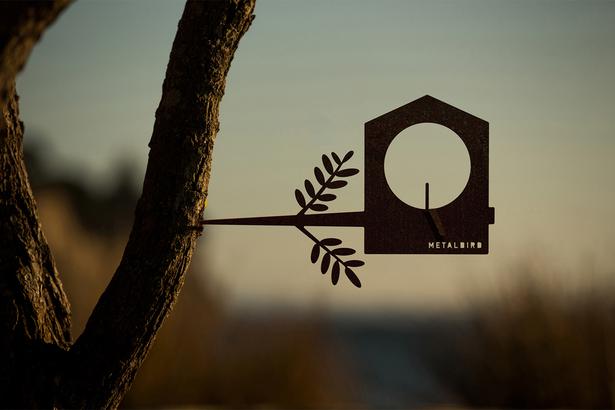 Even as Metalbird takes flight internationally, the brand ensures it does its bit for the planet. As well as keeping manufacturing and shipping local and using recycled product, all scrap steel from the manufacturing process is recycled, and packaging is made from recycled cardboard with biodegradable inks. Metalbird's goal is to be carbon negative by 2022. In 2020 they created a special kākāpō, with 100 per cent of proceeds going to Forest and Bird to support their work with native bird populations.
To find a last-minute Mother's Day gift, browse the range at Metalbird.co.nz
Share this:
More At Home / The Latest