Favourite Things: Mitch and Erin Horton of Nozomi Ethical Store
Erin Horton, who runs Nozomi Ethical Store with her husband Mitch, shares some of their favourite things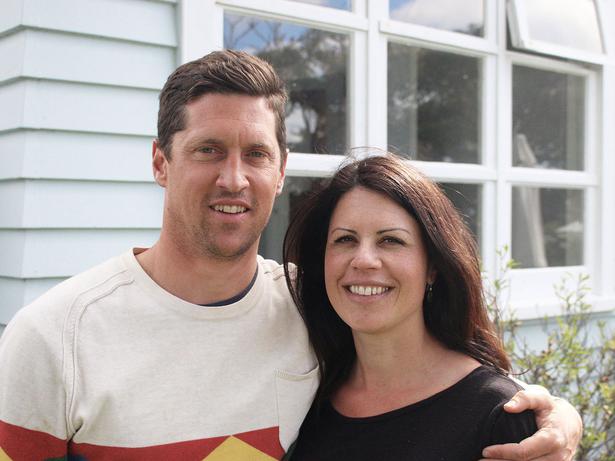 Friday Nov. 25, 2016
Having held jobs around the world for companies such as Orca, Lower and even creating a music festival in Germany, Mitch and Erin Horton are now settled in Mt Maunganui. It's these varied experiences that they put to good use for Nozomi Ethical Store, their online retail space, which stocks homewares with a conscience.
"Artisan-made, fairly traded and empowering people — we want people to want to buy these products because they love them, but with the added bonus of knowing their purchase is helping lift others from poverty around the world," says Erin.
The pair live and work in a 1960s' weather-board bach, which they are renovating, after spending a few years trying to track down a place with an "always on holiday" vibe.
GALLERY: Ethical Living: Shop With A Conscience
Driven by a desire to see people think more wisely about their purchases and the impact they might have on others, Nozomi is an initiative that will no doubt stand the test of time. After all, caring for our fellow man is an attitude that never goes out of date.
FAVOURITE THINGS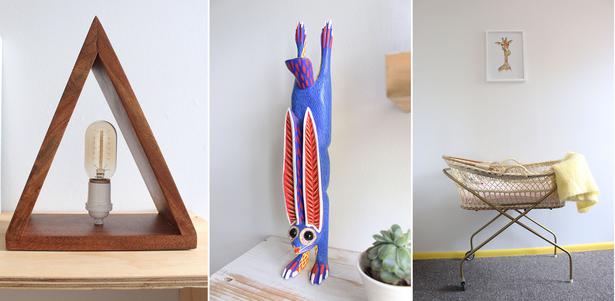 Triangle lamp by Rose and Fitzgerald; Handcarved big-eared rodent; Baby bassinet. Pictures / Supplied
1. Triangle lamp by Rose and Fitzgerald
When we first started researching products for Nozomi, this was one of the initial products that caught our eye. Handmade in Uganda, we love the simple but suave design. Plus, Mitch has a thing for buying me lamps, so it was inevitable this one would be added to our collection.
2. Handcarved big-eared rodent
Mitch bought this little guy during a two-month surf trip around Mexico and he then proceeded to carry it around the world for another year or so wrapped up in a T-shirt. I think it's the only memento he has from a few years of travelling, so it reminds him of those fun times, plus we like it because it's bright and odd-looking.
3. Baby bassinet
This was the bassinet my mum used for me and my six brothers and sisters (with the addition of a sweet, gauzy frill that I decided to do away with), so it was very special to me to be able to use it for my daughter Halle, and now have it out again for our new baby coming early December.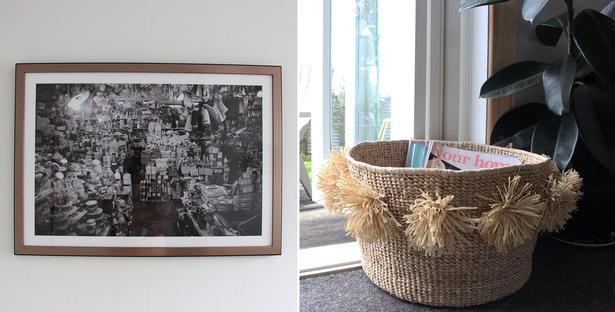 4. Busy Shop by Ariana Gillrie
This photo is from one of our favourite photographers, Ariana Gillrie. I just love the absurdity of how much stuff is cramped into such a little store. Bags not stock-taking! Mitch got this for me for Christmas the first year we started going out to remind me of Hong Kong, where I had just returned from after working for four years as a product manager. So when I look at it, it reminds me of my second home and brings back lots of fun memories.
5. Pom pom basket by Indego Africa
I love this basket, it works well in every room of the house, whether it's filled with rugs, baby toys or magazines, and seems to be something people always comment on when they first come to our place. It is so beautifully made by the women of Indego Africa and the fact that all the money goes back to the creators adds to the awesomeness of it.
Share this: