Where to Go: Muck Floral, Mother's Day Weekend
Sophie Wolanski is opening up her new Muck Floral studio for this weekend only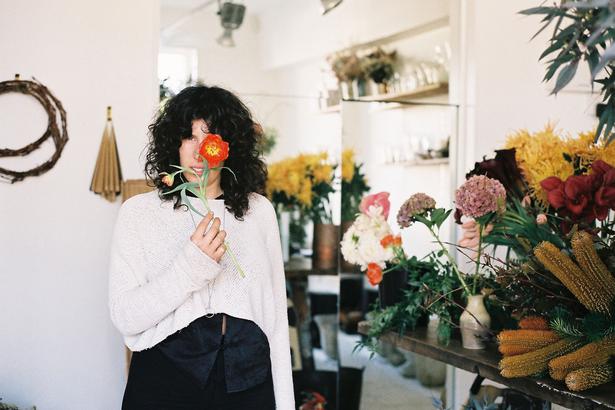 Wednesday May 10, 2017
If you want to give your mum a lovely treat this weekend you're in luck — Sophie Wolanski of Muck Floral is opening her new studio in Surrey Crescent (next to Black Box Boutique) to the public on Saturday and Sunday only.
As well as her beautiful, unique bouquets, Sophie has a few new additions at the studio and online, including ceramics from Jaime Jenkins, cookware from Solidteknics, wooden plates by Walk in the Park, woollen blankets by Seljak, and other "bits and bobs" such as fresh olive oil and goat's milk soap. All are ethically produced in New Zealand or Australia and almost everthing is handmade.
READ: Favourite Things: Sophie Wolanski
The studio is normally open by appointment only but the floral artist will be bunching flowers on-site on both Saturday and Sunday (pre-order both bouquets and
gifts via her website for weekend pickup), and will also offer pastries from Mt Roskill French bakery La Voie Francaise.
"It's an opportunity, not only for those looking for Mother's Day gifts but for the community to come and say hello," Sophie says. "People are more than welcome just to stop by and have a croissant."
• 35C Surrey Cres, Grey Lynn, Saturday 11am-6pm, Sunday 9am-3pm (early pickup can be arranged). Visit Muck.co.nz
Share this: