Muesli queen Angela Merrie's favourite things
Prettydamngoodforyou's founder Angela Merrie reveals her design aesthetic, by way of kitchen tools and cherished artworks.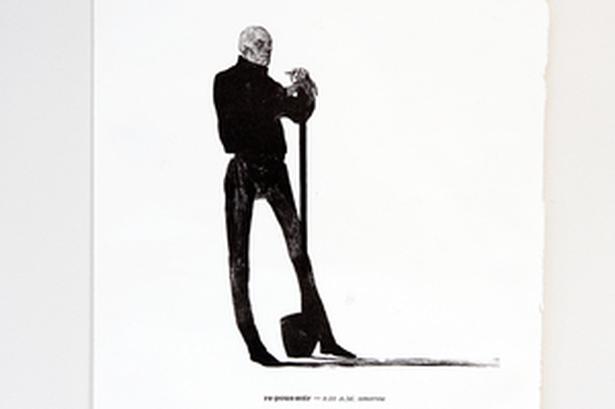 Saturday Sept. 20, 2014
We are sitting snug in the golden age of health, and Angela Merrie, the personality behind food blog and muesli brand Prettydamngoodforyou, is thankful for the turn.
She has quietly championed a zero grain and processed sugar approach for almost 20 years now, initially turning to wholefoods to cure a variety of health troubles. Before long, friends were inquiring after Merrie's recipes and the encouragement to make something of her extensive knowledge was hard to fight.
Her muesli is delicious first and gluten/grain/sugarfree second, and its quick success, as well as her website's increasing readership, is testament to the powers of Instagram.
Merrie doesn't just bake muesli, however. Her role as director of her family's renewable energy company Pacific Renewables takes up much of her time, as does her current position managing Auckland's three Blackbox boutiques. We like a well-rounded individual, and Merrie is certainly one, inspiring healthful life changes, one recipe at a time.
She shares with us a few of her favourite things.

MY FAVOURITE THINGS

1. My Studio
It's where I work, create, and do all of my thinking and planning. One half of the desk is covered in magazines, and books on health and nutrition, the other half contains my "creative tools". These are my favourite things; my pens, pencils, paintbrushes, charcoal sticks etc. I love writing tools.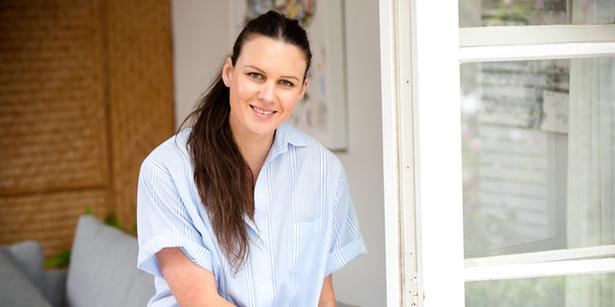 I can't go into a stationery store/art store without buying a pen or pencil of some kind. My latest obsession is calligraphy pens - I use these to handwrite the Prettydamngoodforyou logo on the muesli bags.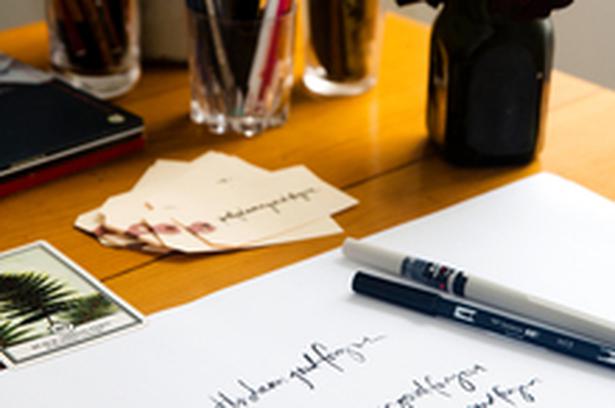 2. Japanese kitchen knives
I've been cooking for as long as I can remember, so over the years have managed to accumulate a great collection of kitchen utensils. My knives and chopping boards are by far my favourites. The best knife I own is the little Japanese chopping knife. My friend Chris took me to a Japanese store on Anzac Ave years ago and we both bought these knives - they are amazing, so sharp. I also love my collection of wooden chopping boards. The long chop by Tom Dixon is a beautiful piece of new design, and probably the most used in my food photographs.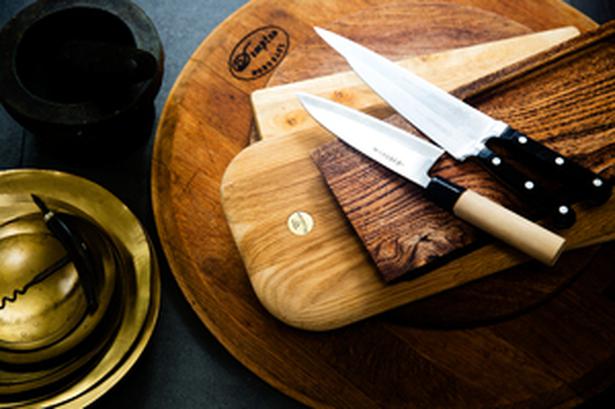 3. Prettydamngoodforyou muesli
It was my friend Georgina who originally asked me if I would start selling it, but I remember looking at her and saying "oh don't worry, I'll just give you the recipe". She quietly explained that not everyone wants to make their own muesli, and that's how it all came about. It's obviously great in the morning for breakfast, but also doubles as the perfect topping for a crumble when you are craving a yummy dessert.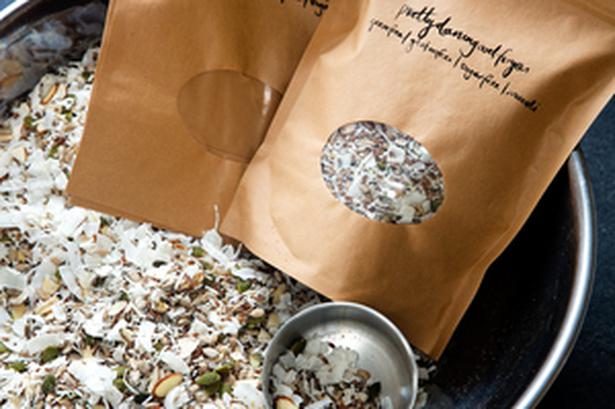 4. Cookbooks
I am obsessed with cookbooks and cooking magazines. You can never have enough as far as I'm concerned, even though my friends will probably disagree! The books take up a large part of my kitchen, and I'm always on the hunt for more. The oldest one I have is the 1961 edition of Larousse, and the most recent was a gift from the Porteno boys, their cookbook Recipes For a Good Time. My favourite however is probably Yotam Ottolenghi's Plenty because it reflects my style of eating. Middle Eastern cuisine is fresh and flavourful and uses loads of fresh herbs and spices, which I love.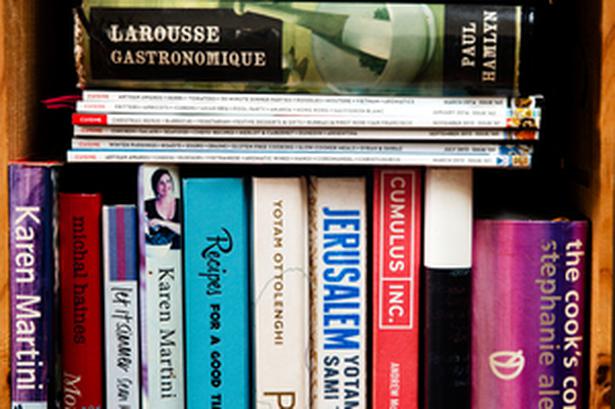 5. Lithograph by Jason Grieg
This lithograph is by Jason Grieg, one of my first tutors at art school. I was only 18 when he gave it to me, too young to be able to afford to frame it or properly look after it, hence the drawing pin marks and dog-eared corners where the Blu-Tack has peeled off. By the time I was earning enough to be able to frame it, I had already ruined it so it seemed pointless but now that is part of its charm. I love how worn it is. Its like that raggedy toy you loved so much that you destroyed it in the process.
Share this: