My Favourite Things: Cavit & Co's Debbie Cavit
The owner of Parnell's iconic design store Cavit & Co surrounds herself with beautiful pieces.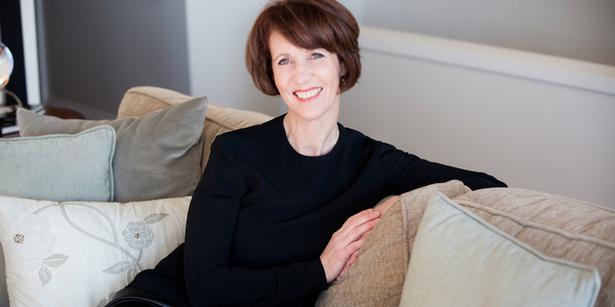 Thursday July 17, 2014
This month Debbie Cavit celebrates the 23rd birthday of Cavit & Co, her interior design business that has showrooms in Parnell and Arrowtown, and clients throughout the country.
"During the years I have enjoyed selecting some of the world's finest ranges of furniture and accessories to help our clients create beautiful homes," she says.
Her own home, a 1910 Parnell villa, houses a number of these pieces, and boasts a view over Hobson Bay, but it's her family she thinks of when I ask about her favourite things.
"My two daughters are very much the top of my list," she says. "My eldest daughter, Nicole, now lives in Australia and it is wonderful to have her home on holiday at the moment."
Her youngest, Kristina, lives in Auckland where, after living in the Dominican Republic for two years, she established the New Zealand branch of NPH, a Latin American charity which houses and cares for abandoned children.
At the end of this month, Debbie will lend her support to the cause, at Talking Trends, a design seminar held at Cavit & Co to raise money for the charity.
• See nph-newzealand.org for info and tickets. 
MY FAVOURITE THINGS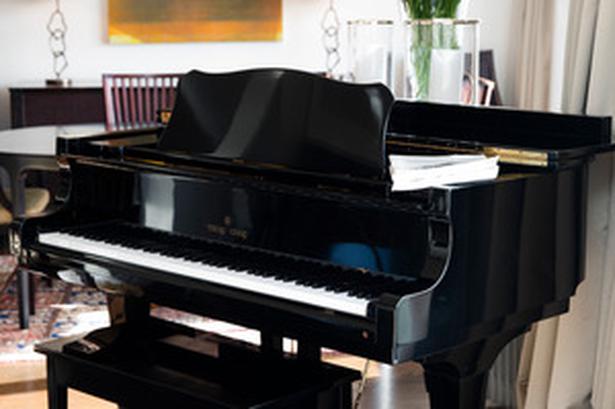 1. Baby grand piano
One of my prized possessions. I enjoy tinkling away on the keyboard, usually late at night or very early morning. It is a creative and restful pastime. I play for my own enjoyment and, as with my golf, I do this with more enthusiasm than skill. Music is an important part of my life so when I purchased my historic stone cottage in Arrowtown two years ago, I was delighted that there was just enough space under the staircase to snuggle in an old English baby grand which is fabulous to play in the evenings with the French doors thrown open, enjoying the evening breeze.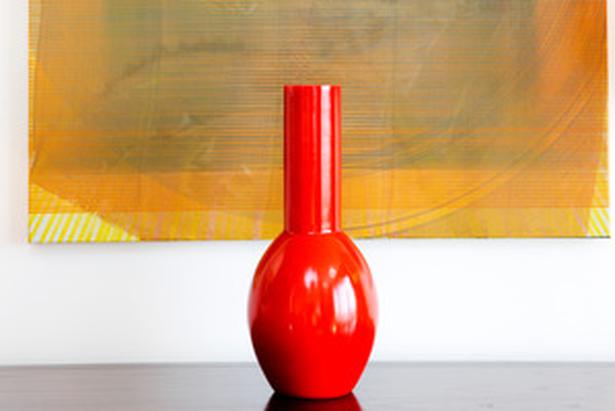 2. James cousins artwork
I love my new painting by Auckland artist James Cousins, which I recently purchased from Gow Langsford. The punch of colour ties in perfectly with the Robert Kuo Peking Glass vase I have sitting in front of it and the subtle grid format in the background of the painting works perfectly with the rattan front on the sideboard below.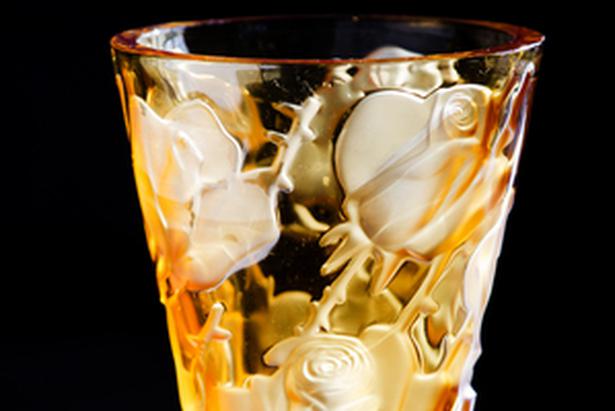 3. Lalique vase
Lalique crystal has always held a special place in my heart and we have handled it for the New Zealand market for the past 15 years. I just love the fact that this vase looks equally as fabulous with or without flowers, with its deeply textured pattern of roses in amber crystal. This makes it beautiful and easy to live with.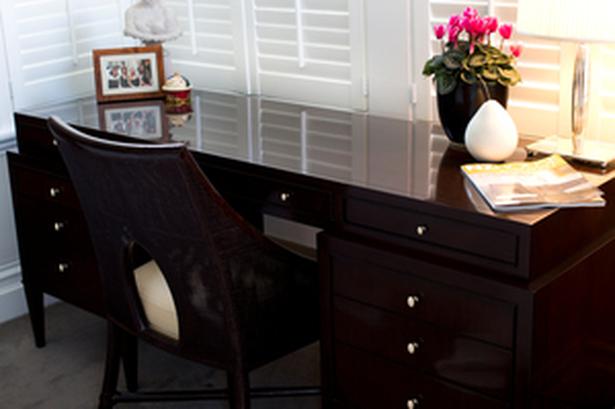 4. Perfectionist desk
My Perfectionist Desk designed by Barbara Barry for Henredon is a favourite piece of furniture. It sits happily in my bay window and has a femininity of scale which suits my small city villa. Totally functional but very pretty with the added luxury of cabochons of faux ivory, set in nickel hardware that gives the desk a buttoned up sparkle.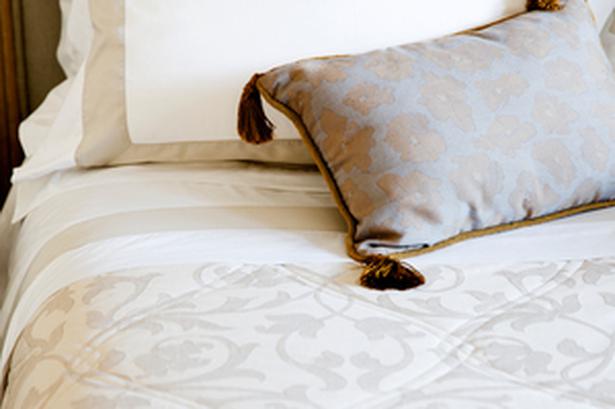 5. Frette bed linen
This is made in Italy using only long-fibre Egyptian cotton - the best available in the world. It is simply superb to sleep in, the last thing you experience before you go to sleep and the first thing you are aware of in the morning. It eases you gently to sleep, and to wrap yourself in the luxury of good linen is something you will never forget.
Share this: