My favourite things: Pebbles Hooper
Girl-about-town Pebbles Hooper shares her penchant for nostalgic and artistic keepsakes.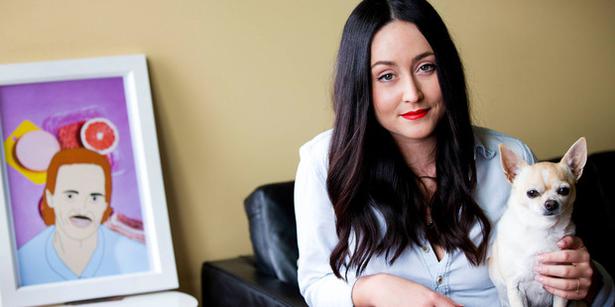 Saturday Nov. 9, 2013
Pebbles Hooper, renowned for her trademark Twitter wit, has been growing a new reputation for her parodic art works of celebrities such as Kate Moss, Woody Allen, Amanda Bynes and a crying Kim Kardashian. Stylistically penned on a tablet, with weird and wonderful collaged backgrounds of items such as Big Macs and crystals, the drawings are sold as prints and T-shirts at Pebbles' online store (pebbleshooper.com). With her designer upbringing and quirky tastes, we were curious to discover some of the Diabetes New Zealand ambassador's favourite pieces.

MY FAVOURITE THINGS: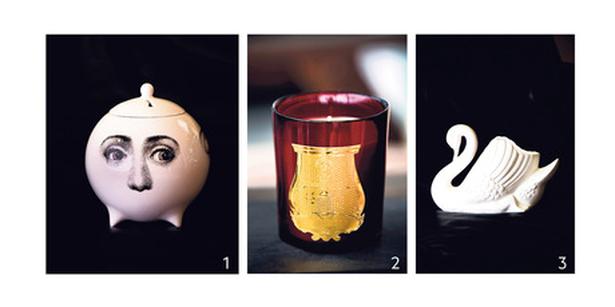 1. Fornasetti scent dome
I've loved the iconic Fornasetti face since I was young, and my mum used to collect the plates, so the scent dome is a nice object to have around my room. It's very nostalgic.
2. Cire Trudon candle 
They're the most beautiful-looking and smelling candles you can buy and they make the room look and smell pretty fancy.
3. Crown Lynn swan
My dad bought this for me when I was little. I never appreciated it as much as I do now, but it's beautiful and classic and always reminds me of Dad.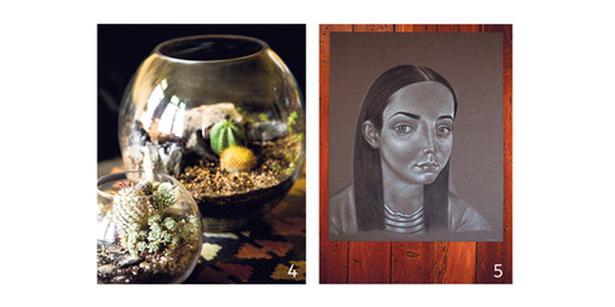 4. Bioattic terrariums
These cactus domes are the best alternative to flowers. I have an incredible knack for buying flowers that die almost as soon as I put them in a vase, so having some resilient plants hanging around is a must.
5. Peter Stichbury portrait
There is really nothing in my room I prize more. His work is such an inspiration, so to have a portrait is mind-blowing. It makes me happy every time I see it.
Share this: