This New Book Celebrates The Carefully Curated Interiors Of Creatives
A new coffee table book, The Alchemy of Things, goes inside the eclectically colourful homes of Australian and European curatorial creatives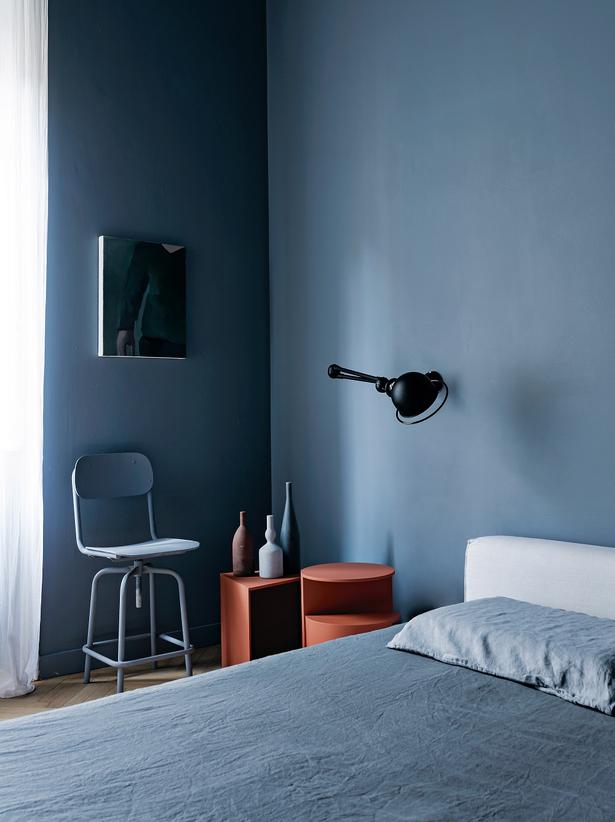 Tuesday Oct. 2, 2018
The most interesting homes are usually not the newest and shiniest, but the ones that have been carefully assembled over years, by people who have creative flair, a passion for travel and a magpie-like attraction for unusual and eye-catching items. And more often than not, these homes use colour boldly to create drama and mood as a backdrop or accent for the collections of furniture, art and objects curated by the owners.
Australian writer Karen McCartney's new book, The Alchemy of Things, attempts to capture the unique characters of 18 homes created by creatives throughout Australia and Europe. There are no homes assembled at a one-stop mega-shop here — each one has a vast array of vintage, designer, artisan and no-name oddities, art collections, and varied finishes. More important than the diversity of items, however, is the ability of the owners to place them together in assemblages that are beautiful, intriguing or evocative, whether seen as a whole, or as a close-up still life.
READ: Why Colour Is Key To This Award-Winning Freemans Bay Apartment 
Of her subjects, Karen says, "Some people are keepers and hoarders, others are hunters and traders — but all have this incredibly intense approach to their living space. What is remarkable is that they all manage to err on the side of humanity over pomposity, with a passionate attachment to the space they live in rarely defined by dollars spent. To me, the take-away is that your interior can be anything you want it to be if you apply large doses of care and conviction."
We've chosen some of the book's most intriguing spaces that showcase how colour and form can be used in different ways to create different moods.
Tranquil Apartment
"In my work I tend towards perfection, but in living spaces, I like to create strong emotional environments. At home, I am more surrounded by classic pieces, pieces with history, which clear and calm my mind." — Elisa Ossino
If there was a thesis on the art of styling, then Milanese resident Elisa Ossino would deserve serious study. She has the spatial awareness of an architect, the sensibility of a theatre designer, a painterly way with colour and the precision of a scientist.
"I am passionate about the difference an incremental move can make on set and have been known to shift an object less than a centimetre to get the balance of the shot just right, for the shadow to fall a certain way and the image to work," she says.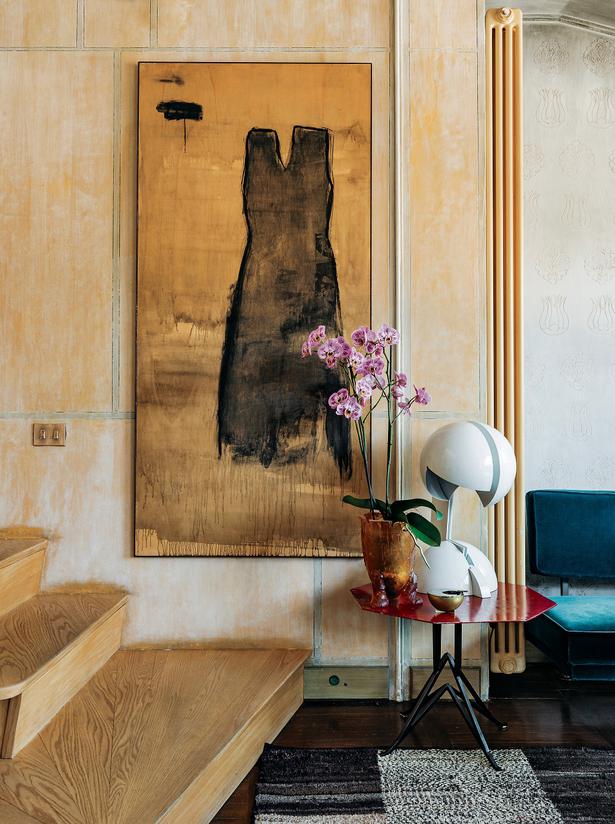 Treasured Space
"I understood immediately that the value of this apartment was in the terraces, not in the structure of the apartment itself, and so I wanted to make the walls and ceilings more precious, to make a special intervention, not with an architect, but with my friend, the jeweller GianCarlo Montebello." — Nina Yashar
READ: Inside Fearon Hay's Winning Black House In Central Otago
Nina Yashar has lived in a 1940s apartment in the Corso Indipendenza district of Milan for 28 years, but the scope of her influence — once local, now global — makes her one of the most revered design dealers in the world. Alongside her original Nilufar Gallery in Via della Spiga is the mega-premises for Nilufar Depot — a trove of 3000 pieces collected over 30 years and displayed over 1500sq m of floor space and three levels of staged, theatrical vignettes.
Her response to buying is always intuitive and for her the drawcard is originality — the unique piece with inherent character and provenance allows her to set up dynamic installations where pieces talk to each other through a connection of rhythm, form, colour or materiality, despite their apparent lack of connection.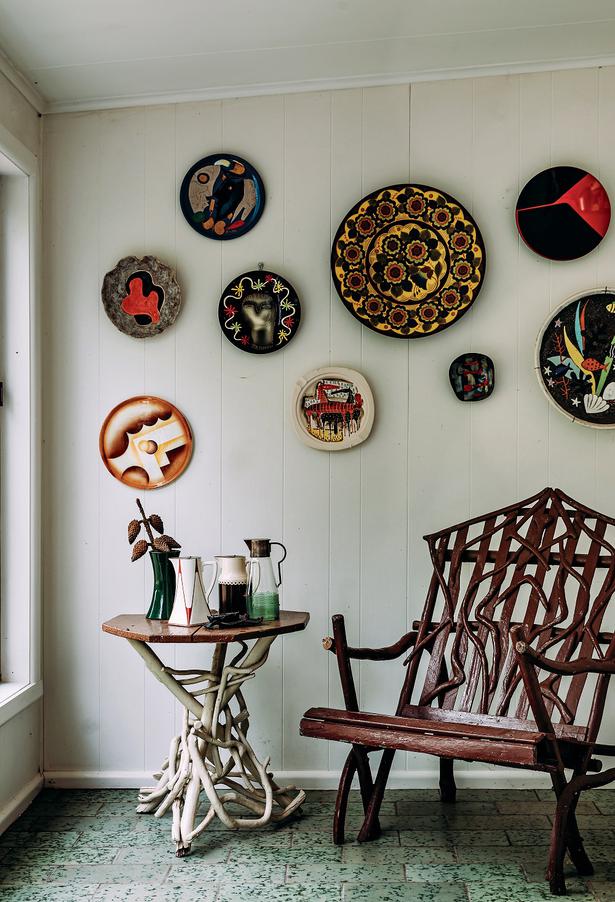 House of Misfits
"This is a place of marvellous rejections, of pieces that I know to be great, but for whom I have never found the right buyer. It has developed as things failed, and so isn't one look. I don't like to be pigeonholed but rather, try to find the virtue in a wide range of things." — Geoffrey Hatty
READ: How To Make Flamboyant Furnishing Fabrics Work In Your Home
Situated an hour or so drive from the Melbourne CBD, where he has run Geoffrey Hatty Applied Arts for three decades, is a house of elementary charm and, more importantly, an adjacent machinery shed of vast proportions. Initially, it was simply all about the storage, but gradually a desire to shape and display the objects within the space crept in. "Over 10 years I have gradually gathered objects, placed and shifted them, hung them up, taken them down, and gradually a series of decorated space have emerged — often with different identities," he says.

There may seem to be a lot going on, and while Geoffrey's personal manner displays a sort of insouciance, there is also true grit and curatorial precision at play. "The eye tells you when enough is enough," he says. "Sometimes I see a gap and want to fill it, but I am aware of balance, of proportion and the value of negative space — an inch, even a millimetre, one way or another can make all the difference."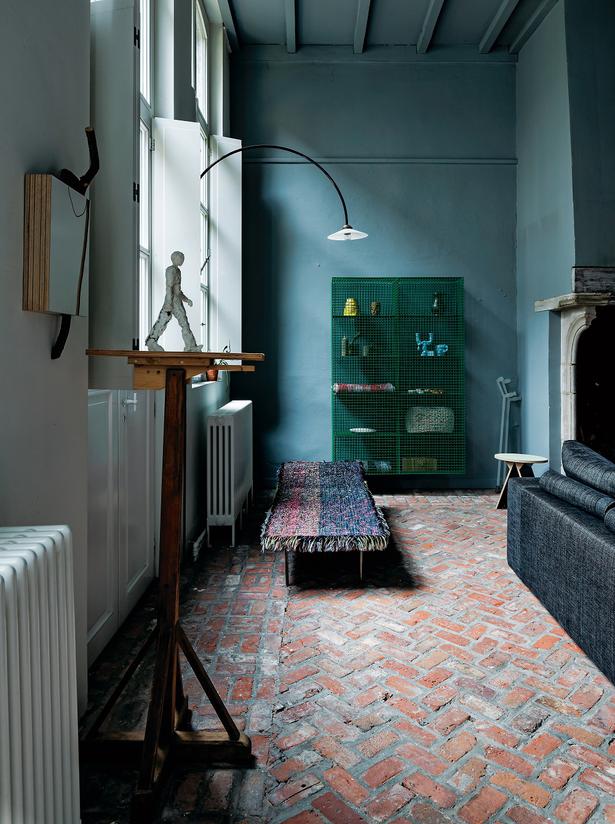 Gallery House
"A place for objects and subjects, for things and themes, for functionality and subjectivity, for exhibiting and living. Pushing the boundaries between art, design and architecture, between public and private space." — Veerle Wenes
Gallerist Veerle Wenes, of Valerie Traan, has mastered what she calls the "hybrid situation", not only in the way her gallery blurs the boundaries between art, architecture and design, but the nature of the building itself that houses her home and gallery and, in turn, the area of Antwerp in which it is set. In fact, her deepest instinct is to cross-pollinate, collaborate and as a result create new and original dynamics. "We are right in the heart of the city in an area that was once the religious centre for Antwerp,' she says. 'What we have here is unexpected." And it is the unexpected upon which she thrives.
READ: Ken Crosson's Award-Winning Red House
The building comprises two seemingly contradictory parts; the spare concrete space, built in 1979, which was originally a furniture showroom with its mute, minimal street facade, is merged with an ancient workshop for nuns, with time-worn herringbone brick floors and 5m-high beamed ceilings. The juxtaposition sets up a compelling context for exhibitions, allowing play with placement and diversity of display, an outdoor courtyard and double-height atrium offering different characters of space.
Her apartment, which can flit between private and public space, is a working example of how she manages to artfully position objects in their architectural context, to find relationships between the furniture choices, the art pieces, the artefacts and the things for everyday use.
Extracted from The Alchemy of Things by Karen McCartney, published by Murdoch Books, RRP $70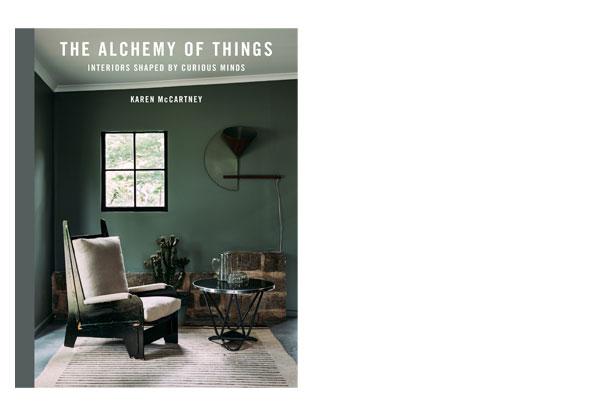 Share this:
More At Home / Features & Profiles