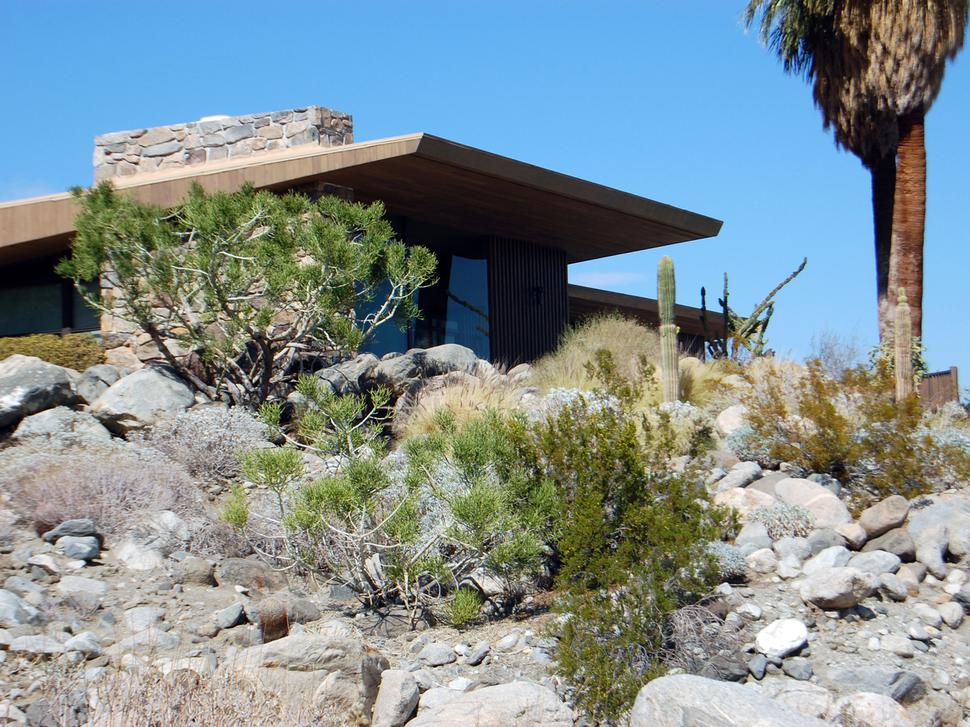 Why New York Director Jake Gorst Loves Modernism
The film-maker talks about the unpretentious architecture and why it should be protected
Thursday May 7, 2015
Emmy-award winning film-maker Jake Gorst has two films in this year's Resene Architecture and Design Film Festival. The Nature of Modernism: E. Stewart Williams is about the architect who defined the modern Palm Springs aesthetic, and Modern Tide looks at the Long Island holiday homes of New Yorkers on the east coast of America. The director talks about his love of modernist architecture and why it should be protected.
When did you start making movies?
I actually started making films when I was 8 years old. We lived in a rural village in northern New York State and the nearest movie theatre was about 20 miles [32km] from our home. Going to the movies was a special thing. I loved the concept of storytelling with moving pictures. But I've always been fascinated with researching history as well. Blending the two loves — doing documentaries — really began in earnest about 15 years ago with the production of our public television film Leisurama.
Where has your love of modernist architecture come from?
My grandfather was architect Andrew Geller, who is probably best known for the modernist beach houses he designed throughout Long Island, New York, as well as across the New Jersey and Connecticut coasts. So, as a boy visiting my grandparents throughout the 1970s, I was brought to building sites and I spent a large amount of time with my grandfather in his office, watching him draw. He also worked for industrial designer Raymond Loewy for many years — so I knew many people from that field, from that Mad Men era of design. The genre of architecture became something I really understood because I grew up around it.
How different are the styles of architecture in your two films at this year's festival?
The architecture in the two films all springs from the same influences — but differ because each architect stamped their own aesthetic on the structures — and the environment in which they were built heavily influenced the final outcome. The beach houses in Long Island were meant to be inexpensive and playful getaways for vacationing New Yorkers — so they were small and most often built of wood. They were not necessarily meant to be permanent. On the other hand, Stewart Williams most often produced very comfortable homes and commercial buildings in the California desert out of more durable materials able to withstand the harsh desert environment — stone and cement.
How did E. Stewart Williams (and Frank Sinatra) change the building landscape in Palm Springs?
E. Stewart Williams embraced modernism at a time when American architectural schools were still teaching Beaux-arts techniques. He felt that it fit very well into the desert because it could blend in to, or spring from, the natural environment. When Frank Sinatra approached Williams in 1947 he wanted a Georgian-style mansion. Williams quickly convinced him otherwise. The resulting house was published widely and no doubt played a large role in influencing subsequent styles of architecture in the California desert and elsewhere.
The house also played a role in changing Sinatra's aesthetics. It was life-changing for him. He became a spokesperson for modernism through his personal style in films, album art, etc. He told his granddaughter Amanda that he had always wished that he had pursued architecture as a career.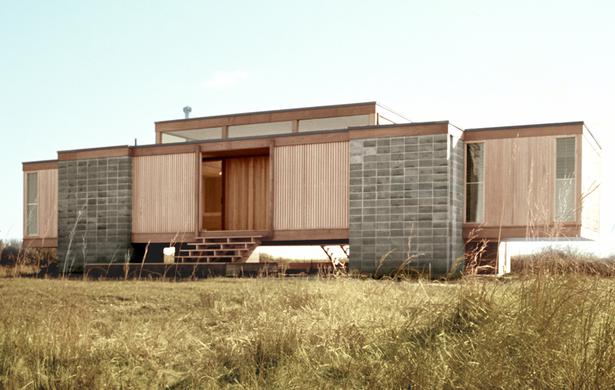 The 1967 Luck House by Horace Gifford in Bridgehampton, New York. Picture / Supplied.

Which architects were influential in the Long Island modernism movement?
There are many architects who produced good modern work in Long Island early on. Albert Frey produced the Aluminaire house before moving to southern California and working in Palm Springs — the same town E. Stewart Williams worked in. Edward Durell Stone designed Long Island homes. Designers George Nelson, Fred and Maria Bentel and Horace Gifford were among many notable architects. And, of course, Andrew Geller.

Is modern architecture underrated?
In many circles modern architecture is not appreciated. The basic principle behind most modern architecture is simplicity of design and cohesion with nature. It is not showy. It is not pretentious. A small modernist house is not a showpiece of someone's wealth. Some of the greatest examples of mid-century modern design on Long Island have been torn down to make way for new, oversized "McMansion" homes built in traditional styles. A few of the casualties include the 1963 Bunshaft house, designed by Gordon Bunshaft, the 1950 Holiday House by George Nelson, and the 1966 Elkin house by Andrew Geller.

Do you think modernist houses should be protected?
Yes — modern houses should definitely be protected. Sadly, many land developers in Long Island and other places around the world have viewed the construction of the 1950s and 60s as dispensable, and as a result many examples of great architecture have been destroyed. But we cannot allow an entire generation of important design history to disappear.

Where do you live and what style is your house?
I live in a small harbour town on the North Shore of Long Island. It is the home that my grandfather lived in — and where he designed most of his iconic beach house structures. But it is not one of his own designs. It is a farmhouse built in 1892 with an Andrew Geller mid-century modern interior.

Resene Design and Architecture Film Festival runs in Auckland from May 7-20, in Wellington from May 28-June 10, in Dunedin from June 11-21 and in Christchurch June 25-July 8.
Share this:
More At Home / Architecture