New Zealand design's French Connection
New Zealand design has a shining presence in the Parisian furniture market thanks to the enterprise of Roderick Fry. Claire McCall chats to the man with a mission.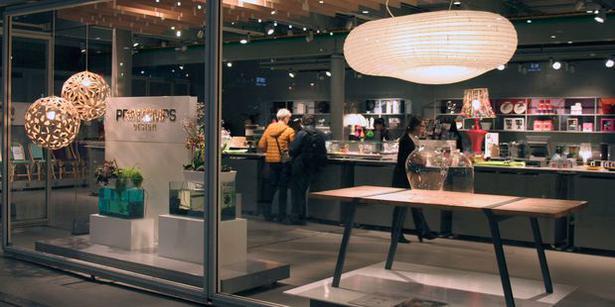 Wednesday May 28, 2014
Perhaps it's because Roderick Fry had such a settled upbringing, that he grew into an adult who liked to explore the world - and the realms of possibility. There aren't many entrepreneurs who would come up with a business plan to promote New Zealand-designed furniture, lighting and homewares in Paris, but Fry did.
In his early 20s, he left the family home in Pakuranga, packed his marketing and management degree from Auckland University into his toolkit, and set off to make his mark.
After a stint in the US and Canada, Fry landed a job as a product manager for Swiss company, Roche. He was stationed in Taiwan where he learned to speak Chinese and met his French wife, Laurence Varga.
Later, he worked for French design/communication firm Joel Desgrippes and Associates before taking a sabbatical from paid employment to write his first novel. It remains unpublished.
In 2005, the time was ripe for a "real" job and Fry alighted on the aforementioned grand plan: market Kiwi design to the French.
Some would call him crazy; others would call him "fou" but, together with Varga, he launched Moa Room. "Moa" stands for Meubles et Objets de Aotearoa, and it's a name the couple came up with while whizzing past the Red Fox Tavern in Maramarua on one of their road trips home.
Moa Room has been instrumental in the successful promotion of designers such as David Trubridge who, in April, was the guest of honour at Sustainable Luxury, a three-day event in Paris showcasing global brands with a "green" focus. The exhibition coincided with a celebration of 10 years of Trubridge's Coral light in Europe.
Viva caught up with Fry in his adopted home and asked him about his adventurous journey selling our distinctive aesthetic to Europe's style arbiters.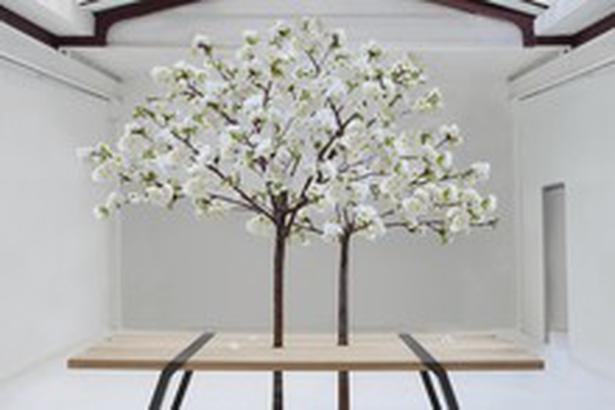 How did Moa Room come about?
My wife and I share a love of design. Back in 2004, when we were spending a lot of time in both France and New Zealand, we sensed that, with shops like Eon opening up, New Zealand design was coming of age. At that time, Europeans were becoming more interested in designs that used natural woods in a modern way, which was something that Kiwis were starting to do very well.

Does today's pared-back, natural Kiwi aesthetic really fit in with the Parisian style?
It didn't when we launched Moa Room nine years ago. But tastes have changed and we have been part of that. France has been a little stuck in the rich, elaborate nature of its 19th-century architecture and design.
Ironically, though, as it discovers New Zealand design, it is also rediscovering its own heroes of the 20th century - people like Le Corbusier, Jean Prouve and Charlotte Perriand. With the parallels between [Swedish] Gustavian architecture and Haussmannian architecture, Parisians are learning from the Scandinavians how to put newer, simpler pieces into their 200-year-old apartments.

Is your own home an example of how Kiwi design can fit into a Parisian context?
We live in a small converted workshop in Paris' traditional furniture district between the Marais and Nation. It's a bit like a village within a city, based around the Marche d'Aligre, Paris' biggest fresh produce market. Yes, we have a David Trubridge Floral light, but our main connection with New Zealand is a nice collection of art by Sofia Tekela-Smith, Mervyn Taylor, Derek Henderson and others.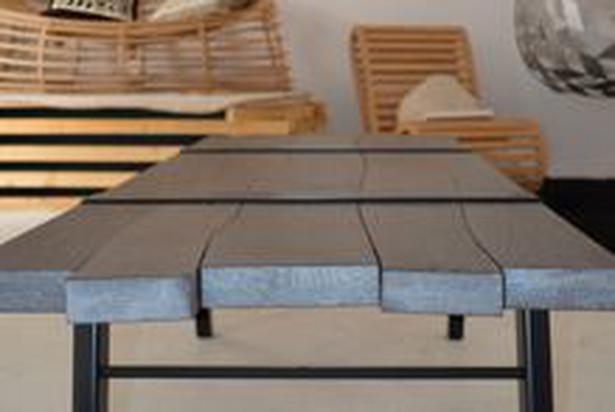 What strategies did you use to get the names of the Moa Room designers into the local consciousness?
The first good idea we had was to publish "thelongwhitebook", which helped journalists visualise the context of New Zealand design. For the majority of Europeans, New Zealand is still about incredible scenery, rugby players and sheep - and not too different from Patagonia.
For our designers to be taken seriously we showed their work next to [New Zealand's] incredibly creative architecture of houses in breath-taking settings. We send weekly press releases, have spent a small fortune doing tradeshows and also get the work in front of trend-setting architects.

You also design your own furniture. What else should we know about your background?
I enjoy writing and ideas far more than I like designing. I stopped work in communication agencies in 1999 to write a novel, which was taken seriously by two editors, but then judged not commercial enough. Before starting Moa Room, I worked on concept development for perfume bottles, logos, and catalogues. I passed the actual visual work onto people who could draw better than I could.
I have worked in Canada, China, Taiwan and France, which allows us to approach our collection from a global perspective. I've had very well paid and very badly paid jobs; and via my wife and her circle of Sorbonne friends, I have acquired a "sociologist's" eye for the world. I've always enjoyed the company of people who work with wood, but I don't have the patience for it myself.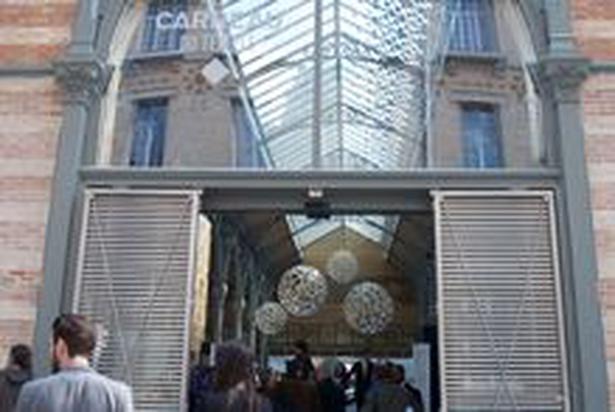 The "Pi" system is one of your own designs, soon to be released in New Zealand. Tell us more.
The goal was to create a collection of furniture that would flat-pack without any compromise to stability. The tables, benches and consoles are assembled by sliding wooden tops into the leg units and then pivoting the legs into place. The metal strip or tabs on the tabletops share the weight with a folded metal bar underneath.
In most of the models the resulting "leverage" created between the top and bottom, locks the top firmly into position without any need for screws or other fixings. The Pi legs are 100 per cent made in France and we use French oak from sustainable forests for the table tops. Also, there is the possibility of just buying the legs, and then working with a mill or local woodworkers in one's own town to make a table top, which reduces transport and supports local artisans.

Moa Room aims to be eco-friendly but how do you achieve this when most of your designs are sourced from the other side of the globe?
Most people told David Trubridge that Europeans would never assemble their own lights; they needed to be made in Europe and delivered made up. We told him that he could hold onto production in New Zealand and that we would convince Europeans via the press that there was a useful gesture in doing this.
Together with David we calculated that the size of the box for sending his light as a kitset was 1/40th the size of the box required for a ready assembled light. This equated to a significant reduction in shipping and this has been our mantra.
David Trubridge is the only New Zealand furniture designer I can think of who has achieved a global presence. Why is this?
He is very, very good, and he works very, very hard. His work stood out from the start, even with jaded European design journalists - probably due to his creativity, his values and his personal history as a wood-worker, forester, artist, craftsman, navigator, architect and father. I've assembled a lot of pieces on stands with him in Milan, a task he is still willing to do with his own hands while other designers of his stature just send in drawings then fly in for the opening.
More recently, his global success has come from having an incredible team, people who make it possible for him to respond to the growing international opportunities. He could be twice as clever, but if we can't get lights to the client at the right price in the right timeframe, then they'll buy someone else's.

Are there any clients you can tell us about who are particular supporters?
We collaborated with Printemps Department store to do their windows, and our work with Topshop in London, when they launched the Kate Moss collection, was well received. More recently we've placed lights in luxury shops in Charles de Gaulle airport, and have had three presentations in the lobby of the Pompidou Centre.
David Trubridge will be integrated into their permanent collection of design in June this year. We also had a real boost when we were asked to design a temporary restaurant by Rose Bakery in Paris' most respected private art gallery, Le Maison Rouge. There is a long list of interesting people such as the "David Ogilvy" of French advertising, respected magazine editors and a Paris mayor, who live with our work.

Tell us more about the Trubridge connection to the Paris Sustainable Luxury Salon.
This was the brainchild of a couple who work in the fashion industry. It took place in the Carreau du Temple, a converted old covered market in the Marais. David worked on a new Coral design, which was the biggest he'd ever done, a complex structure of 360 pieces as opposed to the normal 60.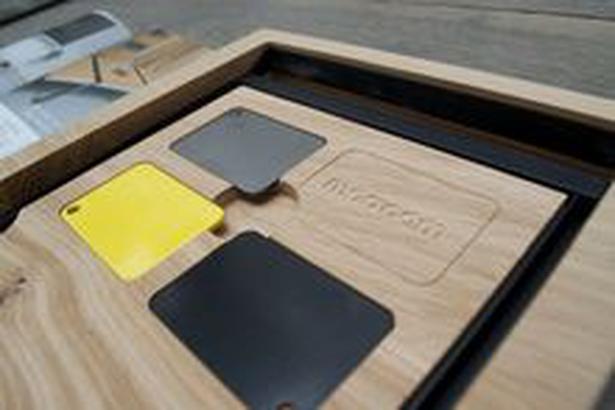 How did Trubridge's work end up in the Pompidou Centre?
The curator of the design collection came to see a few of the pieces in our showroom. She immediately liked the three giant pieces, inspired by the myth of Icarus, that David had done in 2010 in Milan. We ordered three items from David to present to the committee, including "Sola" which I had to assemble in the highly secure storage area three storeys underground.
Someone from the museum, who was watching me assemble the piece, said the bits look like Matisse had designed them. Then she walked off to get a large Matisse sitting on a shelf nearby to prove her point. The first public hanging of this work is programmed for July this year.

You also represent Jamie McLellan. Which of his products have proved most successful?
The Spar Light that he did for Resident. The amazing thing about Jamie is that I'd happily live with five of his different pieces at our home, because you'd never really have the sense of "overkill". All his work is original and clever, solid, and very well made.

What is your advice to New Zealand-based designers who wish to crack the European market?
I think Jamie McLellan, Phil Cuttance, Nat Cheshire and Timothy John all have the chance to succeed internationally, and each of their stories is different. It is very tough though. I'd say, try to get some work experience in Europe, but prove yourself at home first - unless your branch of design requires mass production and industrial moulds, which need access to an international population to make the numbers work.
Depending on the project, your best bet is to show your work to either Resident or Moa Room. You need key decision makers to see your portfolio and open up their address book to you. This can be done by showing in Milan (though the odds are tiny), or you could work your way up in the office of an established designer in Europe to meet the right connections.
Very few people will help just because they like you or are passionate about what you are doing. It is best to understand the profit-making potential of your work, be that high-price limited editions or mass produced, and how to present that and protect it. Because of distance, many New Zealanders are blind to what work has been done in the past, so do your research and be careful not to duplicate this.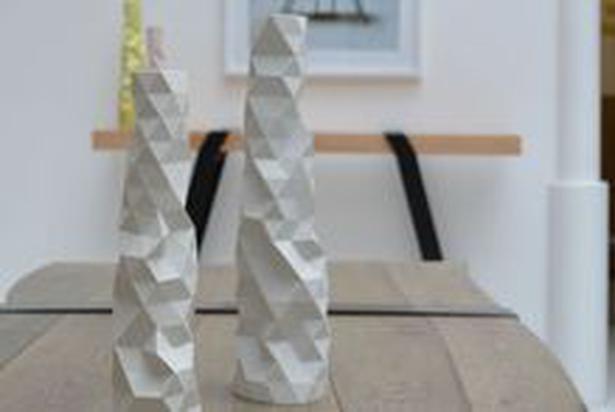 In Europe, is there more government support for design initiatives?
Most countries now recognise the importance of design in competitiveness. If you want to see a great state-funded programme, look at Belgium where cities such as Brussels have a goal to become a "design capital" and so fund visits by journalists to meet their designers and create group shows in places like the Milan Furniture Fair.
Officially, France probably puts 10 times the money into such programmes. Yet they set up sexy offices full of people who went to the right schools, and then run out of money to take young designers to Milan and have to cancel assistance programmes for designers wanting to protect their first designs.

Furniture and lighting design is a male-dominated industry in New Zealand. Is it the same for France?
No, I'd say it's very balanced. They've just introduced a law to promote longer maternity leave on the condition that it is split between both parents. I think it's an intelligent move as it removes the biggest excuse for a glass ceiling: that at some point, a lady might take time off to have children.

You visited New Zealand last December. Did you find any up-and-coming talent you have high hopes for?
Lack of great new New Zealand designers is not really our problem - it's the resources. With no government help, we need to grow organically and fund the next project off the success of the last. We know at least six Kiwi designers we'd be excited to work with. It is rare to pick up on just one design because, like book publishing, we need to be confident that if we develop the reputation for someone, there will also be a "next project".
Share this: