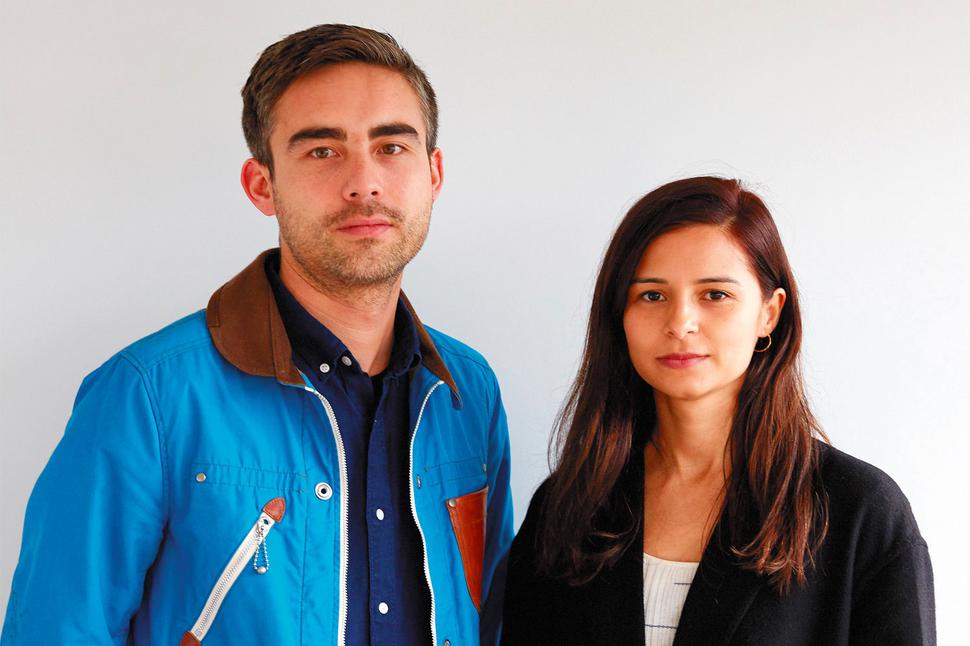 New Zealand's Best Designers Nominate The Next Generation Of Talent
A diverse group of designers has emerged to give a new voice to post-millennium New Zealand design. We talk to five stars and ask them to nominate the next generation of ground-breakers
Saturday Sept. 8, 2018
NAT CHESHIRE
Architectural delineator
Nat Cheshire admits he has been "an easy poster boy for Britomart".
Starting work on the precinct development project at the age of 24, alongside his father Pip Cheshire, he has been involved with it for over a decade at every level, from conceptual and strategic leadership to designing chairs and stools in restaurants. With his handiwork so broadly evident, his warm and articulate manner, and with his penchant for natty (pun semi-intended) dressing, it was inevitable that he would become that poster boy.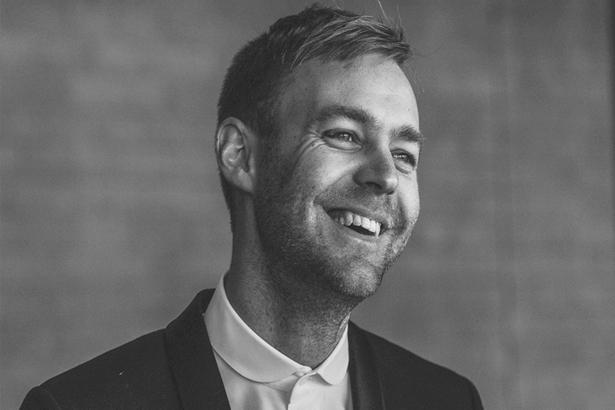 But with characteristic deference, he insists, "Britomart is so much a part of my story, but I'm only a bit part of its story." Indeed, to paint him as "the Britomart guy" is to sell him short; he's been involved in a wide range of other projects, including City Works Depot, designing lights for Resident and the creation of two holiday cabins that won the Home New Zealand Home of the Year award in 2014.
READ: The Manifesto Interview: Nat Cheshire
He describes the latter, and Britomart, as his two "most meaningful" contributions to New Zealand architecture. "I really am perennially dissatisfied with my own work, but in the case of the Eyrie [cabin] project, it was small enough and contained enough, and our work on it was so focussed that we were able to attain a kind of perfection that we couldn't find in bigger projects."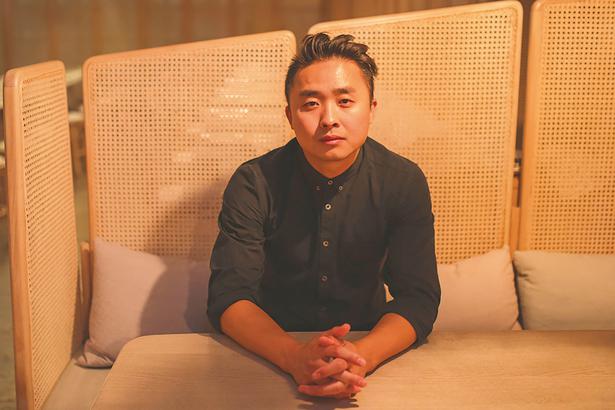 NAT NOMINATES:
Dajiang Tai
Architect
Known to his colleagues as DJ, Dajiang Tai is one of the rising stars of Cheshire Architects. He came to New Zealand from China in 1998 and later joined Cheshire Architects straight out of architecture school, where Pip Cheshire was one of his tutors. "If you have a choice, everyone wants to work for Pip," he says.
Although DJ was anxious about his limited computer skills compared with his co-graduates, it turned out that Pip was more interested in the portfolio of watercolour sketches he presented.
READ: Restaurant Review: Saan, Ponsonby
"We didn't talk much, we just looked at the drawings. We understood each other," says DJ. Since then he's worked on many major projects for the practice, but the most significant for him have been two restaurants: Xuxu Dumpling House and Ponsonby's Saan. With Xuxu, he felt an instant emotional attachment to the project that drove him to create many bespoke details, including a mosaic wall made from 2000 smashed Chinese plates. Having proven himself with that project, he took the lead on Saan, where everything was "next-level in terms of custom-making". These days he's largely occupied by the Hotel Britomart project (due to open early 2020). As to why Nat nominated DJ, the reason is simple:
"He's really the whole package."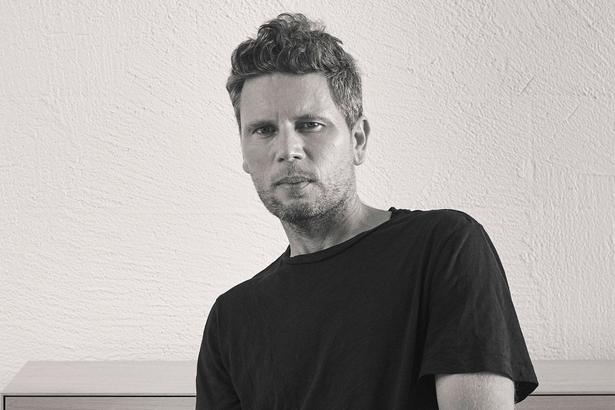 SIMON JAMES
Furniture designer
In 2001, Simon James struck out with his own brand: a bold move for such a young designer. His light, finely balanced aesthetic and attention to detailing and materials set him apart, and the securing of local distribution rights for respected international furniture brands such as Tom Dixon and Established & Sons made his furniture showroom a one-stop shop for the design cognoscenti. The launch of the Simon James concept stores added a highly curated offering of fashion, objets d'art and personal care products.
Simon names the release of his Miss M Chair as a turning point for his company; it was attractive to the commercial market as well as the residential one, taking the brand into a new phase of growth.
Today, he's excited about the way "designers can now move outside of their traditional disciplines. An architect may design a pair of sunglasses and a fashion designer can produce a furniture range. As long as there is intent on creating something unique rather than two brands getting together for the sake of marketing, I think it's great for the industry."
Simon James Sunglasses? We'd wear that.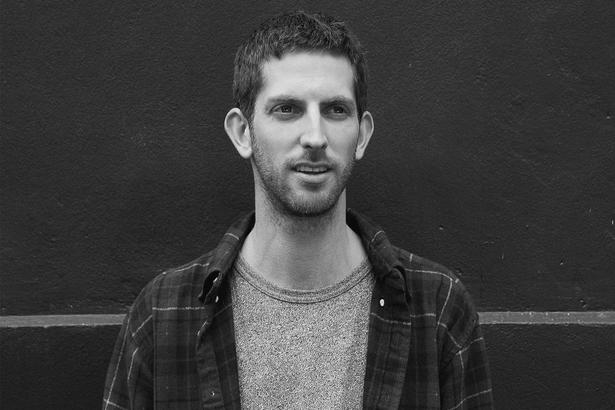 SIMON NOMINATES:
Brett Band
Watchmaker
Brett Band's day job is as an industrial designer at one of our most renowned design companies, tapware maker Methven. But it's his side hustle that helped him catch the attention of Simon James.
"Brett called me up recently to discuss a watch he had designed and made in New Zealand called Paceracer," says Simon. "I was amazed at the level of detail he had achieved and the time he had taken to get this right, while at the same time thinking about how he could streamline production moving forward."
READ: 6 Design Stores to Visit
With a long-time interest in watches, including collecting vintage watches to take apart, Brett first started dreaming of making his own about three years ago. At first he just doodled logos. Then came the name, the Paceracer Sangfroid. Eventually he pulled together a number of suppliers for the components, and assembled the first one himself: a clean-lined, unisex timepiece in stainless steel.
To date, he's made just 20, and intends to build the brand slowly. "A lot of the time when you're trying to do things, you get told 'No'. I just wanted to see what I could do," he says. "I don't really have any expectations. It's just cool that people have been into it."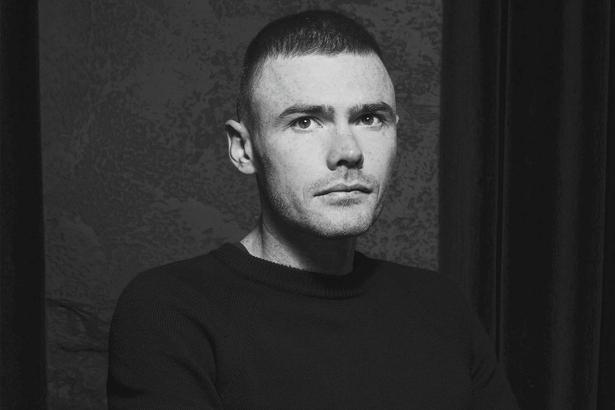 KATIE LOCKHART
Spatial designer
Katie Lockhart was 28 when she returned to New Zealand from Milan in the mid-2000s. Although she'd already completed her design training here, she says her time in Milan (and later London) gave her "another education" in the depth of history and beauty of materials in Italian and European furniture design.
READ: Era-Defining New Zealand Design Pieces Of The Past 20 Years
On her return to Auckland, she was struck by the "newness" of local design. "New Zealanders were and are to a degree still obsessed with really clean spaces — white space with lots of light that comes in through big glass doors and a marble island bench. And that's not my personal preference." Instead, she felt that she could bring more dimension to spaces, expertly blending art with more tactile materials, colour and a rich understanding of international furniture design.
She's worked on projects as varied as set design for the Harold Pinter play Betrayal; store design for Deadly Ponies, Karen Walker and Fabric; styling a Modernist home in Milan for an exhibition; and on private residences, including a quietly spectacular home in collaboration with architecture practice Stevens Lawson. A current local project that excites her references the work of Sri Lankan architect Geoffrey Bawa. "To bring that aesthetic into a villa is really exciting for me — it's tropical, it's a reduced palette — it's really great."
KATIE NOMINATES:
Katrina Keshaw and McArthur Nguyen
Architects
Katrina Keshaw and Xuan McArthur Nguyen have been through some testing times as a couple.
They met at architecture school, where the pressure of the course can leave students sobbing on the floor of their flats at ungodly hours of the morning. They spent time working together in an architecture studio in Japan, where they put in "relentless" 14-hour days on commercial and residential projects across several countries. Perhaps that's why the projects they've done since returning to New Zealand and setting up their own studio have a kind of serenity and harmony to them.
READ: 6 Simple Principles To Consider For An Eco-Friendly Home
"I really love their work," says Katie Lockhart. "I think their approach is really relevant and tactile. We're about to build a studio for our practice, and they're going to design it. That's how much I believe in them." Xuan says that as a practice, they approach every project individually, and try to understand what's truly important to their clients. Working as a couple helps them drill down into that.
"I think [being a couple] adds a great deal in that we can act as a sounding board for one another. We can afford to be quite honest and unfiltered about how we see things in order to strive toward the best solution or way forward. We find that very stimulating. It's a rewarding dynamic, that ongoing discussion."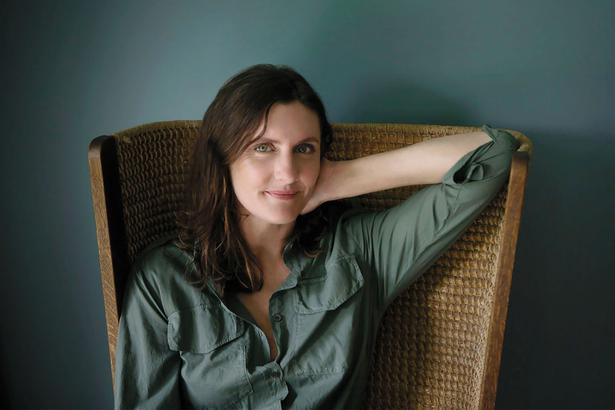 SHABNAM SHIWAN and LLOYD OSBORNE
Branding design
Osborne Shiwan is the quiet voice behind some of New Zealand's most aspirational fashion and arts brands.
Lloyd Osborne and Shabnam Shiwan — partners in life and design — have together produced bespoke branding for labels Karen Walker, Deadly Ponies and Knuefermann, and the award-winning rebrands of the Govett-Brewster Gallery and the Atamira Dance Company, which is currently being exhibited in New York as a winner of this year's Type Director's Club. Coming together from disparate beginnings (Lloyd began his career as art director for Rip It Up magazine, while Shabnam rose to become design director at powerhouse branding agencies Alt Group and Saatchi & Saatchi NZ), they set up shop in 2015, and are currently working on "game-changing" projects in the diamonds and tourism sectors.
READ: The Talented Duo Behind Celebrated Design Practice Industrial Facility
"Some of the greatest creative work ever — music, film, design — comes from partnerships of some kind," says Lloyd. "The ability to work off each other is the key to creating something that is more than the sum of its parts." Although they admit that finding a balance can be a challenge, "we share the same belief that great design happens when you have the perfect amalgamation of art and commerce, hearts and minds," says Shabnam. "That's the greatest benefit."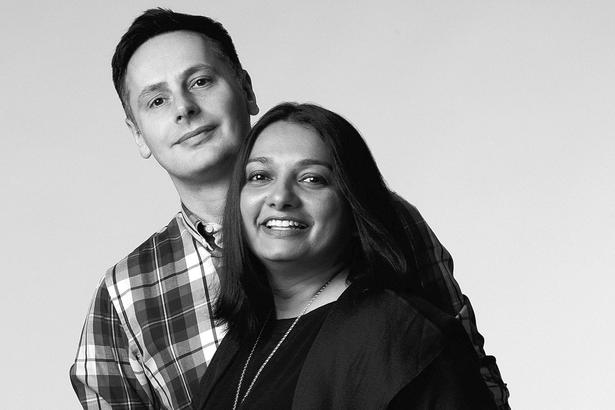 LLOYD and SHABNAM NOMINATE:
Anushka Harrison
Graphic Designer
Anushka Harrison attributes the success of her multi-Gold Pin-winning work to one thing: being happy.
"I'm quite warm and have a bubbly, happy personality," she says. "I like my work not to be super-serious or stern, but approachable and not intimidating." That ability to create work with an emotional appeal is also why Shabnam and Lloyd nominated her as one to watch. "Anushka is willing to take bold steps forward in an industry where sameness is often expected. Her intelligence and understanding of real emotional connections allows her to create work that warms the heart and challenges the imagination," says Shabnam.
READ: Favourite Things: Georgia Perry, Illustrator & Graphic Artist
Starting out at Saatchi & Saatchi Design Worldwide, Anushka has now landed at Richards Partners, where she's done her favourite piece of work to date — a book for sustainable timber company Abodo. "It was a really beautiful piece of work, and something different for me. Bringing a brand to life like that is really exciting."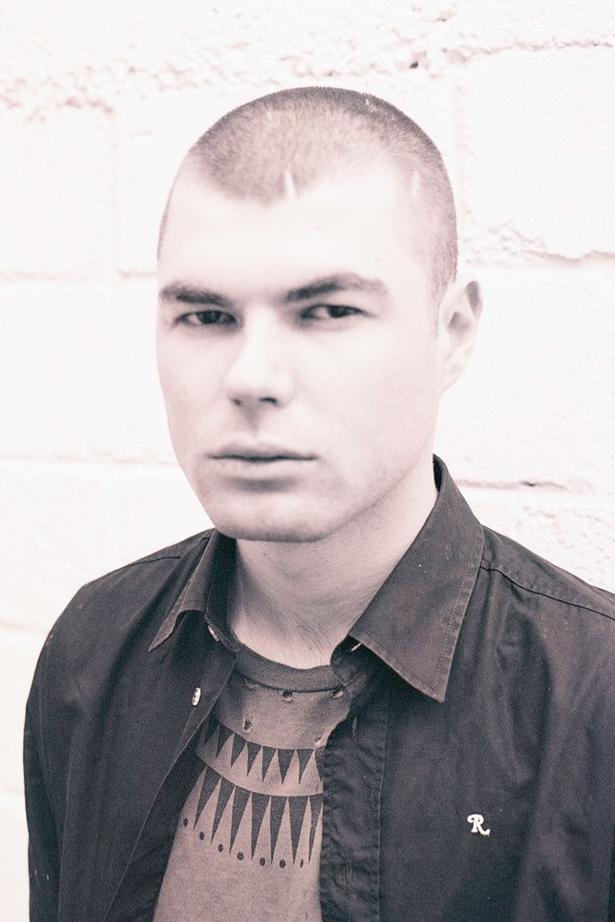 RUFUS KNIGHT
Spatial designer
Rufus Knight scrapes in at the bottom end of the generation of designers who 'came of age' in the last two decades.
But his work has already commanded so much attention (it's used as a point of reference for project briefs for other designers) that it would be remiss to leave him out. After working at architecture office Fearon Hay, followed by a stint overseas in the office of Belgian architect Vincent van Duysen, Rufus returned home and made an "intuitive" decision to set up his own practice, Knight Associates.
READ: Inside Aesop's New Wellington Flagship Store
His early projects were fashion and design stores — Lonely, Kowtow, Curio Noir — so it was a bold move for the developers of The International, an apartment development on Princes St, to commission him for its interiors. Recently completed projects range from a pop-up space for Resident in New York, a furniture showroom for Douglas & Bec in Melbourne, and the Aesop store in Wellington. Fashion, art and music are key influences for him — "I remember being very taken by the American canon of Judd, Serra, Heizer, O'Keeffe and realising, although it was classified as art, the works had a kind of interior dimension" — as is the New Zealand landscape.
"I guess I buy into the Romantic ideology of the landscape being deeply sublime and a fount of inspiration. I have some ideas of how I will translate this into my work, but it takes a lot of looking before you can be confident."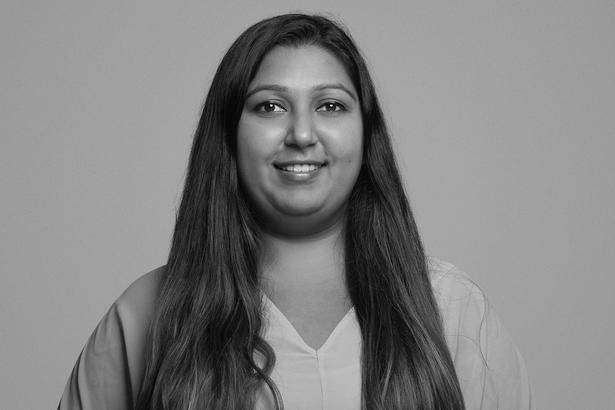 RUFUS NOMINATES:
Taylor Burn
Industrial designer
At just 22 years of age, Picton-born Taylor Burn is "evidence that the 'tyranny of distance' is not an obstacle for New Zealand creatives," according to Rufus Knight.
"His work is critical, referential, and vital while his career trajectory is the result of considered risk-taking and perseverance. Taylor's practice demonstrates, to me, that design-thinking in this country has evolved; our isolation gives us insight and we're now demonstrating this to the world." As design assistant to Virgil Abloh — recently appointed men's creative director of Louis Vuitton, and founder of luxury streetwear label Off-White — Taylor says he works on "everything from furniture design (the main project being Virgil's collaboration with IKEA) and retail store design to runway design. On top of that, he makes his own furniture and prints and sells T-shirts as Taylor Burn Studio.
READ: The Craze Surrounding Off-White Designer, Virgil Abloh
Less "slashie" and more polymath, Taylor's upcoming multi-disciplinary work ranges from an album cover and concert stage design to multiple art/furniture shows, including his own solo show. Given that he was just finishing up at AUT this time two years, ago, nothing seems impossible as his next step.
Share this:
More At Home / Architecture