Newmarket's best design stores
When it comes to sourcing fabulous finds for your interiors, Newmarket has much to offer. Rebecca Barry Hill explores.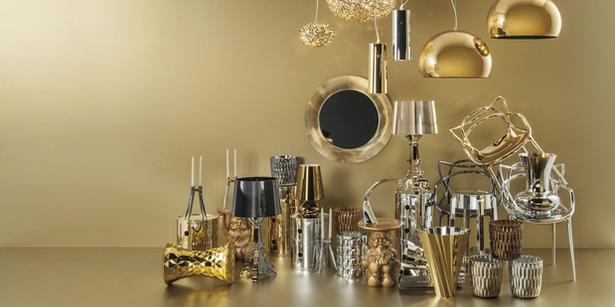 Friday Aug. 1, 2014
1. Kartell, 35 Teed St
Plastic gets a bad rap but Italian-based contemporary furniture company Kartell has been making iconic, elegant plastic pieces since 1948. Philippe Starck, Patricia Urquiola and Ferruccio Laviani have all designed for the brand. Each year, Newmarket store owner Michelle Backhouse heads to Milan to check out Kartell's latest designs. This year, she also attended a private dinner party at the company's Italian director's home.
New additions to the Newmarket store include the "precious" metallic finishing on chairs, trays, lights, vases, sparkle stool and a new collection of shoes.

2. Indie Home Collective, 51 Nuffield St
Stepping into this minimal, whitewashed space is as enticing as browsing its wares, a selection of new and vintage furniture, and customised pieces designed by interior stylist Claudia Kozub (who owns the store with partner Neel Giri).
They also stock Bedouin Societe linen and Ay Illuminate lights, plus jewellery and indoor plants. New additions include their organic L:A Bruket liquid soaps and hand creams from Sweden, and they're expanding their selection of New Zealand-made sofas, with the sleek, modern Oslo.

3. Household Linens, 13-15b Teed St
Clean lines and timeless designs are what you'll find at this established bed linen and accessories company, run by Avis Nelson and her daughter Jacqueline. "We believe in buying beautiful quality, caring for it well, and enjoying it for a long time," says Jacqueline. "We love it when our customers return after having our bed linen for 10 years or longer to replace it with the same thing." Throws and cushions, and bold autumn colours in Egyptian cotton beach towels are new in-store.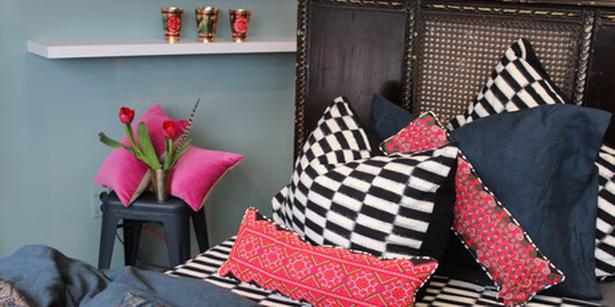 4. Madder and Rouge, 25 Teed St
"We have a French, Moroccan, Indian thing going on. We're all about texture and colour," says Erin O'Malley, who co-owns this colourful homewares store with Darran Mangelsdorf. Since 2001, the pair have travelled the globe for beautiful pieces. Their favourite new item? Khadi bedcovers made from handspun cotton, in indigo, ink and ochre.

5. Wallace Cotton, 3 Teed St
It's tempting to pull on a Wallace Cotton kaftan and snuggle up on a velvet bedspread in this designer linens store, one of four in Auckland (the fifth is in Wellington). Paula Wallace started the business after designing a duvet cover for a friend's birthday, and has since expanded to include sheets, quilts and bedding, women's sleepwear, resortwear, kitchen and bathroom linen, homewares and gift items. The spring range features floral prints, inky blues, textured whites and bold graphics.

6. Allium Interiors, 11 Teed St
This design store and interiors consultancy launched when British designer Tricia Guild, of the Designers' Guild, approached owners Suzanne Barber and Jo Burrell about supplying the guild collections. They also specialise in beautiful fabrics, wallpapers, furniture, homewares and gifts.
"Tricia Guild helped colour our thinking. We admired her courageous use of colour and flair," says Suzanne, whose favourite current item is the new range from Romo Black Edition by Jessica Zoob.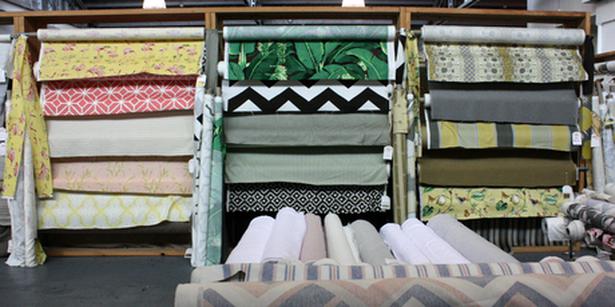 7. Martha's Furnishing Fabrics, 12 Melrose St
This large fabrics supplier also boasts its own Little & Friday cafe so, once you've finished browsing their eye-catching prints and natural linens, you can stay for a cuppa. Jo and Roger Wall travel the world sourcing fabrics direct from the mills in the US, Europe and Hong Kong, for use in curtains, upholstery, cushions, throws and table cloths.
"The beiges and browns that were once around are being usurped by more vibrancy," says Jo. "Neutrals can be accented with stronger blacks and whites, and deeper colours." Martha's has new fabric arriving in store every six to eight weeks.

8. Alcamo Interiors, 30 Broadway
Alistair Cammell's interiors consultancy also sells an elegant mix of European furniture and homewares, including one-off wood-framed mirrors, copper side tables and a wooden chair so lovely it had to be bought. That was after resident interior designer Viv Cairns insisted I take it home on appro, to make sure it looked right. The store also sells fabrics, cushions and accessories and offers a re-upholstery service.
"We're quite a 'woody' country and our homes reflect that so we tend to bring in items attuned to the lifestyle," she says.

9. Harrowset Hall, 7/21 Nuffield St
If you're looking for a luxurious bedroom, this is the place. Ingrid Memelink sources a wide range of bedding and design products from all over the world: hand-stitched quilts, velvet comforters, cushions, high quality sheets, duvet inners, goose-down pillows and plush towels.
"This is the season of texture," she says, pointing out the store's range of Bianca Lorenne velvet comforters in black, mustard and teal. Also new: durable pure linen in duvet covers, sheets and stitched coverlets.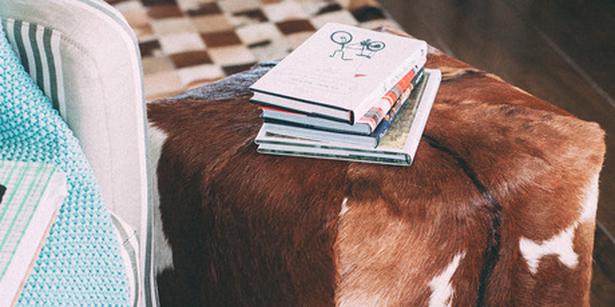 10. Redcurrent, 22 Morrow St
Hawkes Bay mother and daughter duo Audrey McHardy and Rebecca Kain started Redcurrent in an old shed, and now have 12 stores. Their 15th birthday is next month, and they're celebrating by giving gifts with purchase and making over their stores. Check out their stunning new checked rugs, handcrafted using a patchwork of cowhide squares, or read Kain's book Faded Glamour.

11. Bolt of Cloth, 2 Osborne St
Suzannah Tonascia started this Christchurch-based brand in 2009 after struggling to find home furnishings outside the traditional English or French look.
"There's nothing 'cottagey' about our stores," says Tonascia, who loves bold, colourful fabrics and contemporary homewares. The store also does made-to-order lampshades, cushions, curtains, blinds and squabs.
Bolt of Cloth has Marimekko from Finland, Alexander Henry from the US, Echino from Japan and Spira from Sweden, plus Downunder designers such as Ingrid Anderson, Ink & Spindle and Florence Broadhurst.

12. Homage, 1 Morgan St
Hidden off the beaten track, this design gem is bursting with quirky pieces. Kent Hemingway started Homage seven years ago, importing original designs from the US, Europe and South Africa.
"Our intention is to make good design affordable and attainable and to help people understand more about the pieces they purchase," he says. "Each chair we sell has its own story."
Their latest finds include a collection of reproduced wooden toys from the 50s, spunky Tretchikoff cushions and accessories, and their New Zealand-made Hollywood sofa, which can be made in any size or fabric in about three weeks.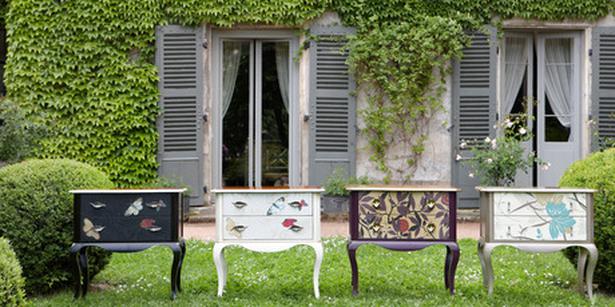 13. Domo Classical, 139 Carlton Gore Rd
Karen Robertson left the corporate world 20 years ago to indulge her passion for furniture. With the acquisition of the Dedon brand and a friendship with Grange Australia, Domo was founded in Australia and New Zealand, albeit operated independently. Domo Classical specialises in high-end, classical European designs whereas Domo in Parnell concentrates on contemporary furniture. The Newmarket showroom, which opened two years ago, has Marchetti from Italy, Grange from France and Duresta from England.
Robertson is loving the new Exceptions Commodes range of "quirky little drawers" from Grange.

14. Studio Italia, 96E Carlton Gore Rd
The furniture, kitchenware and wardrobes at this high-end store aren't the only Italians on site. After many years working within the Auckland design industry, Italian Valeria Carbonaro-Laws joined Kevin Stephenson as owner in 2004. Studio Italia features brands such as Flexform, Varenna and Poliform.
"One of my favourites is Antonio Citterio, who produces most of the Flexform collection," says Carbonaro-Laws. "His designs are elegant and timeless. I also love Jean Marie Massaud whose touch is more organic and cool."

15. My Flatpack, 5B, 110 Carlton Gore Rd (entrance from Clayton St)
If you've lived in Europe no doubt you'll occasionally pine for a spot of Ikea shopping. Thanks to Myflatpack, it's easy. The company, which specialises in Ikea products, began four years ago when a Kiwi lad was trying to buy a kitchen unit from the store in Sydney. Fed up with the time and effort it took to get his goods across the ditch, Myflatpack was born, online only at first, the Newmarket store opening three years ago. Manager Frosini Konidaris is particularly enamoured with the new Stora loft bed.
"It defies the challenges of living in a small space by creating a stylish solution," he says.
Share this:
More At Home / Trends & Shopping