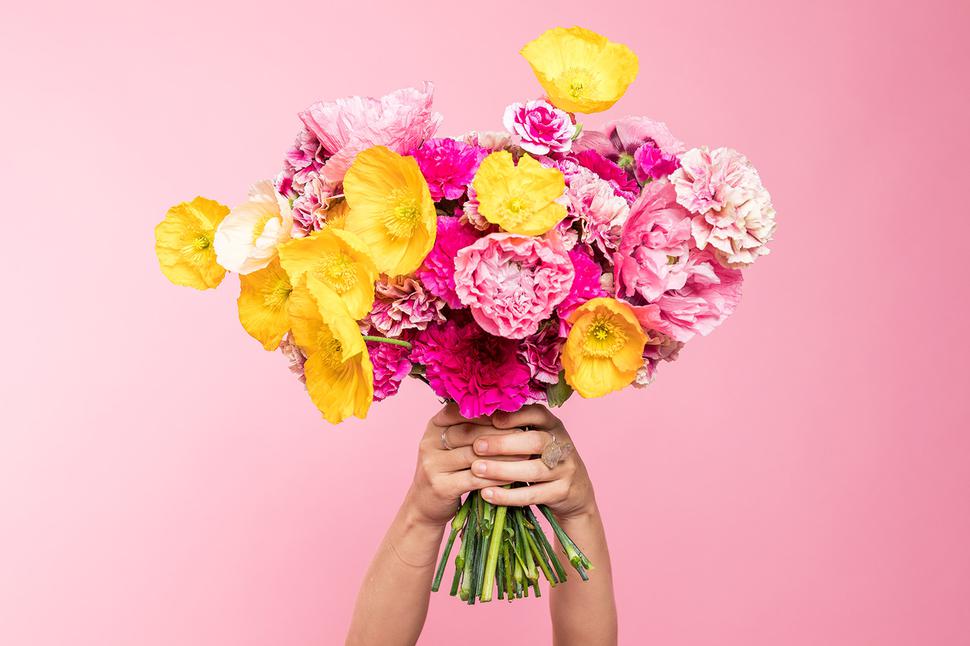 How To Keep A Bouquet Looking Its Best
Tips for creating and maintaining a vibrant floral arrangement
Tuesday Nov. 21, 2017
Whether you are entertaining at home, or having a picnic at the beach, you can add vibrant colours and textures to a social gathering with a plethora of locally-grown flowers.
Yesterday marked the start of New Zealand Flowers Week — a time for celebrating the locality and prime floriculture offerings, in which New Zealand offers with just the right sunshine and dashes of water. The event dedicates itself to beautifying everything it touches, enchanting old and young alike, with the dizzying sights and smells of flora.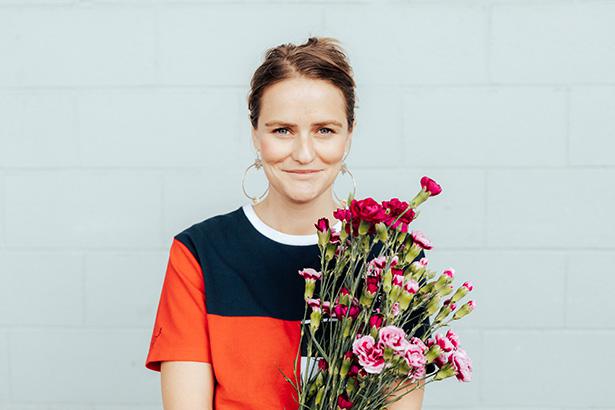 Auckland-based floral stylist Lucy Houghton of Lu Diamond Flowers is a fan of the humble carnation. Often underrated as a 'modern' flower, they are still considered by many as old floral fashion. The carnation is, however, experiencing a revival, as people learn to appreciate its simple beauty and hardiness as a flower for the bouquet.
Lucy shares her top tips and tricks for keeping her flower of choice in constant blush.
TIPS FOR YOUR FLORAL BOUQUET
1. A mixed vase of brightly coloured carnations creates a modern, vibrant feel to any room. Choose a similar coloured vase to create a block-coloured feature in an area of your house that needs a bit of life.
2. If you're after a chicer look go for a large bunch of white carnations, mixed with greenery in a simple glass vase. If you have a few extra stems then place a single stem in a mini vase or jar. This is a dreamy way to add a modern subtle touch.
3. When purchasing flowers, always remove all plastic and paper, re-cut stems on an angle and place into warm water. If the flowers have excess greenery, make sure to remove the leaves from each stem – this will help the water in your vase stay clean and fresh. Refresh vases every two days. And always re-cut stems to ensure a healthy water entry into the stems, this is key to make flowers last longer.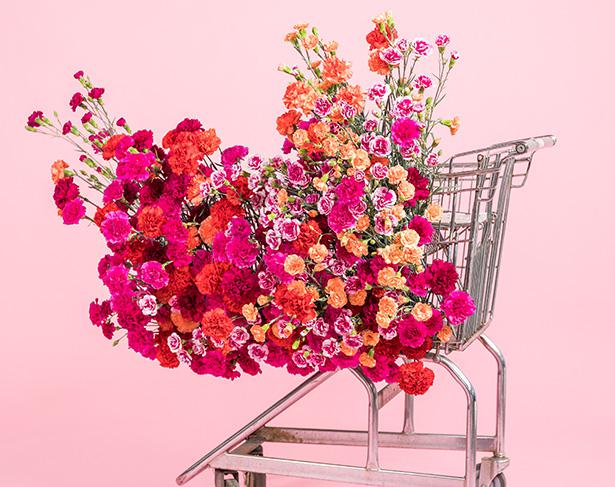 4. Keeping flowers in a cool area, out of direct sunlight and drafts will keep your flowers happy. Carnations do need a few days to open and show off their lush petals heads. If you want them for a particular date, purchase the flowers a few days ahead. If unsure, always ask your florist how fresh they are.
5. Carnations have very little prep time and an impressive vase life, which makes them a good floral choice for a crafty DIY gift. They can be easily wired onto a headband or added to a wreath or garland. You could even have a few cut sprigs neatly placed on top of a wrapped gift, secured with twine, for a pretty and thoughtful finishing touch.
Share this:
More At Home / Features & Profiles