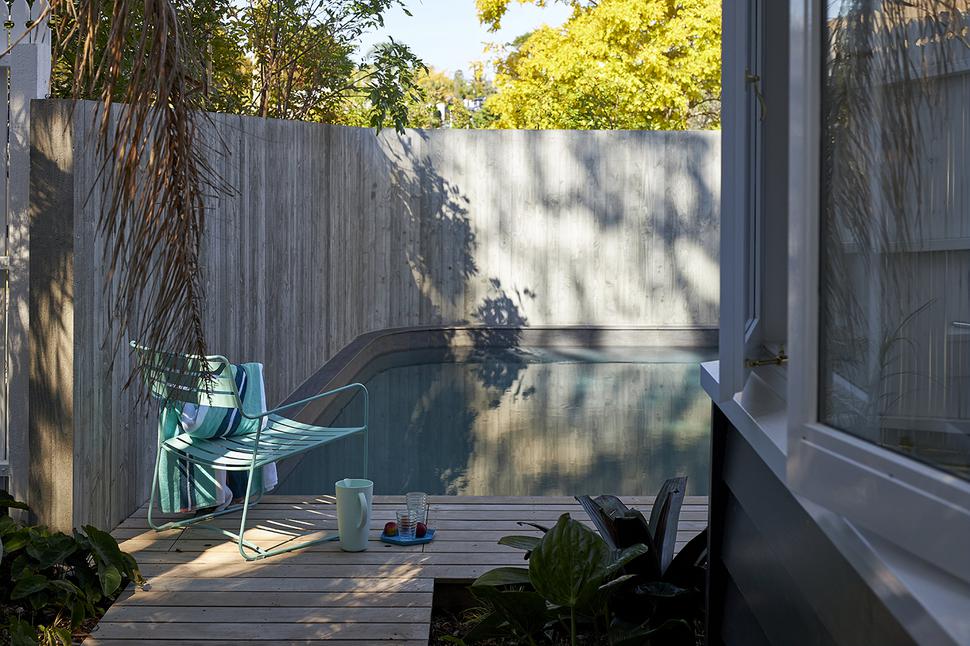 Outdoor Oasis: A Courtyard Renovation Has Turned This Westmere Home Into A Lush Sanctuary
A hot tub completes this private tropical haven on the city fringe
Tuesday Feb. 1, 2022
Location: Westmere, Auckland
Project team: Kate Rogan and Eva Nash from Rogan Nash Architects, with soft landscaping by Mel Robinson, built by Shanan Millar.
The original site: A classic city-fringe site. Previously the sundrenched site was under-utilised and not well connected to the house.
The clients: A professional couple wanting to maximise the unused area of their garden.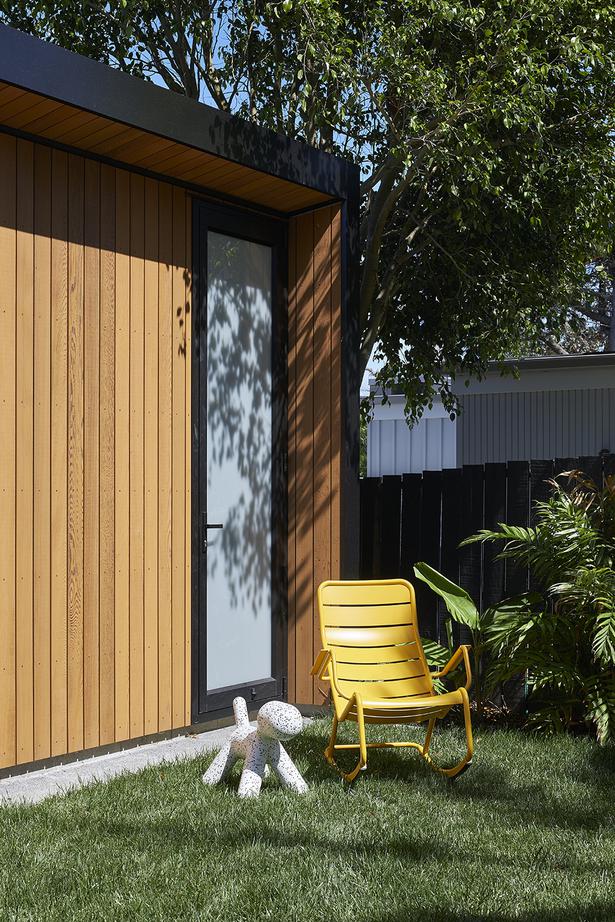 The brief: To create a private outdoor area, making better use of the garden and working with the existing corner site.
The solution: To overcome these challenges and to make it private, Rogan Nash Architects converted the area into a courtyard oasis with a pool enclosed in an in-situ concrete wall that runs along the boundary and connects to the new garage. The curved side of the concrete wall pulls you around the corner of the streetface into the garage.
READ: A New Brighton Home Receives A Sumptuous Poolside Makeover
The garden now sits perfectly alongside the house, providing lovely outdoor living. A series of stepping stones lead up to a hot tub at the other end of this tropical haven. A cool, updated garage works as a flexi space, offering useful extra living and storage.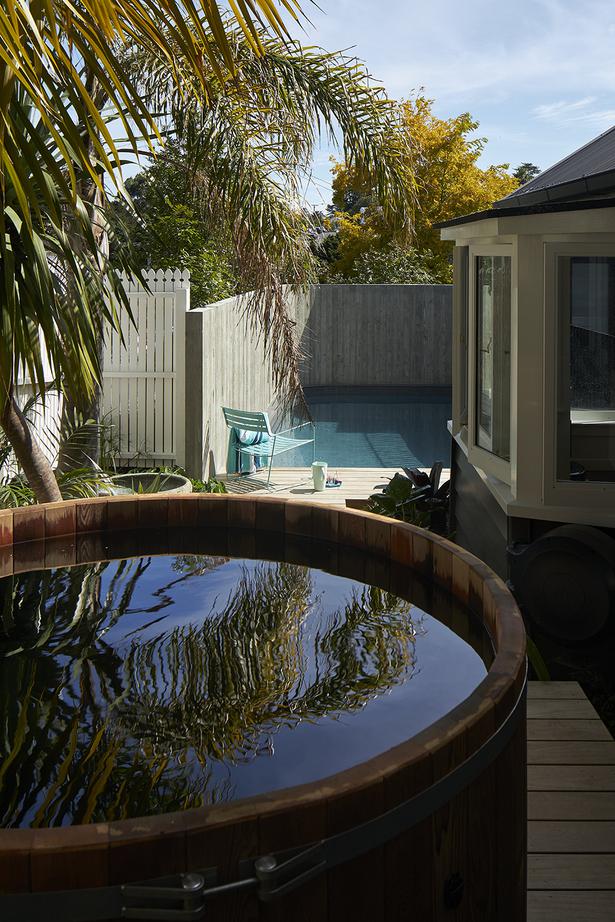 The materials: The garage and pool materials consist of in-situ concrete and cedar and were selected to contrast with the traditional materials of the original house. Native titoki trees were added to the street facade.
The finished project: The project makes better use of a compact inner-city site on the street face with the addition of a garage and swimming pool.
Share this: