Favourite Things: Paul and Wendy of Nannestad & Sons
Local creatives Paul and Wendy of Nannestad & Sons clue us in on the pieces that make their house a home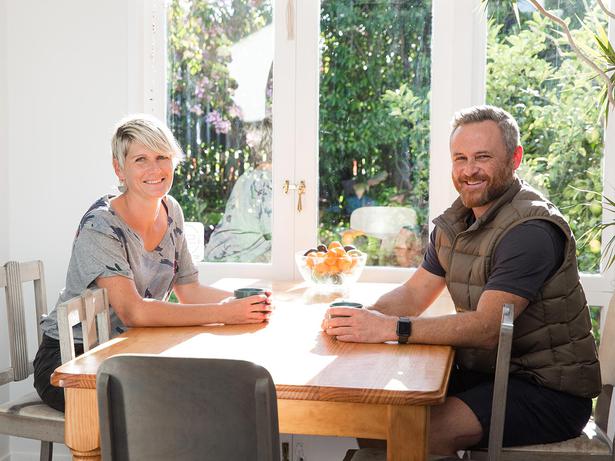 Thursday July 13, 2017
Nannestad & Sons started as a way to add purpose to the arts and crafts Wendy and Paul Nannestad dabbled in during their down time.
As a designer, Wendy enjoyed the accidental discoveries that came from playing with random materials and forms, while Paul — with a background as a cabinet maker specialising in superyacht interiors and high-end fit-outs — saw it as the perfect chance to try new techniques and buy more tools.
The resulting range of items, from serving boards to woven doormats, (available via stockists nationwide, at Nannestadandsons.com, and sometimes at the General Collective markets) are imbued with their love for minimalistic designs that are as beautiful as they are practical. The Nannestad home is much the same.
READ: Interior Designer Alice Sharp's Home
Boasting a vintage vibe and handmade touch, it's plain to see that the pair value integrity in both materials and construction, choosing to surround themselves with items that serve either a functional, good-looking or sentimental purpose.
Inspired by the bold playfulness found in modern Dutch interiors, the use of colour and addition of unexpected elements are alive and well here.
With a penchant for architecture and interiors that dare to be different, play on the emotions and respond to the lives lived within its walls, the design duo have recently embarked on the journey to add a "much-needed extension" to their quirky 1970s, 80sqm home, with much of the current dialogue calling for ways to create a space that not only captures their gorgeous view over Ambury Farm at Mangere Bridge, holding fast to a daring sense of play, while remaining respectful to the existing house.
FAVOURITE THINGS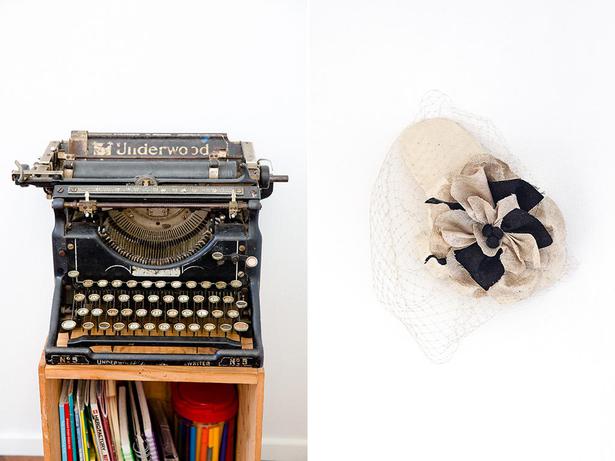 Underwood Typewriter No. 5; wedding fascinator. Pictures / Babiche Martens
1. Underwood Typewriter No. 5
Wendy: The first 'antique' I saved up for and purchased at 16. I love the craftsmanship, its visible workings and the strong graphic elements of its keys. Its tactile clickety clack and animated presence has made it the most enduring toy in the house.
2. Wedding fascinator
Wendy: Made by my good friend for our wedding out of fabric from my dress and Paul's suit, it added a touch of vintage glamour to our 'handmade' wedding and now serves as a beautiful reminder of that special day.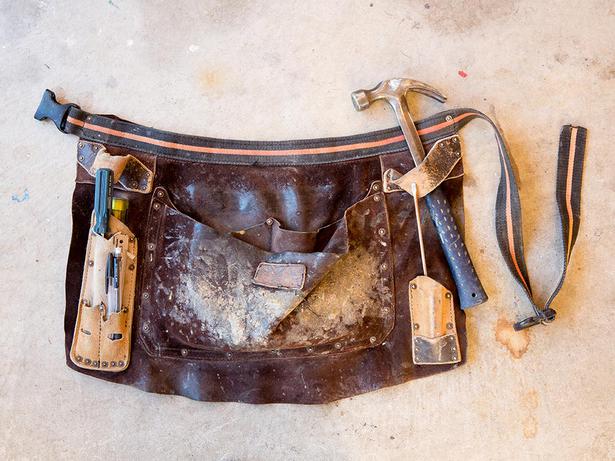 3. Tool belt
Paul: I was given this by my mum when I first started my apprenticeship in 1996 and it has been with me throughout my career both here and abroad. It's become so much a part of me, I feel naked when working without it.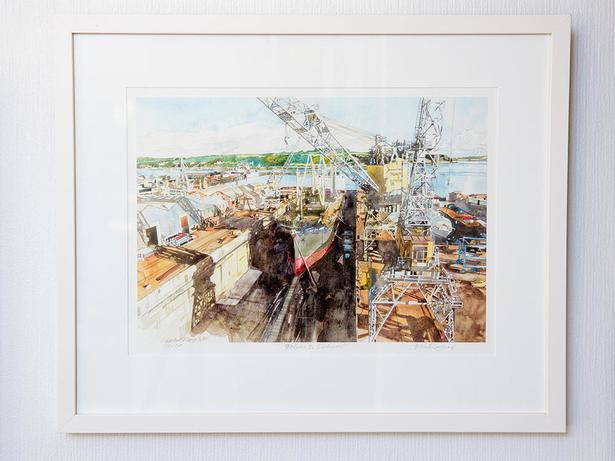 4. Falmouth Docks print by John Raynes
Paul: When Zach (our middle son) was two weeks old, an opportunity came up to work in Cornwall in the UK for a year. Everyone thought we were mad when we up and left with a new baby and a preschooler but it was an amazing experience that we will never forget. The dockyards were very much a part of our everyday landscape.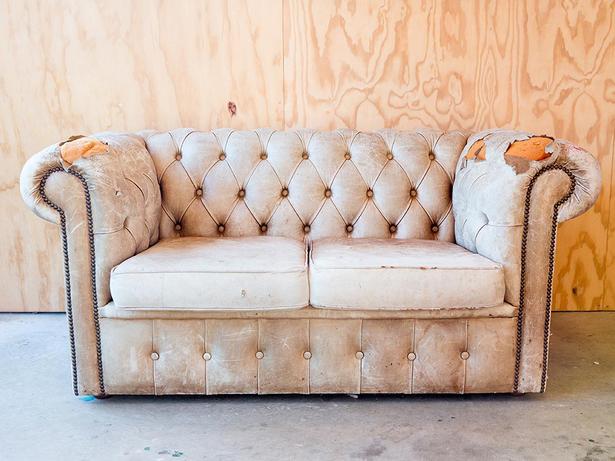 5. Chesterfield sofa
Both: The only piece of furniture that made the cut when moving from our previous home. Bought for a steal on Trade Me, it has aged well, serving both as a trampoline and hut over the years. Its compact form creates instant intimacy.
Share this: