Favourite Things: Radio host Sarah Gandy
Radio host Sarah Gandy knows a thing or two about a good tune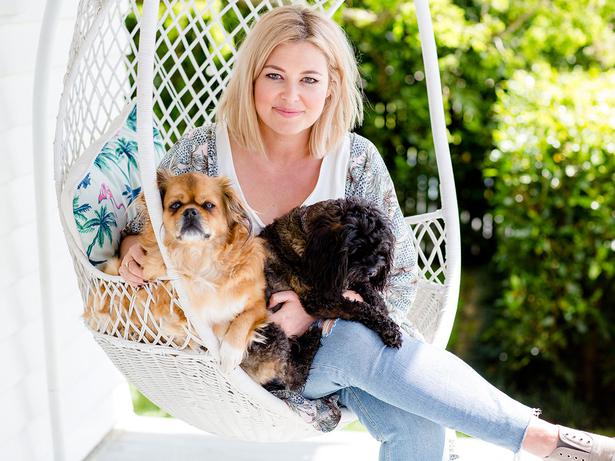 Sunday Jan. 22, 2017
As morning host on radio station The Hits and entertainment reporter for Breakfast on TVNZ 1, Sarah Gandy knows a thing or two about a good tune — so it's no wonder a record player is among her most treasured items.
Sarah studied for her Bachelor of Broadcast Communications in radio at the New Zealand Broadcasting School in Christchurch. "I'm a talker so it worked out well," she says. Come February, she'll be part of The Hits' new Auckland breakfast show, joined by Sam Wallace and Toni Street.
Sarah's favourite spot in the home she shares with her film editor husband Luke Haigh is their bedroom, backing on to a garden filled with birdlife. "It's funny, I used to like the idea of things and clutter.
I was quite obsessed with The Selby books for a while, which are so famously filled with quirky homes packed with odd and exciting objects. That's changed now, I still like odd and quirky objects, but when it comes to design, clean, minimal but homely is definitely where I'm at."
Alongside her media pursuits, Sarah is also a keen reader, avid supporter of the Women's Collective and self-confessed "dog lady". She is pictured here with Pico and Poppy.
MY FAVOURITE THINGS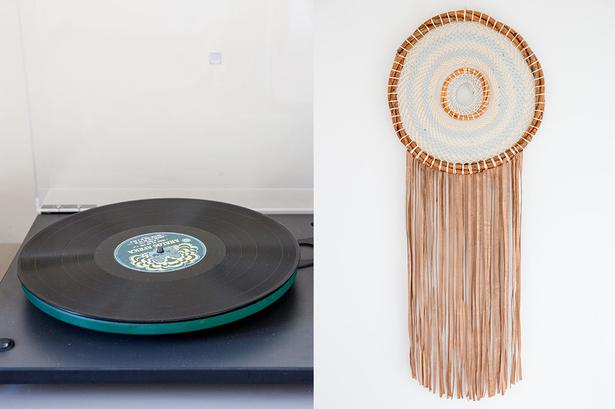 1. Record player
I love music (my jobs are a bit of a giveaway on that front) — but there's something quite fantastic about stepping away from your iTunes library for a moment and really actively choosing what you're listening to. It's a really social way of enjoying music — plus it gives my family a never-ending pot of Christmas present options — vinyl for days!
2. Dream Catcher from Tulum
Last year I saved my pennies, quit my job and went to Mexico for five weeks. It was pretty scary, but luckily worked out for the best. I bought this dreamcatcher back from the beach town of Tulum. It's a nice reminder of all those thoughts that run through your brain when you're unemployed, in the middle of nowhere and hoping for the best.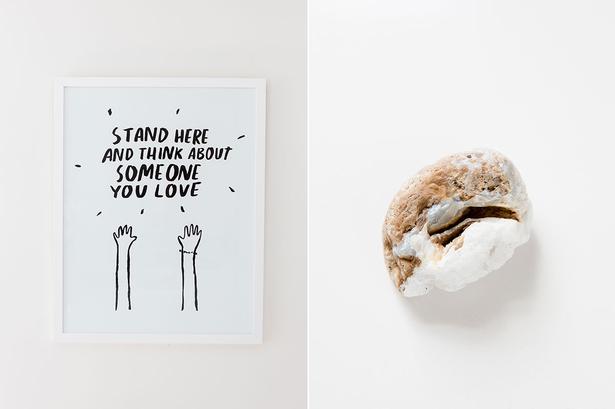 3. Dallas Clayton art work
We first saw a version of this in Silver Lake, Los Angeles — it was some street art near the main shops there. I loved it and eventually discovered it was by an artist called Dallas Clayton. We used the words as a sign at our wedding, and bought this art from Dallas to live in our home. His attitude towards life is something wonderful and a little unique — a great follow on Instagram too (@dallasclayton).
4. Stone from the beach from our wedding
Luke and I were married just south of Cloudy Bay in Marlborough. Jade, my brides-man, found this rock on the coast next to the house and brought it back as a keepsake. It sits on the island between our kitchen and lounge as a daily reminder of five of the most special days of my life.
5. Swinging chair
Like many special places, this is both a place of solitude and a place of great conversation. The chair sits on our porch overlooking a reserve next to our house, the pavement beyond and gets the end-of-day sun. I love sitting here (sometimes with a drink in hand), watching the world go by, the birds fly past and the sun set. It's also a great place for a drink and a chat.
Share this:
More At Home / Features & Profiles