Resident Joins The Creative Forces In New York
New Zealand's first truly international designer furniture brand is creating an experiential retail destination for New York Design Week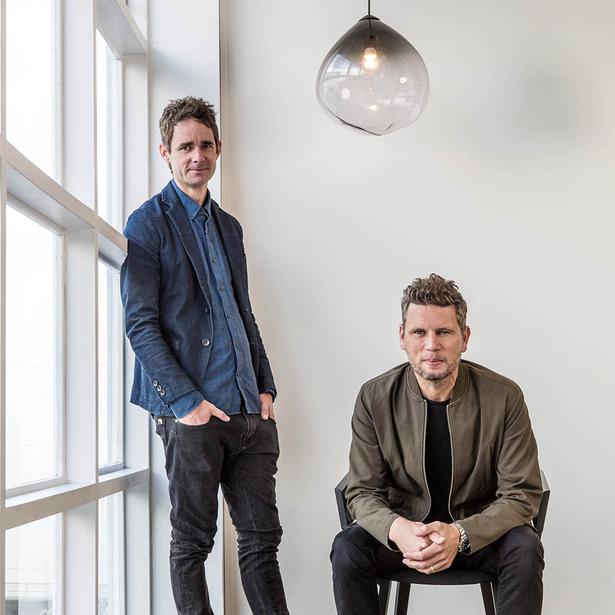 Sunday April 29, 2018
In the 'growing up' of a country, the emergence of brands that succeed on an international scale is cause for celebration.
And while New Zealand has produced a number of outstanding independent furniture and lighting designers who've had international success, Auckland-based Resident, established in 2011 by Simon James and Scott Bridgens, is our first company that can claim to be a truly international designer furniture and lighting brand.
With bases in Auckland, London and Los Angeles, Resident is a young company but it follows in the footsteps of the European and American design giants in producing designs not only created by their in-house team, but also commissioned from independent designers from here and around the world.
Simon, who founded his own eponymous furniture brand in 2001, leads the in-house team, and collaborates with Scott to curate the list of external designers they work with.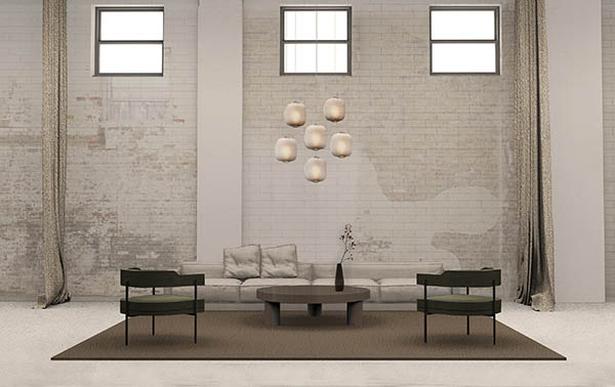 Right now, the fellow Kiwis on that list are the wildly talented multi-disciplinarian Jamie MClellan (currently head of design at Allbirds sneakers), architect Nat Cheshire, who led much of the Britomart precinct regeneration, Sydney-based furniture designer Cameron Foggo, London-based industrial designer Tim Rundle, who was recently the subject of an Elle Décor UK feature, and London-based architect Jason Whiteley, who has worked extensively with the Pritzker Prize-winning studio Herzog & de Meuron.
READ: The French Homeware Brand to Know About
The international names include the 2018 Wallpaper* Designer of the Year Philippe Malouin, Australian-born lighting specialist Flynn Talbot, and English designer Chris Martin, co-founder of the Stockholm brand Massproductions.
Between them, they've contributed a forward-thinking, technically sophisticated, luxuriously materialled collection of lights and furniture pieces that have won a number of local and international design awards.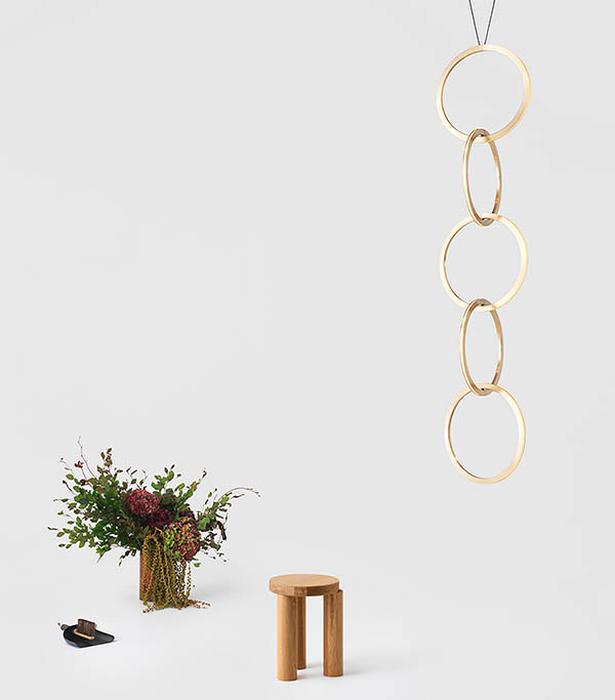 The Resident team are no strangers to international design shows — they've showcased their work at the Milan Furniture Fair, London Design Week and the International Contemporary Furniture Fair (ICFF) in New York multiple times. But this year is a turning point, says Scott.
Instead of showing for a few days in the constrained space on-site at ICFF, the brand has taken a 3000-square-foot off-site space in the fashionable district of Nolita, and will set up a full-scale "experiential retail destination" entitled Travelling Without Bags, for the entire month of May.
Over the month they'll hold several events, collaborate with other New Zealand brands, present their full collection to international clients arriving for New York Design Week, and showcase New Zealand food and wine.
A highlight event will be a designer talk that Nat Cheshire, Philippe Malouin and Jamie McClellan will fly in for from Auckland, London and San Francisco respectively.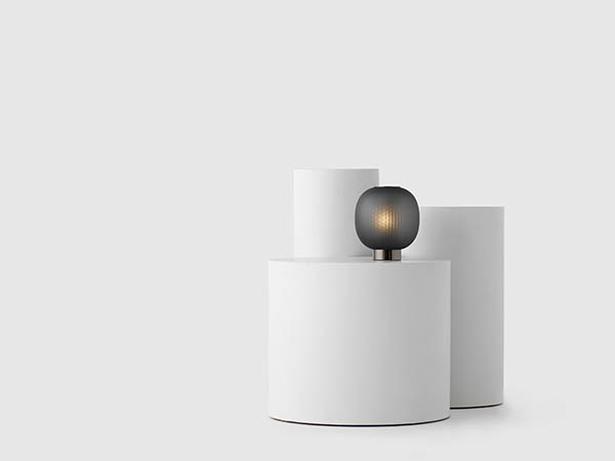 "This year we felt like we needed to do something different," says Scott. "We've had our eye on New York City for a while, and it's been a case of deciding where our focus lies. New York seems to be a major creative force in the furniture and lighting category at the moment. With any company there comes a time where you have to say, 'okay, we're going to head boldly in one direction'."
Resident has been part of the New York scene since they first showed there in 2012, and is part of a new wave in the designer lighting category.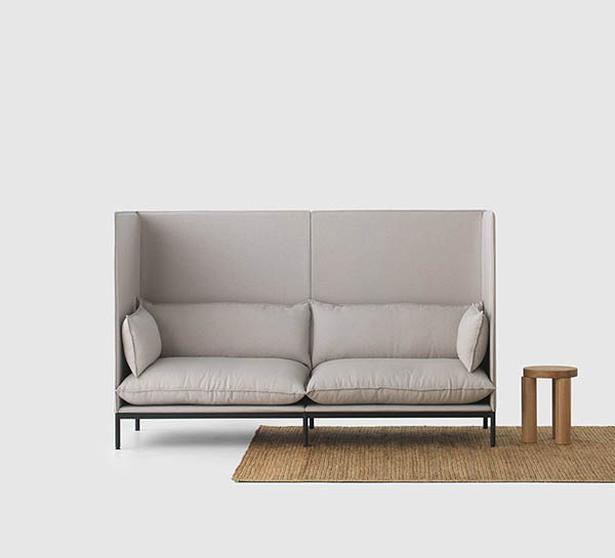 Carousel Sofa by Cameron Foggo. Picture / Supplied

"We've been at the forefront of the LED lighting boom there," says Scott.

"There are a few Brooklyn-based designers who've had a huge amount of success due to their ability to incorporate new, progressive low-energy lighting technology into decorative fixtures, which is exactly what we've also done with our geometric series."

READ: 3 Design Ideas To Update Your Home

As well as LED lighting, Resident's portfolio includes chairs, stools and tables, all with a consistent aesthetic of clean minimalism and luxurious materials. At their New York installation, they'll add two sofas to their line-up, making the brand "much more complete from a product-offering perspective", says Scott.

The full Resident collection will be presented across six home-styled zones in the installation, conceptualised by celebrated local interior designer Rufus Knight.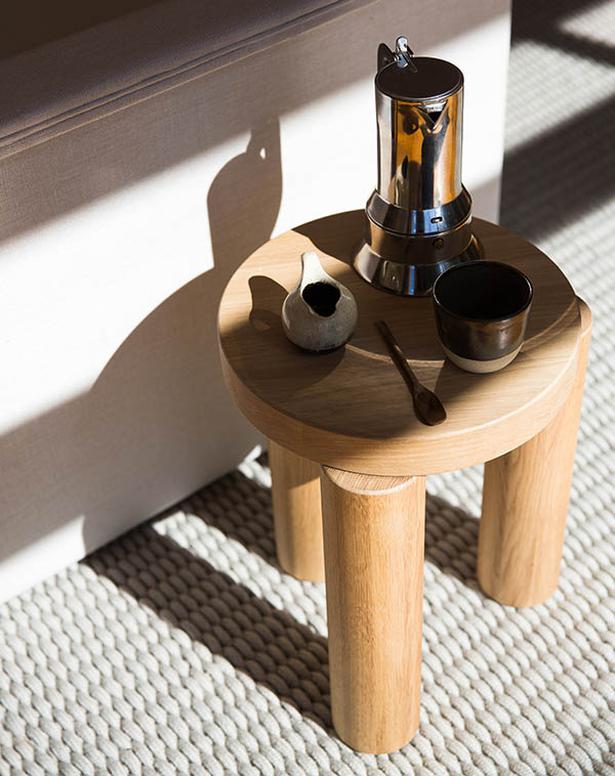 Offset Coffee Table by Philippe Malouin. Picture / Supplied

Many of the products have been designed to cross over easily from the home to the office, particularly in the rapidly growing creative tech industry. Resident has supplied lighting and furniture for office spaces at Google, Pinterest and Uber, and is driving expansion hard in this market.

"We've created products specifically for that kind of customer, and we've sought them out," says Scott, who honed his trade as operations manager for British design brand Tom Dixon. "I've been going up to the west coast once or twice a year for the last five years to foster these relationships."

READ: Best Boutique Stores To (Modestly) Update Your Home

Transferring the entire team to New York for a month is a big investment, admits Scott, but for a brand that's been growing exponentially through "extremely hard work, perseverance, and taking risks that sometimes work" and has even bigger dreams, it's a necessary step.

"Our intention has always been to create the most admired design company in the world," says Scott. "We still have a long way to go. We're on the fifth stair of a staircase that has 50 stairs. We just want to work with the best designers in the world. So, watch this space."

• Visit Resident.co.nz
Share this:
More At Home / Features & Profiles