Favourite Things: Rufus Knight, Interior Architect and Designer
Interior architect and designer Rufus Knight shares his favourite things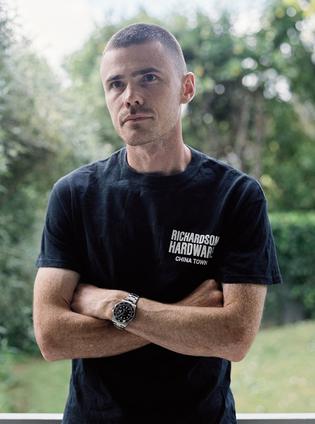 Opotiki-born, Rufus Knight spent most of his childhood in Ohakune before relocating to Hawkes Bay — these provincial towns influencing the way the interior architect and designer now approaches life. During his studies at Victoria University's schools of Architecture and Design, Rufus took a liking to artists whose work had an "interior dimension" such as Donald Judd, Richard Serra, Michael Heizer and Gordon Matta-Clark.
"Like most undergraduates, I was broadly interested in the creative disciplines — fashion, film, art, music, etc. — and saw more possibilities for exploring these interests through interiors than I did in industrial design or landscape architecture."
He worked for Auckland-based Fearon Hay Architects for almost six years, as well as on projects in Europe during this time — most recently with Vincent Van Duysen Architects in Antwerp. In January, Rufus took his own practice, Knight Associates, full time, with highlights including Lonely's Newmarket boutique and Ponsonby's Curio Noir.
MY FAVOURITE THINGS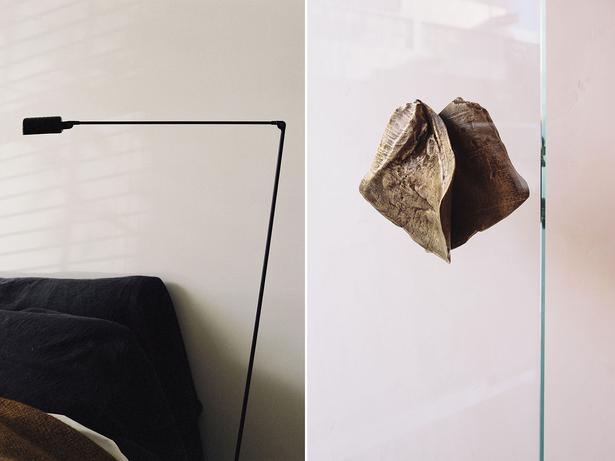 1. Lumina 'Daphine' lamp
Designed by Lumina founder Tommaso Cimini in 1975, the Daphine lamp has been synonymous with refined interiors for over four decades and its harmonic proportions of delicacy, technicality, and robustness have made it a design icon. I brought this floor lamp when I lived in Antwerp working with Vincent Van Duysen. This particular model features prolifically in Van Duysen's projects and daily use prompts fond memories of my time spent with my nose to the grindstone in Belgium.
2. Kate Newby bronze door handle
I started working with Lonely in 2014 when Lonely founders, Steve Ferguson and Helene Morris commissioned me to design their first flagship store in Ponsonby. Collaborating with a brand like Lonely is incredibly rewarding and, with the resulting accolades for that store, I owe much of my professional development to our working relationship. In 2016 we completed their third flagship which continues to explore female design histories. The Newmarket store incorporates the work of mid-century designers and pairs these with contemporary artists and makers. An example is this specially commissioned cast bronze door handle from New Zealand artist Kate Newby. For me, the handle is symbolic of Lonely's confidence and commitment to expression. As a designer it is important to appreciate how rare clients like this are. Special thanks to Monument Sculpture Foundry.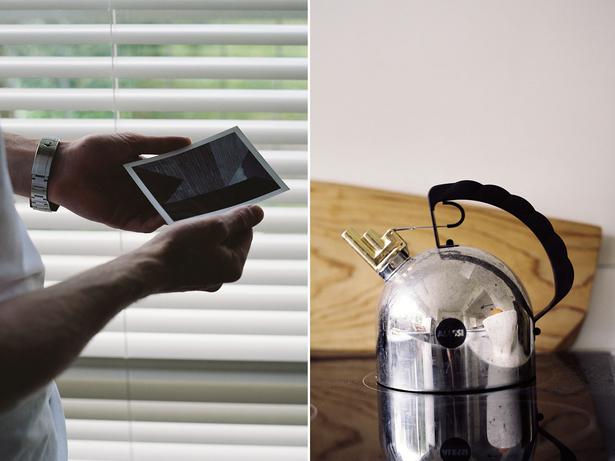 3. Helene Binet photograph
When I was living in Antwerp I had the privilege of working with renowned architectural photographer Helene Binet. I was overseeing the production of a forthcoming architectural monograph for Thames & Hudson for which Helene was the principal photographer. Over the course of a year, her, her assistants and I spent long days shooting analogue large-format images on her Alpa 4x5 camera — everywhere from metropolitan centres to remote parts of the Flemish countryside. Toward the end of our shooting schedule I let her know that I had made the decision to head back to New Zealand to start my own practice, the following day she gifted me a polaroid we had taken in Tielrode as a memento.
4. Alessi 9091 kettle
Designed by Richard Sapper in 1982, the 9091 was Alessi's first designer kettle which features two whistles — or coristi — tuned to the notes E and C so that a harmony is produced when water boils. Sapper was adamant the kettle would have more than just an aesthetic dimension — that it would express some kind of emotion. The 9091 is a nightmare to use but, despite its functional setbacks, it is held in many major museum collections due specifically to this poetic intent. I use it every day and it reminds me that a large part of design is failure, but it's more important to measure yourself in terms of significance than success.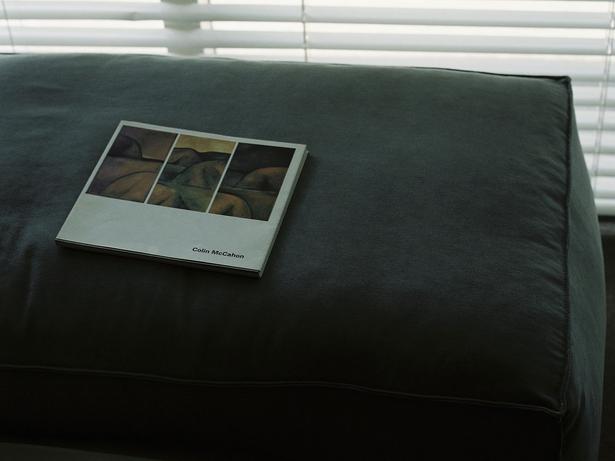 5. Colin McCahon A Survey exhibition programme, Auckland Art Gallery, 1972
McCahon is by far my biggest influence and the way he described our landscape visually, linguistically, and philosophically was infinitely profound. I brought this publication not long after I moved to Auckland and it's accompanied me on every overseas work stint, holiday or sabbatical since — sometimes never being removed from the suitcase. The exhibition catalogue is a personal symbol of place and my own transportable piece of the NZ psyche.
Share this:
More At Home / Features & Profiles