What's the Difference Between Europe and NZ Interior Design?
Best Design Awards winner and interior designer Rufus Knight explains what is inspiring him right now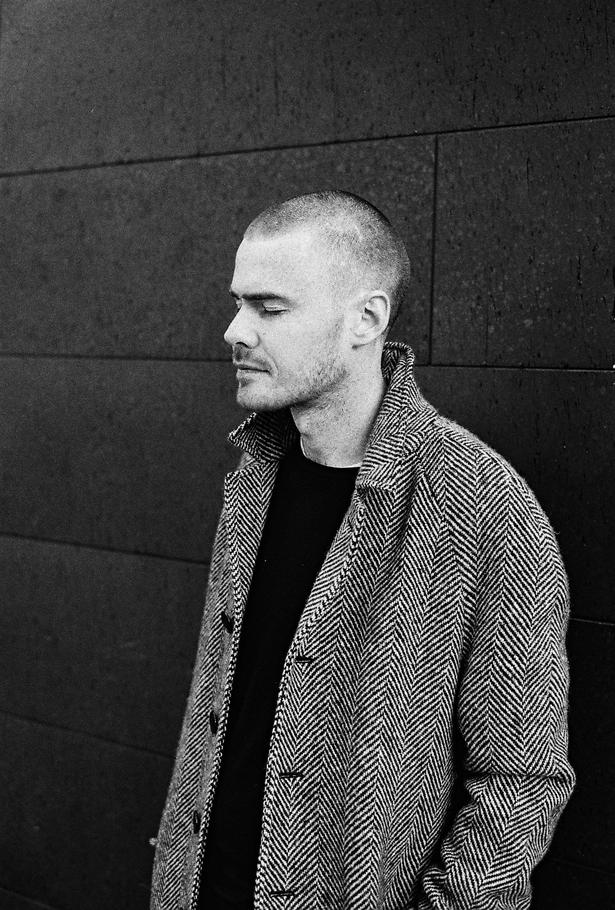 Friday Oct. 9, 2015
Almost a year ago, rising star Rufus Knight of Knight Associates finished his first solo interior design project, the Lonely store in Ponsonby. Tonight he was awarded the top award for his field at The Designers Institute of New Zealand, Best Design Awards (the annual showcase of excellence in graphic, spatial, product and interactive design), picking up a Purple Pin in the spatial discipline, the supreme award for that area. He also won two Gold Pins – for retail design and stand-out emerging designer.
The judging panel said the Lonely store he designed has a "superb, international quality fit out that would hold its own in any fashion district".
After finishing the store, Rufus relocated to Antwerp, Belgium to work for well-known contemporary architecture firm Vincent Van Duysen - and a lot has happened in the designer's world since.
On the phone from his new home in Europe, a few days before he is set to fly home to New Zealand for the awards (at this stage he has no idea he has won anything), he talks how in the last year he has worked on the Alexander Wang flagship store in London, the Madison Avenue showroom for Poliform and spent time working with architectural photographer Helene Binet shooting some of Van Duysen's most significant work.
He is also currently working between two time zones, working on a second Lonely store in Wellington set to open early November. He is also looking to move home at the end of 2015, having been asked to curate a secret project he can't share details on just yet.
He decided to move to Europe for greater opportunities in the interior design field. "In New Zealand everyone is building, whereas in Europe it's totally different – the opportunity to create a new building is not very common." The New Zealand model, he says, is different to that of Europe.
"It is more common for people to buy a plot of land to build on, but in Europe your first home is an apartment and you decorate it - so you don't really do so much the exterior."
He says many architects in Europe have been designing for 5-10 years before they do a new build and "designing interiors is a real industry.
"Whereas in New Zealand we tend to build a lot of glass houses - with glass walls because everyone wants to see the view, but no one really cares about what is going on in the inside – but I think it is changing."
The interior designer has a close relationship with Steve Ferguson from Lonely and Lonely Hearts - so when it comes to making design decisions, they often don't need to say anything. He says it's a strange combination that required a lot of testing the waters, especially when they first took him on for his first project.
"I was a bit younger, I hadn't had any experience on my own when they asked me to do it, but I have known Steve for years and there is so much trust there.
"Some of the things that are going into the (Wellington) store, I think other people would totally veto - there's a big purple velvet sofa going in. Steve said, 'are you serious about it?' And I said 'for sure!'. It's an amazing collaboration; they really understand and are forward with the way they think."
He says the new boutique will have a similar interior to Auckland, but altered slightly to reflect the capital city. "It's a bit cosier and warmer with natural tones. We have also worked with some New Zealand designers; there are a lot of crafty things going on in New Zealand at the moment."
Growing up in Ohakune, Rufus moved to the Hawke's Bay when the mountain erupted in '95. When he was younger he was always into films. "I've always wanted to do set design in a strange way and I think wasn't so interested in architecture - it wasn't as emotive as interiors. With interiors you can really keep a close curation of things and it's like setting and curating an environment, that is what really interests me."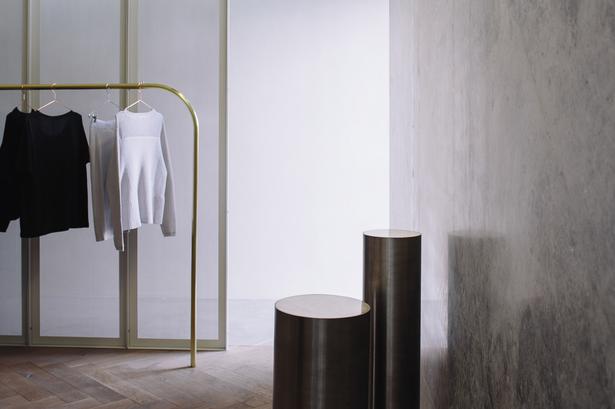 An average day looks like... 5am, wake up to answer New Zealand emails. 6am, social media. 6.30am, core strength routine. 7am, breakfast. 7.30am, shower. 8am, out the door to the office. 8pm, home. 8.30pm, dinner. 9pm, NZ work. 11pm, social media/skate videos. Midnight, sleep.
Grooming routine... Toothbrush. Hair clippers. Comme des Garcons Standard.
My personal style is... Select. Simple. Expensive.
Favourite bar: Realtime Ponsonby.
Favourite Restaurant: Ortolana.
Favourite Cafe: Were Bros.
In my spare time... Haven't got a lot of it, so I just try to run as much as much as possible to stay centered.
Architects that inspire me... This is always changing - I think that the most exciting thing about taking on new work is who or what you want to channel. Currently it's women in the Modernist canon - Charlotte Perriand, Georgia O'Keefe, Lina Bo Bardi - conscious, sensual, without the ego or didacticism of their male counterparts.
I listen to music like... My phone says Arthur Russell, DJ Sprinkles, and William Basinski. My You Tube history says Travis Scott, DJ Screw, and Drizzy. My Spotify account says Miles Davis, Erik Satie, Brian Eno. I don't know any more.
The best book I've read... Francis Pound's The Invention of New Zealand: Art and National Identity, 1930–1970
Favourite places to travel... Other than Ohakune in the winter and Mahia in the summer, I lived in Paris for a brief period in 2011 and it took a part of me - it's a city I feel connected to and a culture I enjoy participating in.
Share this: