A Look Inside Creative Spaces
Sally Coulthard's new book Studio gives readers a peek inside artists' studios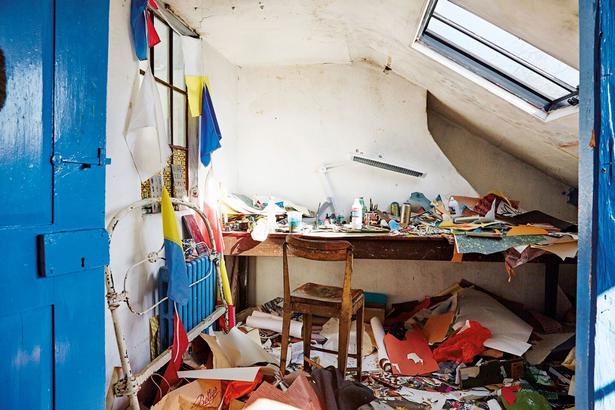 Sunday April 30, 2017
Sally Coulthard was inspired to write Studio by a barn on her North Yorkshire farm. It's not the studio she uses herself for her work as an interiors and garden designer and writer — she prefers an old bureau in her house — but one that she has rented out to an array of crafters and painters. For the past decade, she has watched as each new arrival reinvents the barn to suit their craft.
Some have come armed with tins of white emulsion, aiming to create the perfect backdrop to their bright illustrations. Others, with grand chandeliers and boudoir mirrors, have summoned a Parisian boutique to the North York Moors. The dimensions have never changed and yet the barn has been re-born time and time again according to the needs of its tenants. It was seeing her barn's flexibility that piqued Sally's interest in studio spaces.
"Anybody writing a book about interior design today is going to meet stiff competition from bloggers on Instagram, Pinterest and Tumblr," says Sally.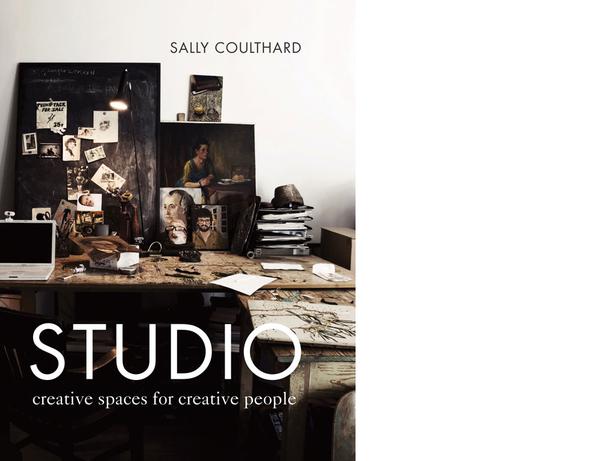 There is a legion of interior design aficionados online, blogging and pinning coolly composed photos of well-designed interiors every minute of the day. But Studio teems with compelling case studies. These spaces have not been arranged to harvest shares and "likes". Instead, they are honest, real-life workspaces that, until now, have been kept out of the public eye.
Creating the perfect studio space takes practice, as artist Lisa Congdon knows all too well. Lisa's brilliantly light garage conversion is her third studio and one that has been 12 years in the making. Working so much with colour, Lisa opts for crisp, white walls and furniture to instil a sense of calm. Her studio is in a detached garage divided into distinct zones, which she says is essential so that she is not "distracted by disorganisation". There are areas for writing, painting, illustration and shipping.
Lisa's studio is worlds apart from artist and illustrator Mark Hearld's dishevelled attic. Here, chaos reigns and inspiration lies strewn on a floor carpeted with clippings. Mark's studio is a tribute to spontaneity and creative freedom — though some might say it's just a mess.
Read: How Lucy Eglington Creates Beauty in Art
These examples are typical of those that appear in Studio, a book that really celebrates the personality and idiosyncrasy of creative people. Other standout spaces include painter Linda Felcey's shepherd's hut, designed and built by her husband following the birth of their children. It comes on wheels so it can be moved to different locations, ideal for her work as a landscape artist inspired by the British countryside and the South Downs.
One of the key reasons for writing this book, Sally explains, is to encourage readers to give their creativity the space it deserves. For her, creating a studio for your craft, however large or small, is the start of a healthy cycle. Acknowledgement that your work deserves its own space is the first step to taking it a little more seriously. With the right environment, creativity flourishes and the quality of the work changes. To this end, Studio provides readers with practical advice on setting up their own workspace regardless of room or budget.
From proper studio practice to seating arrangements and natural lighting, every element is considered and explained.
More importantly, it shows creative people that a studio space is not only beneficial for their work, it is also totally achievable.
— The Observer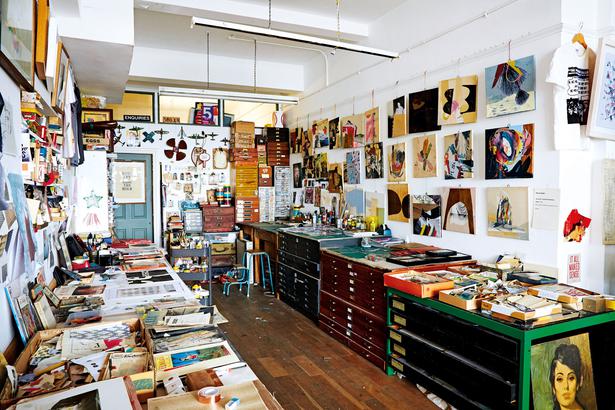 • Studio by Sally Coulthard ($55) is published by Jacqui Small and distributed in New Zealand by Allen & Unwin.
Be inspired by the good things in life. Sign up now to receive emails from Viva, and twice a week you will be sent the latest news, profiles, videos, fashion shoots, competitions and more.
Share this:
More At Home / Features & Profiles