Samsung's Scene-Stealing New Projector
The Viva team enjoy a front-row experience from the comfort of the lounge
SPONSORED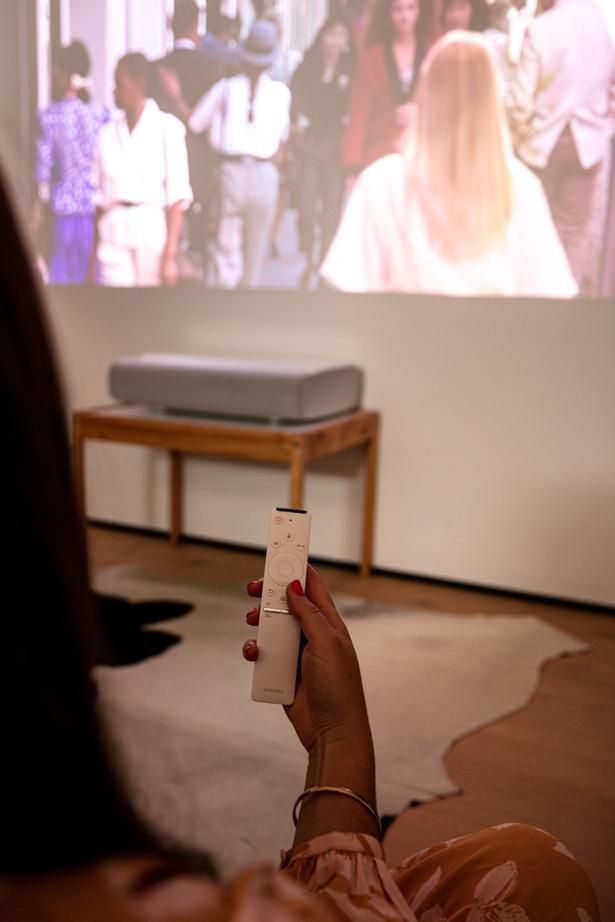 Tuesday May 4, 2021
Film is a cultural touchpoint for the Viva team — informing our work and providing one of our favourite past times. The costumes, interiors and artistic elements of the cinema provide endless inspiration — whether we're expanding our minds with innovative new releases, or losing ourselves in the nostalgia of the classics (many of which we may have only ever seen on a small screen).
Samsung's new Premiere projector provides the perfect way to see our old favourites in cinematic scale without leaving the house, so to celebrate its launch and try out the groundbreaking new technology, Viva created the ultimate at-home movie occasion — with local wine, a decadent platter, and the plumpest cushions.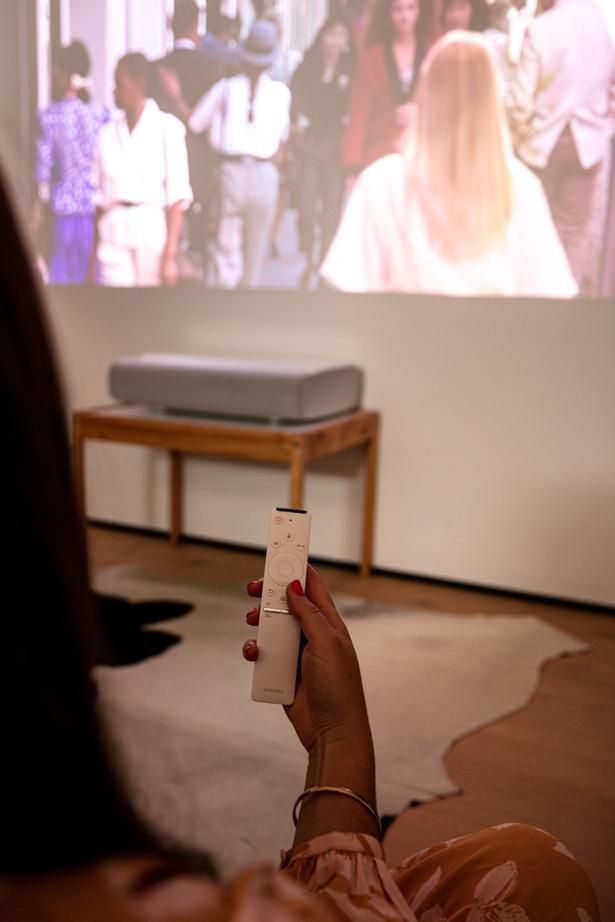 Photo / Viva

With our expertise in interiors, design and food, naturally we find great joy in creating an optimal home environment, and the Samsung Premiere proves itself a savvy, innovative addition to the modern abode.

READ: The Samsung Galaxy Z Flip is a gleaming homage to the 00s and a stylish accessory for now

Its evolution is also reflective of a societal shift of recent years; with more time spent at home and improvements in technology (not to mention shifts in the film industry itself) streaming has become a foundation of contemporary pop culture, and binge-watching is our not-so-guilty pleasure.

READ: Aotearoa's Own #TeamGalaxyNZ Are Saying Yes for 2021

If your living room has become dominated by a large television, but you prefer a more understated approach to home entertaining, then the Samsung Premier is the perfect candidate without compromising viewing quality.

With its sleek, minimalist design and portable functionality, it can sit unobtrusively in your lounge, be brought out for special occasions, or moved from room to room at the whim of your viewing needs.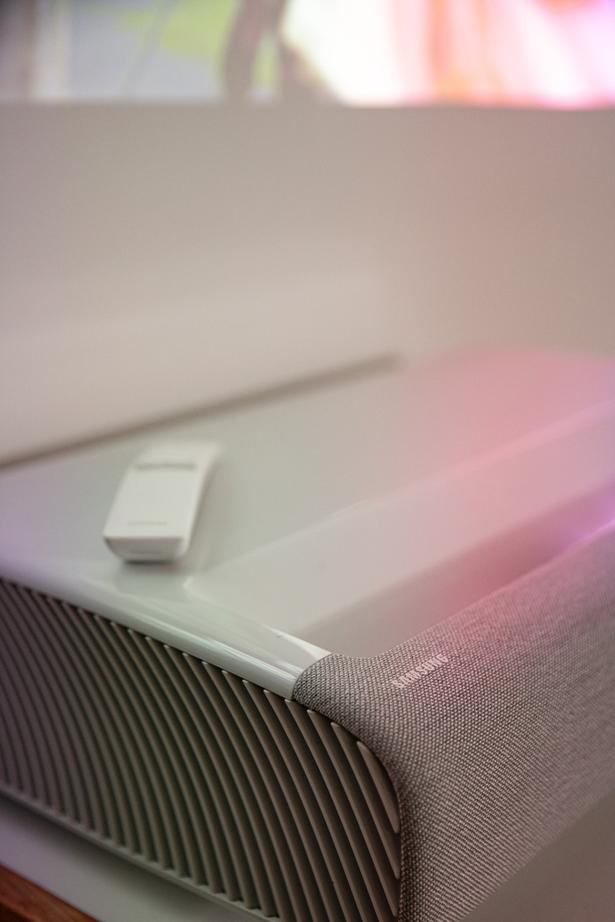 Created with convenience and ease in mind, it's a breeze to install (as we discovered) whether you're digitally fluent or otherwise. To get it going, all we needed to do was plug it in then turn it on — adjusting the size of the projected screen to suit our space and using the slim controller to navigate the settings. Once connected to wifi, we could choose the streaming network of our choice from a selection including all the major local and global apps you would expect.
Because the Samsung Premiere is an ultra-short throw projector, it can be placed near to the wall — as close as 24cm — and still show a big, beautiful picture (up to 130" from corner to corner). The built-in speaker provided a rich soundscape due to its acoustic beam technology and, thanks to its 4K ultra high-resolution display, the latest releases can be seen in all their glory, while cinema classics (our choice for a big night in) have never looked better.
A premium viewing experience has never been easier (nor a projector more chic) and the Samsung Premiere is available now.
Discover the premium viewing experience at Samsung.co.nz
Share this: