Scottish artist David Batchelor's favourite things
Scottish artist David Batchelor shares his love for the full colour spectrum.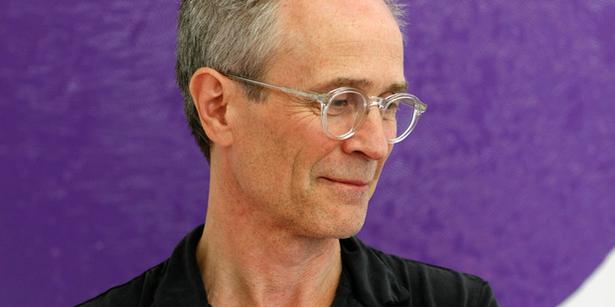 Friday Jan. 23, 2015
David Batchelor can't resist a jolt of colour, or a shade of grey for that matter. His installation Magic Hour, part of Light Show, currently on at the Auckland Art Gallery, plays on these contrasts, exploring "the relationship between colour and darkness".
"Most of my work is very brightly coloured - the colours of the city at night - but there is often also some darkness about it," he tells us from London. "I started using colour in the studio pretty much by accident, in 1992. I'm surprised but generally very happy to find myself still using it and thinking about it every day, over 20 years later."
Batchelor is known for his impressive, brightly lit sculptures, and playful compositions using simple colours and shapes. He has also published several books; his latest, released last year is The Luminous and the Grey. "It is about where and when colour begins and ends, in the city, in time and in our minds."
Batchelor's most recent project, on at London's Whitechapel Gallery, is called Monochrome Archive - 500 photographs of white rectangular panels that he has found in random spots around London and other cities over the past 17 years.
"At the centre of each image is a white void that looks rather out of place in our image-saturated environment," he explains.
The Scottish artist lives with his wife in East London, a 10-minute walk from his studio, in what he describes as a smallish, open-plan house with "high ceilings, plenty of light and a fair amount of modernist furniture and decor".

• Light Show is on until February 8. Tickets $15 from the Auckland Art Gallery oreventfinder.co.nz.

MY FAVOURITE THINGS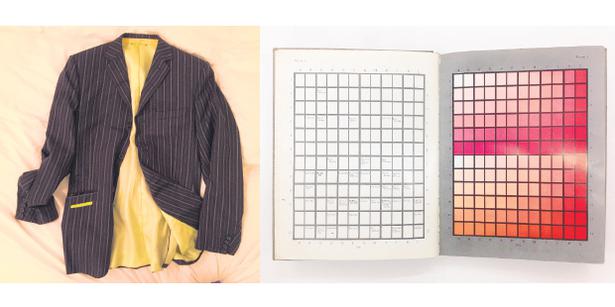 1. Ozwald Boateng suit
I bought this from a factory outlet - a new Boateng suit is a hugely expensive thing. It is a sober dark navy pinstripe on the outside with a spectacular lemon yellow and lime green lining. And it is made beautifully, too.
2. Dictionary of Colour
The most expensive book I have ever bought. The first edition was published in 1933, and it was an attempt to make a systematic list of every colour name in English. The section of the spectrum on the right page is mirrored by the appropriate colour names on the left. As a system it is utterly useless, but as an object it is quite wonderful.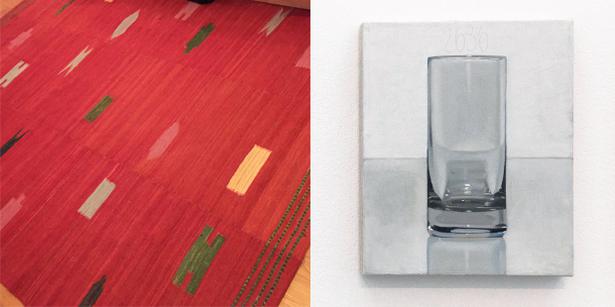 3. Kilim
My wife and I found a pair of kilims in a London shop. This is my favourite, a really rich and uneven red with colourful and slightly mad not-quite-geometric shapes running through it. It is in our bedroom and is the first thing my feet touch every day.
4. Peter Dreher painting
Peter Dreher is an elderly German painter who has painted the same empty glass on the same shelf for over 40 years. Each painting is exactly the same size and so far he has made over 5000 of them. But every work is different. I first saw some when I was writing a book about grey, and I had to buy one. The paintings are predominantly grey but are inflected with just about every other colour in the spectrum.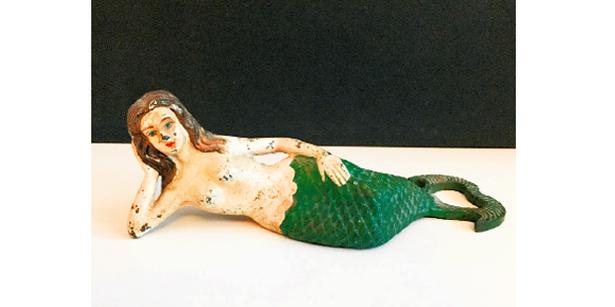 5. Cast iron mermaid
There is something hilarious about an iron mermaid - which is also a bottle opener, by the way.
Share this: