Shane Bosher's favourite things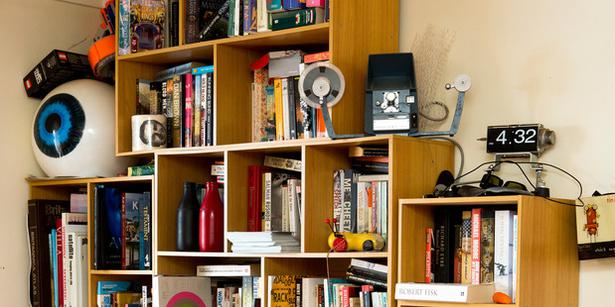 Friday Aug. 23, 2013
Shane Bosher, the dynamic artistic director of Silo Theatre, will finish his tenure at the theatre company early next year, but right now his focus is on the production of Speaking in Tongues. Starring Oliver Driver, Stephen Lovatt, Alison Bruce and Luanne Gordon, the play - written by Australian Andrew Bovell and inspired by the work of film-maker Robert Altman - looks at complex games of deceit and desire. (It was the basis of the award-winning film, Lantana.) Bosher, known for his visually arresting productions, has an equally visually compelling list of favourite things, from busy bookshelves to a Martin Horspool sculpture made from an old-school fish slice.
Speaking in Tongues is at the Herald Theatre, Aotea Centre until September 14. Tickets from 0800 BUYTICKETS or buytickets.co.nz 
MY FAVOURITE THINGS
1. Bookshelf of two men approaching 40
Made from $5 build-your-own shelves from The Warehouse, our bookshelves have, over time, become a crazy installation of sorts. Postcards from old shows, empty fly-spray cans, a Buzzy Bee and an abandoned phone charger. And the range of books is wildly eclectic, ranging from Beckett to Bret Easton Ellis then over to Emily Perkins and Alain de Botton. I think there's even a Jackie Collins tucked away somewhere. And there's definitely a Roger Moore bio. I love a trashy novel every now and then.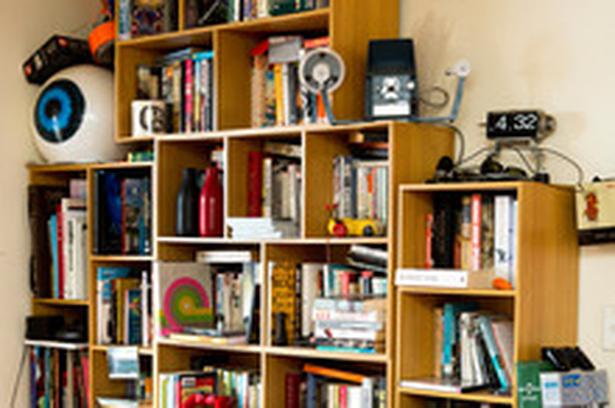 2. Farnsworth House
Thanks to another play from my back catalogue, I've become obsessed with modern architecture. When I'm creating a new production, I use it as an excuse to pore over architecture books and contemporary design blogs. A colleague of mine last year described one of my productions as "my aesthetic pushed to its natural conclusion". Here we have Farnsworth House, courtesy of Lego. Unlike the real deal, which took about six years to build, this version took only an hour.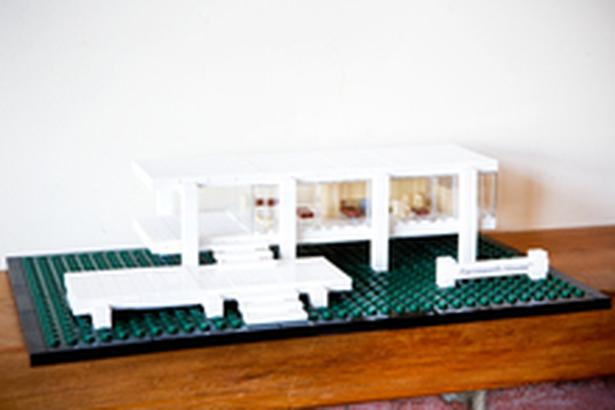 3. Pinball machine
Bought from Just Plane Interesting in West Auckland, this is a two-player scenario that still works. I think this is the third house it's lived in. And it always sits in pride of place.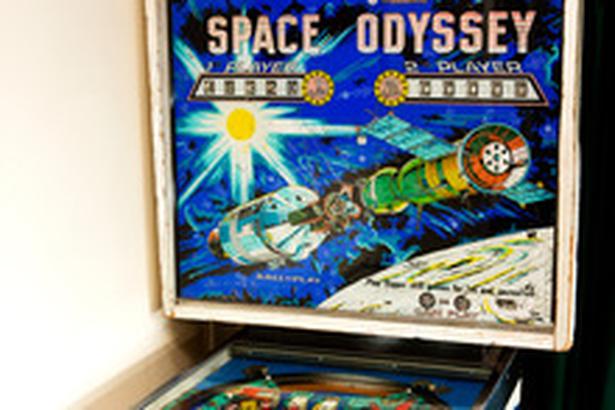 4. The fish
Made for Silo's production of When the Rain Stops Falling, which has to be the highlight of my career so far. In that play, a fish had to fall from the sky. In a theatre, fresh fish are not a good time. Not at all. Designed by John Verryt and made by the clever clogs at Main Reactor, our version is made of latex and filled with tiny little Styrofoam balls. It's jointly owned by myself and Mr Oliver Driver - it was up for auction at a fundraiser a couple of years back and I just couldn't bear to part with it.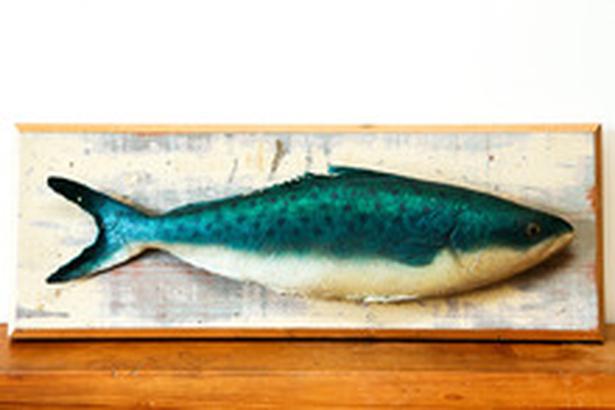 5. Canned Heat
This one doesn't belong to me, but it hovers on our kitchen table. It was created by the wonderful sculptor Martin Horspool. He uses disused household objects to create robots, insects, dogs and trophy heads. I love people who are able to see the extraordinary in the everyday. And yep, that's an old-school fish slice in there.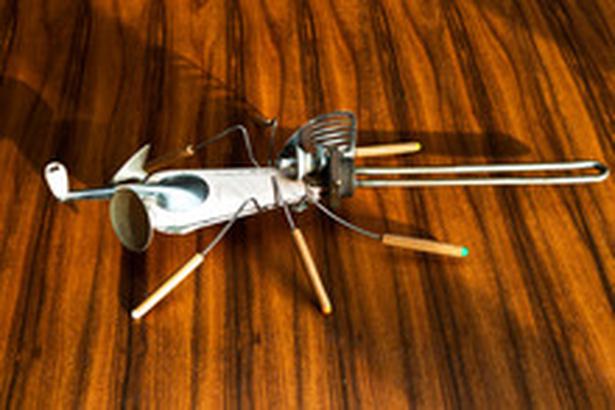 Share this: