Favourite Things: Shoemaker Karen Booker
Melbourne-based shoemaker Karen Booker shares a few of her favourite things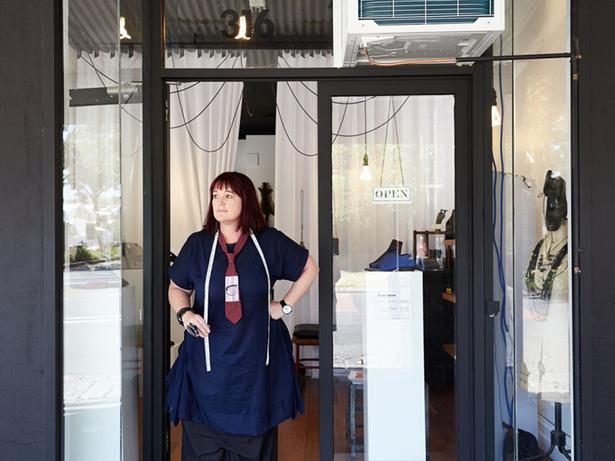 Saturday Aug. 19, 2017
After designing lingerie and swimwear for 15 years and dabbling in Auckland's craft markets, Karen Booker moved to Melbourne with her partner and children late 2011 to study hand-made footwear at Brunswick RMIT. Now, she spends her days at her shoe gallery and atelier in Melbourne, Booker and Co.
When designing, Karen draws inspiration from experiencing, questioning and being interested in a broad range of art, culture and music, but she especially enjoys community radio and often has the stimulating banter playing in her studio.
Her creations begin their journey as lines and silhouettes on a page as Karen considers the fit and function of the shoe: what season it's for, what sort of heel does it need and will it be a shoe, boot or sandal?
GALLERY: Stay Grounded in These Fancy Flat Shoes
Simultaneously, she looks at available leathers and materials, what textures will work best, if the design needs colour, negative space, layering and so on.
At home, Karen's tastes are eclectic, colourful and playful — her creations share in this sense of frivolity, while maintaining a timeless appeal.
• Visit Bookerandco.com.au
FAVOURITE THINGS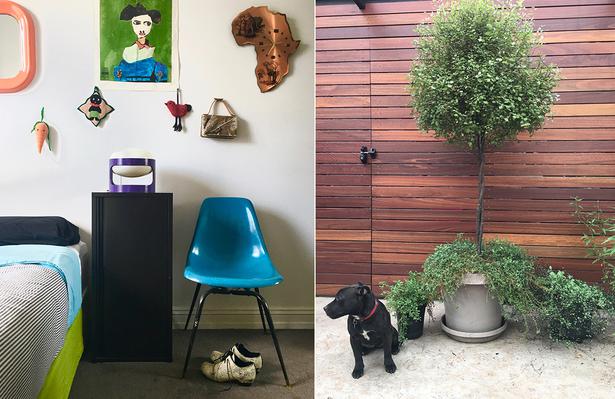 Kartell lamp; Lollipop tree. Pictures / Supplied
1. Kartell lamp
I was fulfilling a six-month lingerie design contract in Melbourne in 2004 when I found the lamp in the 'hard rubbish' (like Auckland's inorganic collection) while cycling to work. I was so excited, I hooked it over my handlebars and rode back home to find it worked perfectly, and it has been by my bedside ever since. It casts a lovely soft light and the design today is as relevant as when it was first produced in the 60s.
2. Lollipop tree
I shaped this pittosporum from an unassuming bush and I call it the Tonya tree. It reminds me of the fabulous fauna of New Zealand, and more importantly, it is named after my much-missed sister who died very suddenly from undiagnosed AIDS in 2014. Tonya loved to 'topiary' a bush and so I shaped this to remember her.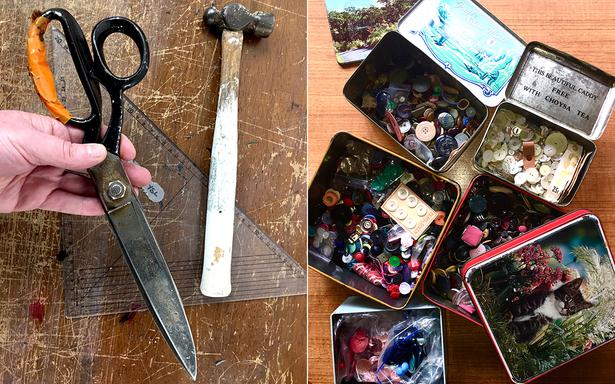 3. 12-inch shears
My granny bought these for me when I started fashion school in Wellington in 1989. They were standard issue for all students and Granny insisted on paying for them. They have been with me throughout my fashion career, been sharpened many times and will cut anything.
4. Button collection
This was bequeathed to me by my granny when she died in 2009. She taught me to sew when I was 12 and was always a tremendous source of love and encouragement for me, especially when it came to my fashion career. Her collection includes buttons sent to her from Europe by her brothers in World War II, and so many beautiful buttons gathered over her lifetime.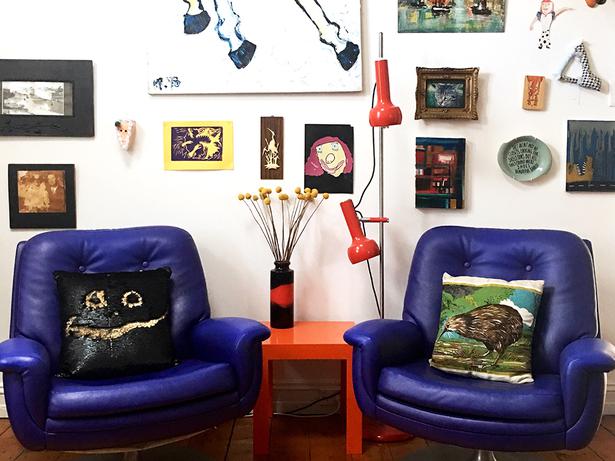 4. Lounge wall
This is one of my favourite spots in the house as it holds so many of the artworks that I really love. I couldn't pick just one — it is the combination of them all together that makes the place so special.
There is a portrait of me with pink hair that my daughter Bubble did when she was 5, two abstract oil paintings by my sister Rachel, a screenprint of Jim Bolger and his new bride from my sister Paula, a gothic screen print from my son Fred when he was 11, a special plate my friend Karen from Trixie Delicious made for me, with the infamous shoe quote from Imelda Marcos … and so many more.
Share this: