SPONSORED
Beth Ellery And Saskia Leek Bring Their Eye For Colour To PPG Paints' New Zealand Makers Project
PPG Paints' New Zealand Makers project celebrates local creatives through a bespoke paint range
Monday Dec. 14, 2020
Unbridled colour expression is at the heart of PPG Paints' innovative New Zealand Makers project, which sees it collaborating with local creatives on a bespoke paint range
From their design-driven architectural paints to cutting-edge aerospace coatings, PPG Paints champions visionaries and bold, big-picture thinking. Their paints are crafted with this ethos in mind, and the dynamic range spans a spectacular array of colours.
They believe there are no wrong colours, nor any wrong colour combinations — all that matters is what you love. Inspired by Aotearoa's pragmatic and passionate creatives, and the way that New Zealand informs their work, PPG Paints are launching their New Zealand Makers project.
Established as a testament to the power of colour and creativity, New Zealand Makers sees PPG Paints challenge influential local creatives to explore the storytelling of their work, their memories, and the environments around them through colour — curating their own suite of deeply personal paints.
The first five makers tapped by PPG Paints for this ongoing series are artist Saskia Leek, designer Beth Ellery, photographer Mark Smith, glass artist Suzanne Hanly, and writer Hamish Keith. All of whom have undertaken a poetic exploration of colour through the project.
Harnessing PPG Paints' innovative technology and working closely with the brand's colour experts; each maker created their own paint hues. Though bespoke by nature, all 36 custom-made colours from the New Zealand Makers project can be purchased, and available exclusively from Bunnings with a QR code that can be found online at ppgpaintsmakers.nz.
BETH ELLERY
Fashion designer Beth Ellery founded her label in 2002. She believes in small collections and quiet design, creating pieces that speak volumes through their quality and sensitivity — all of which are made in New Zealand.
 A thoughtful designer, Beth's sentimental clothes have a timeless restraint to them, asking to be held onto and passed down. Her early experience in architecture and tutelage under Marilyn Sainty are apparent in her practice, and an appreciation for natural fibres and understated hues permeate Beth's work.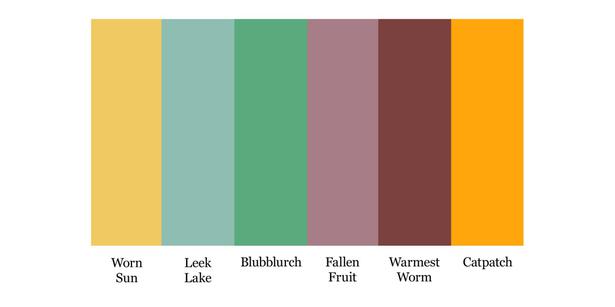 Alongside her clothing design, Beth also explores soft furnishing, painting and other creative pursuits — all informed by colour and memories.
This influence can be seen in the thoughtful paint hues she has created for PPG Paints' New Zealand Makers series, which draw inspiration from old floors, Arum lilies and cherished objects in her home.
"My Nana's house had deep red curtains which I loved and cemented red as a luxurious colour in my mind. I like it when houses have one red chair. I took readings from a red carpet, a tamarillo and the foliage of Japanese maple until I had the deep rich red I wanted".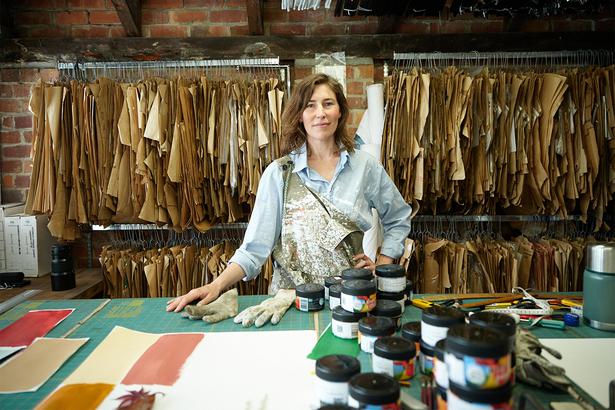 SASKIA LEEK
 The vibrant, dynamic paintings of artist Saskia Leek are a sonnet to the freedom of colour. The Dunedin based painter is renowned for her small yet powerful works, which playfully explore shape and colour, incorporate found objects, and challenge artistic conventions.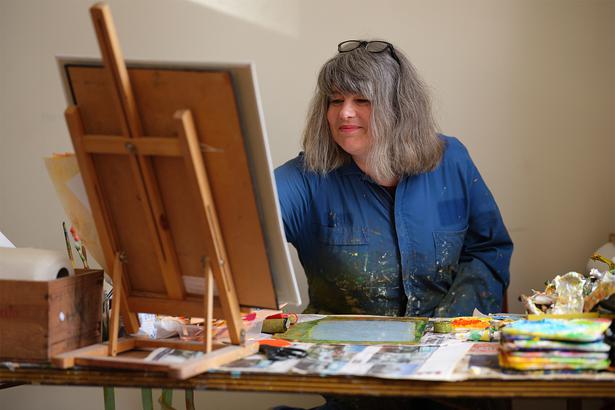 Colour is deeply important to Saskia and comes from a profoundly personal place — marrying boldness and sensitivity through her expressive work. The paint range she created for PPG Paints' New Zealand Makers project is representative of her creative approach.
Vibrant oranges and murky purples have idiosyncratic names like 'Warmest Worm' and 'Catpatch', giving them a charm and personality that go beyond their appearance.
"Yellow might be the colour that divides opinion the most, but I love yellow and use a lot of it in my painting. This dragged through the mud primrose is a colour I often come back to. It might not be for everyone, but for me, it feels like the sunny doorstep of a burrow."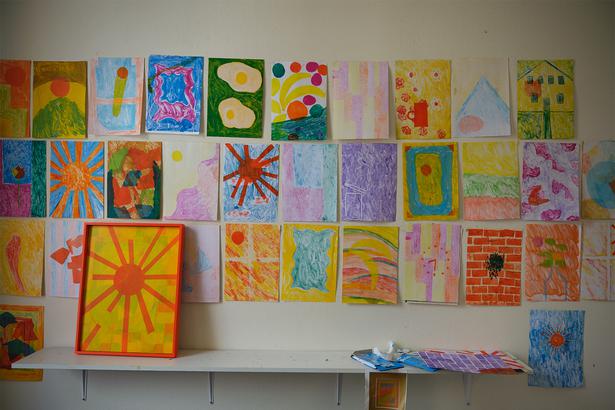 PPG Paints' New Zealand Makers suite of colours is available exclusively at Bunnings stores. Discover more about the project at ppgpaintsmakers.nz
Share this:
More At Home / The Latest