Actor and Dance Instructor Frith Horan's Favourite Things
Frith Horan, an actor and dance instructor at Shut Up and Dance, shares her favourite things from her home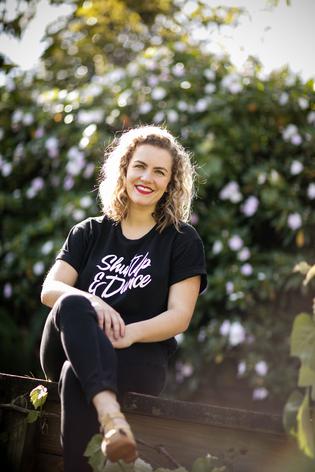 The thought of a dance class may make some people shudder, but for instructor Frith Horan of Shut Up and Dance, they are all about letting go. The classes were founded by Abby Damen and Lesa MacLeod-Whiting in Wellington to fill a gap they saw for fun and relaxed dance classes. Aucklanders can now get in on the fun thanks to Frith.
"SUAD classes are based on having a great time and getting your groove on. There's no judgment and no need to be at a certain skill-level, you just go in there, learn a fun routine, totally work it, and go home feeling completely elated and happy, " she says.
After a childhood and teenage years filled with dancing, Frith went on to study acting at Toi Whakaari: New Zealand Drama School, and now spends most of her time as an actor on stage and screen.
On Monday nights, however, you will find her at the Grey Lynn Library Hall, wearing a headset as she teaches a routine to a "guilty pleasure song" from the likes of Beyonce, Michael Jackson and Justin Bieber. "The people who come to my classes discover that they can learn the dance their own way: if they muck up or do something different, it's all good."
MY FAVOURITE THINGS


1. Rings

I love rings, they're my favourite item of jewellery. I have three I always wear — the star one is from Karen Walker, I bought that in 2012 with the money from my first acting job. The amber ring I bought from a little stall in Gdansk, Poland, on my OE after high school. I lost it at the airport on the way home from Europe and freaked out, but luckily someone had handed it in at the service desk. And the woven ring was a present from my little sister Madeline, who lives down in Wellington, so I keep that one close because I miss her heaps.
2. Rag rug
I absolutely love this rug, it's the coolest thing in my bedroom, it's functional but really fun. It's a definite focal point in my room, I always point it out to visitors. It's also one of the more grown-up things I've spent my money on in recent years.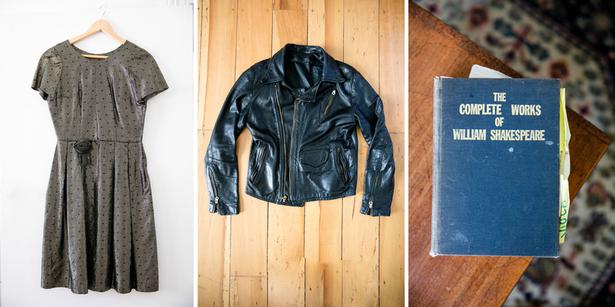 3. 7th form ball dress
My mum bought this for me from Hunters and Collectors in Wellington. It's the perfect combination of some things I really love, anything from the 1950s and metallics and glitter. I remember getting my hair all done up in curls and my make up done and I felt very Grace Kelly. I keep looking for another excuse to wear it, they just don't make 'em like this anymore (as "old lady" as that sounds, it's true).
4. Leather jacket
This was such an amazing find, I was down in Christchurch in 2012, touring a theatre show, and on our day off we went to a massive Savemart. And I came across this jacket — it was only $45 and it smelt of smoke — so a legit biker jacket. Nothing more satisfying than a good opshop find. I love whipping this out, it adds a bit of sass to every outfit — I get a lot of Sandy-from-Grease-post-makeover comments when I wear it. 
5. My ratty Complete Works of Shakespeare
Spot the actor! This belonged to my mum — I don't think she was that happy about me taking it. She bought it at a book sale for $1.50 and all the post-it notes are from performances she did when she was with a theatre company called Stagecraft in Wellington back in the 90s. As a young child I used to go to the theatre and watch her rehearse, so Shakespeare plays a big part in my interest in the whole acting thing. I just love how ratty this book is. The best books are the ones that are well-thumbed and have a history, rather than the pristine ones just sitting on a shelf.
Share this:
More At Home / Features & Profiles