Inside Sonia Watts' Handcrafted Waiheke Home
How French Country Collections founder Sonia Watts carved a thriving business from her obsession for collecting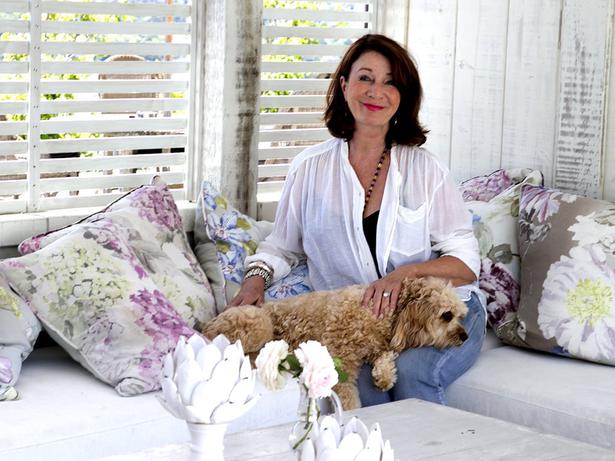 Wednesday Nov. 22, 2017
Chook mad, potty for pots and crazy for chairs, all have been helpful obsessions for the founder of French Country Collections, Sonia Watts.
"I think I might have created the chook frenzy in New Zealand," quips Sonia from her Waiheke charcoal, batten-and-board home that houses more than the odd decorative hen, and is set in a whimsical cottage garden of wild roses and cornflowers with vast views of the ocean and vineyards.
This month, Sonia's New Zealand-based homeware company celebrates 30 years in business with a flagship store on Jervois Road and stockists across the country.
This is quite a feat for the forward-looking mother of two, who started her business in Mangere making tea tree garden chairs from foraged wood. "We had to search for just the right wood shapes, so you could rest your arms," she explains.
Sonia employed a retired woodturner from the local RSA to make the Chinese Chippendale-style, lattice-back love seats she sold through Saks, the chic men's department store in Newmarket which put them in their windows to display tweed jackets.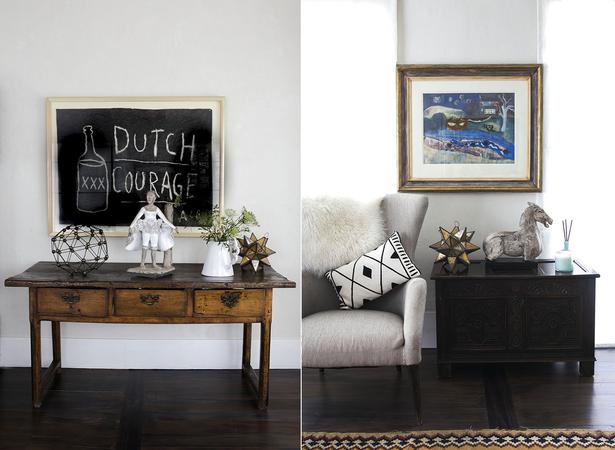 "My woodworker thought I was nutty, he was adamant no one would buy them."
He was wrong. They were wildly popular, which encouraged Sonia to branch out into making hand-carved lamp bases and photo frames. She found a man in Morrinsville to make the lamp bases, while she and husband Peter Watts hand-painted them in their garage.
"Gold leafing was a fairly new trend in New Zealand at the time," says Sonia. So next, she gold-leafed eggs which became hot commodities.
READ: A Peek into Charlotte Rust's New Vintage Store
Daughter Vanessa, the company's CEO, remembers seeing hundreds of glittering eggs drying on cardboard on the family lawn, held up with little spikes. "It was quite an unusual scene," she laughs.
Some of Sonia's paint-effect capers even interfered with her two daughters' bathing routine.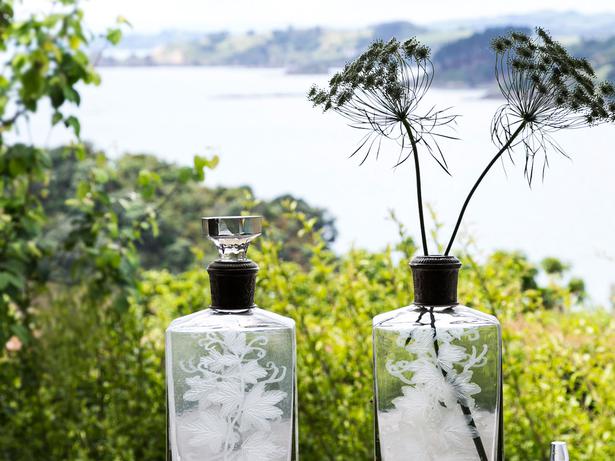 "Mum was very busy tortoise-shelling at one stage, and she'd read the effect needed to dry in a dust-free place, so she set up drying her lamps in the bathroom. It's fair to say, we spent many a day without a shower," recalls Vanessa.
After school, her daughters — Stephanie, the youngest, now works in marketing for the business — were kept busy fixing stands to photo frames and adding goo to little boxes to give them a marbled effect.
Eventually, their small family production line couldn't keep up with demand. This led Sonia to look abroad for goods to supply to her growing number of retailers. Her travels led her many places — Columbia, Asia, France, Italy and India, where few New Zealanders at the time had travelled to.
"I fell in love with India, all the wares have a very handcrafted, rustic look to them."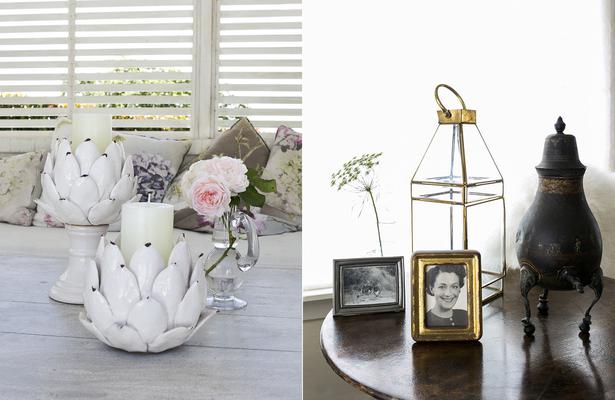 Her first order was a shipment of beautiful, hand-carved boxes.
"You have to remember, we were young and didn't have much money, so we had to be careful what we bought."
The boxes turned out to be a good bet, customers used them for shoes, storage and the smaller ones for jewellery. Next came frames, carved lamp bases and decorative elephants. "We imported a huge elephant for our showroom, it was quite a sight."
READ: Inside Timothy Oulton's World of Antiques and Eco Homes
Sonia's interest in ceramics led her to search the world for bowls, platters and crockery. French and Italian ceramics were a hit, but the escalating cost — some French pieces ended up costing $100 for a cup and saucer — forced her to look elsewhere for more affordable items.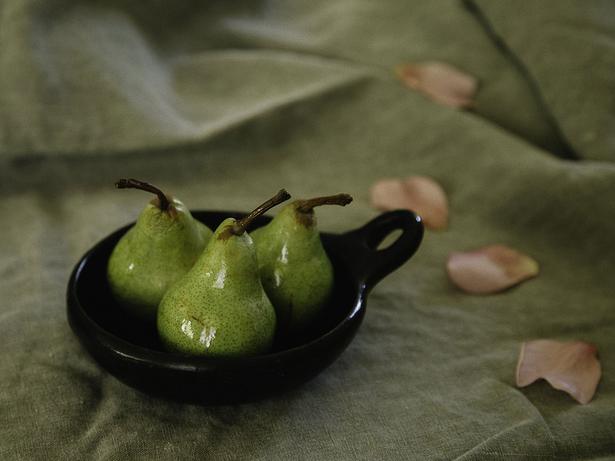 Research led her to Bogota, Colombia, and it was here the intrepid Sonia found one of her most popular selling items, La Chamba earthenware, and it remains her best seller today.
La Chamba is handmade from black micaceous clay, found only in central Colombia. These black, lustrous pots and platters are made in small rural villages and have an organic aesthetic that could never be reproduced en masse.
Sonia says her first shipment from Colombia caused quite a stir at New Zealand customs, which was very interested in the large number of boxes she had brought on board as hand luggage.
Today, the French Country team continue to travel the world, visiting trade fairs and craftspeople to bring homeware to New Zealand. Some items are designed by Sonia and the team, while others are chosen from samples.
Keeping one step ahead of trends has always been a pivotal part of the company's success, explains Sonia, and of course her talent as a tastemaker. "Individuality is key, and a good eye, of course."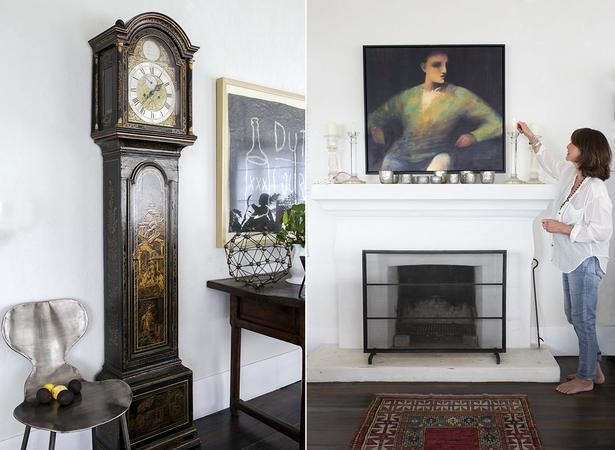 Sonia believes she inherited her creativity from her mother, an opera singer who sang for Queen Elizabeth II in Auckland in the 1960s. Her picture is displayed among other family photographs alongside lanterns and trinkets, including an antique Turkish teapot.
The Watts' home on Waiheke Island is a reflection of Sonia's eclectic taste and her enthusiasm for entertaining and cooking.
"People love visiting me in my house, there are so many stories surrounding my collectables and art."
Such as the circa 1700 grandfather clock she and Peter bought as a wedding present to themselves, which still sings theatrically on the hour, and the graphic Peter Robinson painting, titled Dutch Courage. "I can't tell you how many people want to buy it!"
A striking ceramic sculpture of a French figure with rosy cheeks and a lacy dress takes centre stage on her antique dresser and inspired her lace-printed ceramics.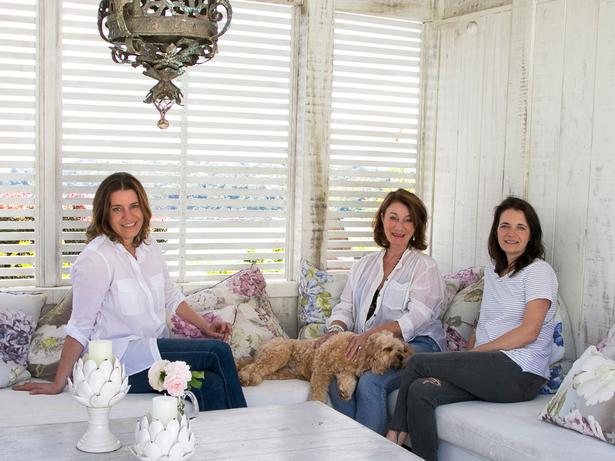 Then there are the artworks they have collected together: the blue-hued, watery Frances Hodgkins, the curious Elizabeth Reese work above the fireplace of a "camp clown", the large-scale bovine artwork by Daniel Smith and the rugged, dreamy landscape above their bed by Stanley Palmer.
READ: Organic Food Farming with Gardening Guru Claire Mummery
Her collectables range from fine Parisian ceramics to brass and glass lanterns and bronze and stone sculptures, all treasures hauled from one end of the earth to the other by determined Sonia.
Not forgetting the oversized chook on the kitchen table — a cherished ceramic from Paris that reminds her of her hens back in Mangere. "I named all my chooks after my girlfriends, you know."
Chook mad? Quite.
Share this: