The Talented Duo Behind Celebrated Design Practice Industrial Facility
London-based design duo Sam Hecht and Kim Colin are making everyday objects better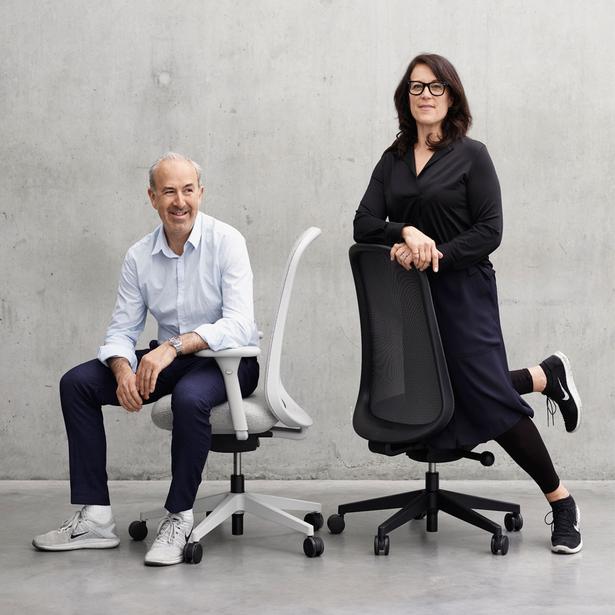 Tuesday July 24, 2018
You could say that husband-and-wife industrial designers Sam Hecht and Kim Colin are experts on how to live.
As the minds behind the celebrated London-based practice Industrial Facility, they've applied their rigorous design process to hundreds of everyday items, typically produced at a mass scale — from clocks and cutlery to dining chairs, children's puzzles and even a piano.
READ: Meet The Couple Behind Cross-Cultural Initiative Companion Co-Design
At heart, their work is about making living better — simpler, easier, more beautiful, and accessible to as many people as possible. Next month, they're coming to Auckland to talk about what they do, and why they do it, at the annual Semi Permanent design conference.
On the phone from her native California, Kim Colin laughs at the idea that their own apartment in London might be a "living museum" of the many products they've designed over the years. "It's not! It's so not! In fact, it doesn't have very much of our work in it, which is quite weird. It has nice things that we have acquired, but not a lot of things. If we buy a new book, it means a book we already have has to go away. To be honest, Sam is better at that part of it. I'm better at the acquiring part."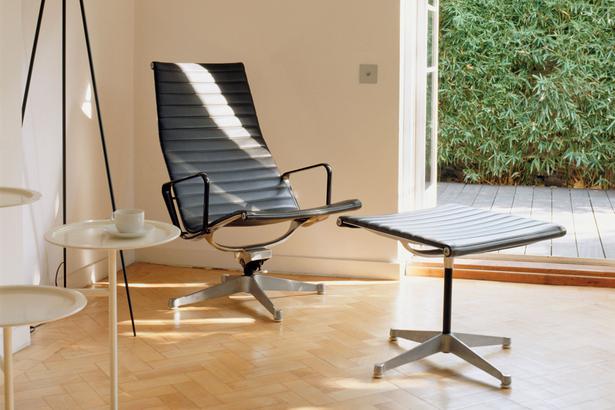 Thinking about how best to live is something Kim and Sam do a lot of. Their clients range from some of the biggest brands in the world, like Herman Miller, Muji, Louis Vuitton and Hitachi, to cult design names such as Margaret Howell, Established & Sons and Jersey Pottery. They come to Industrial Facility for Kim, Sam and the team to apply their wide-ranging curiosity, cultural temperature-testing and intellectual knife to product projects. The results have an aesthetic that is clean, and soft-edged, with an occasional quiet, wry twist; a reflection of the fact that their works are designed to serve other people, rather than create a 'voice' for themselves.
Of course, over time, their distinctive voice has emerged, which can be understood clearly in the newly released monograph of the last 15 years of their work (or as Kim puts it, the first 15 years of their work). It was a huge project for Sam and Kim, taking three years of work with their publisher Phaidon, graphic designer Paul Neil from Graphic Thought Facility, photographer Angela Moore, and design critic Peter Kapos. "We took it quite seriously, like any other project in our office, and dedicated a lot of love and sweat to it," says Kim. "And actually, we're really happy with how it turned out."
READ: How To Create The Perfect Bedroom
The book is a rich design resource, including a full project resume, writings that an excerpt from a lecture, individual product descriptions and essays or conversations from some of the most interesting design writers in the world, including Bruce Mau, Dejan Sudjic, designer Naoto Fukusawa, some of Industrial Facility's clients and even a foreword by philosopher Alain de Botton. "We thought it was important that there were multiple points of entry to the book," Kim explains.
One of the key aspects of the book's design is a central section that portrays 50 projects by Industrial Facility, photographed as a continuous conceptual narrative. "Each page leads on to the next," says Kim. "It might lead in a way that's linked between the projects themselves, or the client, or something compositional, like a colour to a colour. It might be because we're seeing something small and in the next image it's bigger because you're closer to it, but there's also another object in the room that you haven't seen yet. The links are discoverable if you take the time to look for them." Even the writers and clients who contributed the "conversations" or essays in the book pop up in the images.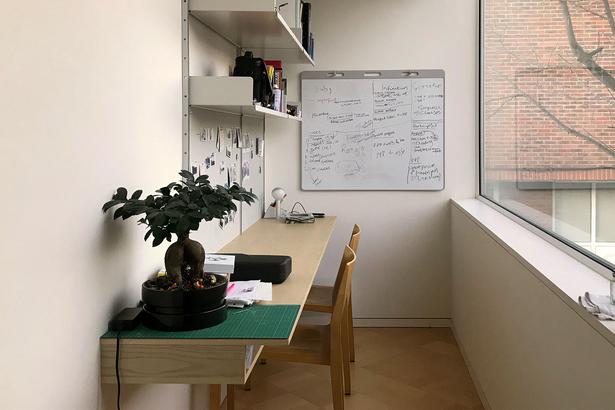 Making it a comprehensive project, with deep dives into critical thinking and multiple perspectives was important to Sam and Kim, who both lecture in design, and are aware of the limited resources available to support good design teaching and criticism. "There's very little design literature, very little critical thinking about design, very little critical writing about design. There just aren't staff design writers any more. They've been pushed out, and that really changes the landscape. If you're a design student, where do you go to learn about design? I think there's a real crisis there."
At Semi Permanent, Kim and Sam will be doing what she describes as "a one-two punch". Their book will be launched at the opening night party on Thursday 9 August, and on Saturday 11 August the pair will deliver two lectures, one after the other, with Kim talking about "the making of the book, why it is how it is and how we got it to be that way" and Sam talking about their work in a wider context, discussing some projects outside of the book.
READ: A Hong Kong Design Firm With Bright Ideas for Apartment Living
One of the areas they're interested in investigating is the changing way people live in their homes. At an Ikea conference where she was a guest speaker, Kim says she was fascinated by Ikea's research into how functionality is evolving under the pressure of decreasing space.
"What they found is that rooms in the home are no longer doing one function. You might have a room that was previously assigned as a kitchen, but now someone might do their yoga there, or they might study for a course there. They might also have friends over. Because there's such a high demand on space in cities, spaces are having to do far more jobs." And while some people might just accept the inconvenience of having to lay down a yoga mat or study economics in a space that wasn't really designed for either, Kim and Sam are interested in how to remake those spaces to reflect how they're really being used now.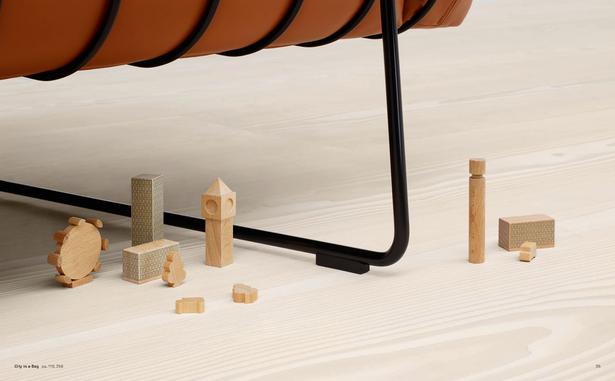 A parallel trend is the expansion of very luxurious workspaces that are more like a traditional members' club, with full lunch services, gyms, even bars or Michelin-starred restaurants onsite, she says. "So people, especially young people, are investing less in their homes. Young people have less interest in ownership anyway. They don't want the responsibility, and they don't ask very much of their homes because they don't spend very much time there."
Kim and Sam's own home conforms somewhat to that newer mode of living.
READ: Resident Joins The Creative Forces In New York
"We live in a very small house in central London, a 1920s apartment that we've renovated about five successive times," she says. "The location is really important to us, so our commute is by bicycle. We love being in the central city, but we've got a little outdoor space that makes it feel a bit more expansive, but we have no garden or yard." Instead, she says, they use the Royal Park that borders their property, which has all the facilities for exercise and relaxation you could hope for — the ultimate backyard that they don't have to have the responsibility of owning.
Escaping from the city also helps make central living more tolerable, and perhaps more importantly, develops their practice, she says. "We have to get out into the landscape, into the countryside because you can't take the pressure for too long. And that's where we have room to think outside the day-to-day, and that's really important to our practice, to have that balance. We go out to get space in our minds."
• Semi Permanent Auckland 2018 will be held at the Aotea Centre from Thursday 9 to Sunday 11 August. Book tickets at Semipermanent.com
Share this: