Instagram Tips from The Design Chaser
Michelle Halford, aka The Design Chaser, shares her top tips for Instagram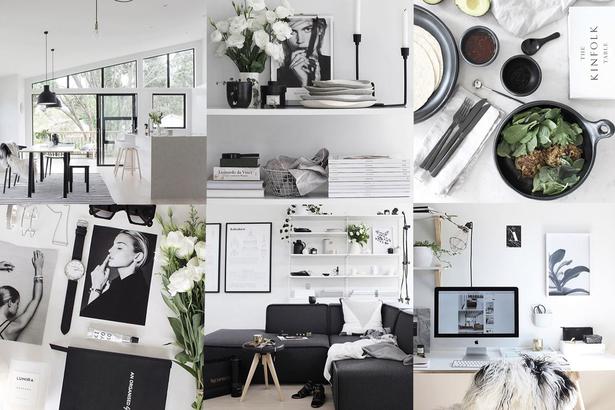 Tuesday Feb. 23, 2016
With 135,000 followers on Instagram, The Design Chaser is a perfect example of an extremely successful Instagram. The woman behind the account, Auckland-based Michelle Halford, is a writer, interior stylist and blogger, who posts dreamy Scandinavian inspired interior shots of her own home and styling work. Michelle gives us an insight into building your own following, perfecting a flat lay and tips to posting a great Instagram.
What is the secret to getting so many followers?
I don't think there's any secret or magic answer, for me it's been a culmination of many things... Honing my style and learning to take great photos, perseverance and consistency. Also knowing what my followers want to see and not deviating from that.
Do you use any apps to edit your pictures?
Nowadays I take most of photos on my camera and edit them in photoshop before posting to Instagram. If needed, I will do a little last-minute editing on my iPhone with the apps Afterlight or Snapseed. Personally I never use (Instagram) filters anymore, but I used to use the app VSCOcam  which has really elegant, minimal filter and processing options.
How often do you post?
I aim to post once a day, occasionally it'll be twice, depending on the styling and blog projects I'm working on. I never go more than a day and a half without posting, even when I'm away, and I like to ensure I always have some photos up my sleeve for days where I'm completely swamped with work, or too busy with the kids and family life. Regular posting is important, but for me it's about quality not quantity. In addition to my number of followers, I look closely at the number of likes and comments I get per photo as these reflect how my work is being received and how engaged my audience is.
How important is Instagram to you?
Very important. In addition to directing people to my blog, Instagram is essential in terms of growing and marketing my brand and networking with my industry on a local and global scale. Unlike other social media platforms where I share my daily blog posts and what inspires me, Instagram is where I predominantly share my own photography and styling work. Connections are instantaneous and result in a powerful form of promotion and endorsement for the clients I work with, both in NZ and overseas. When people see furniture and homewares showcased in a beautifully styled, real home setting, they want to buy it. It's that simple.
Who are some of your favourite Instagram accounts?
Too many to name them all, but here are a few...
• Therese Sennerholt (@theresesennerholt) — a behind the scenes look at Stockholm-based art designer and graphic designer.
• Minh T (@thismintymoment) — a Californian-based designer who captures simplicity  in its most beautiful form.
• Lotta Agaton (@lottaagaton) — a Stockholm-based interior stylist whose work I greatly admire.
• Indie Home Collective (@indiehomecollective) — a local love and constant source of inspiration.
What makes a good picture?
For interiors, it's all about natural light and great composition and straight lines. For room shots, I prefer taking photos square on but I also love experimenting with different angles. When I'm working on a shoot I take a mix of both, which means I always have plenty to choose from.
What would your advice be to those wanting to build their following?
Instagrammers make snap decisions when it comes to following other Instagrammers, so first impressions count. Create a feed that not only looks great, but one that is a true reflection of you or your brand. That way you'll not only get more followers, you'll get the right kind — those who are actively engaged — and they'll be a much greater flow-on effect.
Which of your photos tends to get the most likes and why?
Room shots have a greater impact than say close up, detailed shots. I think it's because they not only show more of my styling as a whole, they capture the light and airy feel of our home, especially the open plan living spaces. In saying that, my 'shelfies' are very popular as is my little office, which gets a crazy number of likes and regrams!
How do you take a good flat lay?
It's surprisingly harder than it looks! I find that a simple background and natural lighting provide the most flattering photos. I pay close attention to product layout and proportions, mixing small and larger pieces, allowing space between them so that they can breathe. My paired back approach means that I usually end up taking something away at the last minute. I favour monochrome palettes but usually work in a touch of colour, albeit very muted, so that the images fit in seamlessly with my overall feed. I love working with textural elements as I find they make for much more interesting photos, and you will almost always see a natural element in my flatlay images, such as fresh flowers or plants.
Three top tips for taking a good Instagram?
• Give your followers what they want to see. If they follow you because they like seeing your interior shots, take those.
• Post good quality photos. Grainy, low-res photos are an eyesore!
• By all means take inspiration from other instagrammers, but don't copy. Look for a different angle or perspective and always be authentic.
Share this:
More At Home / Features & Profiles