SPONSORED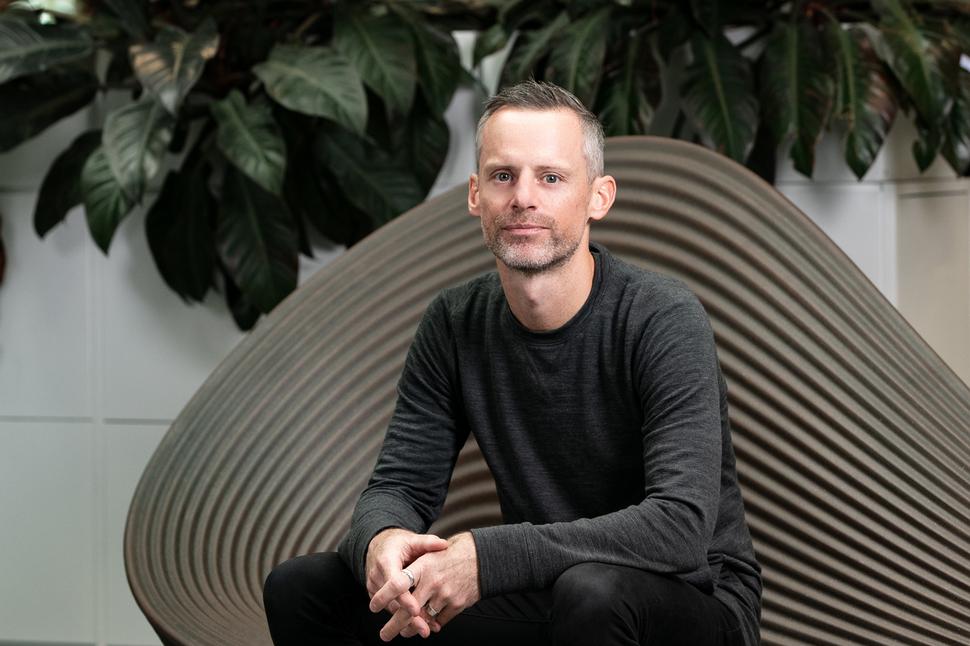 The Visionaries: The Leaders Taking New Zealand Design To The World
"Human-centred design" is at the heart of Fisher & Paykel's mission to create intelligent and intuitive premium home appliances
Tuesday July 16, 2019
GLOBAL PERSPECTIVE
With an unconventional version of the great Kiwi OE behind him and a shake-up of international design shows on his itinerary, Mark Haydon is helping take Fisher & Paykel to the world.
One of the dangers of leaving home is knowing you won't be the same if you return. But for Mark Haydon, chief designer at Fisher & Paykel, the years he spent working for Fisher & Paykel in Huntington Beach, southern California, gave him the perspective to understand New Zealand's value as a home for the brand.
Mark has been with Fisher & Paykel for 20 years, starting as a part-time contractor in the prototyping department. Over two decades, he's seen the company transformationally change, from being perceived as a reliable Kiwi manufacturer for domestic appliances to a design-led premium brand creating innovative products for the international market.
Although the premium appliance market has traditionally been dominated by European brands, Mark sees New Zealanders' willingness to accept our comparatively youthful place in the market and actively seek feedback and fresh ideas as a key to rapid evolution.
"I've been to the Milan Furniture Fair many times as an observer, and last year we were there as an exhibitor for the first time. We were showcasing our products within the Social Kitchen and interacting with people who didn't know anything about who we were. And they went, 'Wow. This is really different.' People were surprised that Fisher & Paykel's designers were right there on the stand, serving up food. It's that unique approach. Where we are from is becoming a very strong part of our messaging and what we're about."
The Social Kitchen he mentions is Fisher & Paykel's philosophy that the kitchen is a gathering-space for sharing food and conversation. In practice, this means creating appliances led by the way people use them — knowledge gained through intensive consultation, conversation and workshopping.
This approach led to Fisher & Paykel developing products like the DishDrawer dishwasher and CoolDrawer Multi-temperature Drawer that they're now taking to the world, instead of being led by overseas appliance trends and traditions. Fisher & Paykel are constantly challenging the conventional, says Mark.
"It's taken the courage of our convictions and a lot of hard work but we're thrilled that our products are being so enthusiastically received by architects, interior designers and customers. Right now, we're at a very exciting point."
MARK'S DESIGN BLACK BOOK
A film/TV series you found inspiring We recently watched the German Industrial designer Dieter Rams' (his universal shelving system,) documentary in the office — not so much inspiring but more a timely reflection on what's important in the work we do.
A design item you own and love Currently building up my workshop at home so this is totally self-indulgent… Festool TS55 Track Saw – thoughtful design, beautiful function, attention to detail and overall quality make it an absolute joy to use.
Dream project Lately I've had this dream of getting a van or caravan and doing a conversion to it. I tell my girls it's for my wife and I to travel the country when they leave home, and they get quite bent out of shape about it.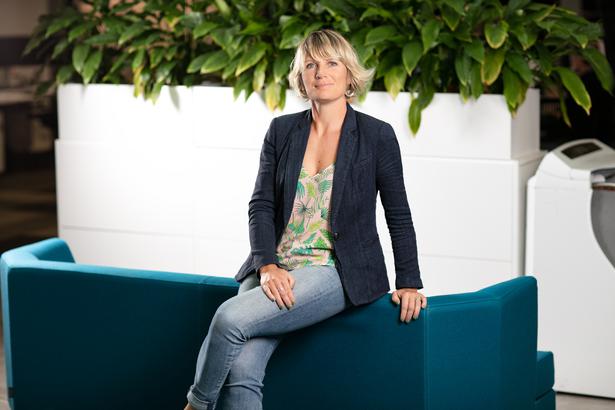 TURN AROUND
The solution is in the problem, and solving design challenges is all in the way you look at them, says product designer Wendy Nannestad.
For some people a knot is a hindrance — an impediment to be unpicked. For Wendy Nannestad, a knot is a complex and elegant work of utility. "Back in the day, it's amazing how many household products relied on knots," she says. "Knots were valuable as we developed, and also beautiful."
In her spare time, Wendy studies knots, and uses them to create striking knotted rope mats. But in her work as a senior designer in the industrial design team at Fisher & Paykel, she works on a different kind of knotty problem. To create premium laundry appliances that perform well, she needs to understand how customers use them.
"But people generally don't talk about laundry," she says. "Everyone has their own way of doing it and often it's the way that their mother taught them. And they can be quite hesitant to change."
"When our customers wash loads of clothing that might be worth three or four times what they paid for the machine, there's a huge amount of trust involved", she says. That trust is earned through deep dives into the psychology and process of washing, through focus groups and research projects.
"When I first started at Fisher & Paykel, my focus was researching the future of laundry," Wendy says. As a designer who had worked on everything from furniture to shower products, she came with an outsider's perspective that was valuable to Fisher & Paykel, where many employees arrive and stay for a long time.
"I loved looking at the bigger picture — the trends and the outside influences that could change the way we do laundry. Obviously fashion has a huge impact and so does sustainability. Over time, we could build a broader view of where we could be going."
What she learned was that while it's important to develop innovative technologies — like Auto Dose and Active Intelligence, which senses the load size and soil level adjusting detergent and time to suit, giving clothes greater longevity and being kinder to the planet — the key is communicating these effectively through good design; refined details, well considered touchpoints and a logical user interface that builds trust and delivers a premium experience for the customer.
Once that trust's established, you can create a new mindset towards laundry — a kind of seeing past the 'knot' of the chore to its beauty and utility. "People often have a sense of nostalgia about laundry — the smell, the freshness of newly washed clothes," she says. "You want to make sure that everything in life has an element of joy to it. For me, it's about how we can elevate laundry and make it less of a chore."
WENDY'S DESIGN BLACK BOOK
A design item you own and love My original Eames Stacking and Ganging Side Chairs, one which I paid a fortune for when I had just started working and the other, I carried back on the plane from Holland. I have always had a love of antiques and have been inspired by Ray and Charles Eames' philosophy.
Design hero The Dutch designer Hella Jongerius. Through her attention to materials and the process of making, and her ability to beautifully and playfully combine the imperfections of craft into commercially produced furniture and objects. And Windy Chien, creator of The Year of Knots. Her knots are simply beautiful.
Listening to Currently, Agnes Obel, Ministry of Sound club classics, and odd songs from various musicals — each have their place in my daily work flow.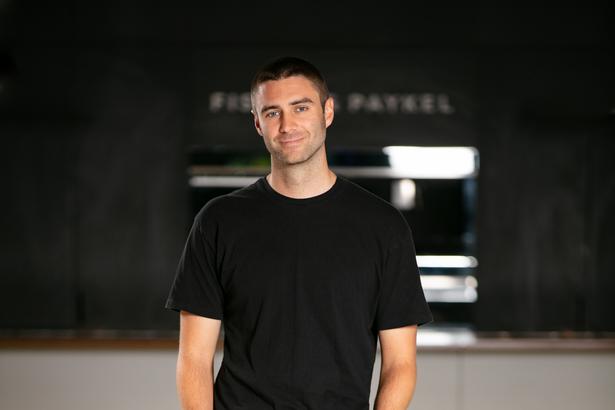 Alex Judge, chief engineer. Photo / Babiche Martens

ALL FOR ONE
Great teamwork is the formula for winning design, says Alex Judge, chief engineer for refrigeration at Fisher & Paykel.

One of New Zealand's greatest moments on the international design stage came in 1995 when Team New Zealand's "Black Magic" crossed the finish line to America's Cup victory in San Diego.

Watching the race on television as a child, Alex didn't miss the significance of the win. He'd seen athletes at the Olympics earn gold through physical prowess and hard work, but the commentary around the design of the carbon fibre racing yacht made him realise this victory belonged to a broader team.

"It was still about training hard, but it seemed like the designers and the engineers were just as important," he says. "It was really the first time I'd seen groups of people working together like that, and challenging each other through thought rather than just running faster."

Today, as a chief engineer for refrigeration at Fisher & Paykel, working on innovative products like the column refrigeration range that launched late last year, Alex is responsible for bringing together the work of a similar team of designers and engineers to create "a coherent and good-looking product. You can't just make something that's a marvel of engineering if the design doesn't bring it all together."

With refrigerant use and food waste being two of the most significant areas where carbon savings can be made to combat climate change, Alex takes every engineering decision seriously. "When you know the product you're making is going to be duplicated and manufactured thousands of times, and people around the world are going to use those products hundreds of thousands of times, every decision has a lot of weight behind it. You want to do something that will last."

Working in New Zealand is an advantage in this respect. "New Zealanders are quite nimble, in that we can look globally and pick out the bits we want. We don't take ourselves too seriously, which allows us to pull different ideas together and be open to others if there's a better outcome available."

By way of example, integrated products — appliances that are concealed behind cabinetry — have been a mainstay of European design for years, he says, that has created a lot of commonality and consistency around the size of products and how they're installed.

"New Zealand is so small that we don't have that kind of design inertia," he says. "In New Zealand, you get all sorts of strange widths and alcoves and odd-shaped kitchens. Our challenge is to make sure our products are flexible enough that people can do things with them that we've never thought of."

ALEX'S DESIGN BLACK BOOK
A design item you'd love to own Mid-1980's Audi Sport Quattro. It's an iconic-looking car that has the very strong 4WD technology development story behind it. But mostly it just looks real fun to drive.

Design heroes I find it interesting when people push in different directions to see what's possible. Philippe Starck from a pure design perspective. Yvon Chouinard (Patagonia founder) for his ability to maintain focus on multiple aspects of sustainability without compromising functionality. Adrian Newey (F1 designer) from a performance perspective.

The space you work in I like to work in spaces that are as open as practical with as much natural lighting as possible. The Fisher & Paykel Design Centre in Auckland is, conveniently, a great example of this style.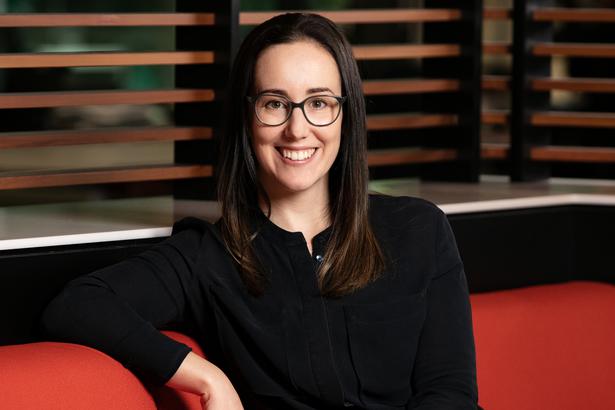 Lauren Palmer, chief designer. Photo / Babiche Martens

YES, CHEF
From understanding customer tastes to overseeing immaculate presentation, Lauren Palmer runs the Fisher & Paykel Dunedin industrial design team like a Michelin chef orchestrating a kitchen.

"You need to get the user experience right. Appliances need to be intuitive and beautiful to use. The tactile experience is as important as the aesthetic. It's a number of different factors all coming together to create a good end result."

A litany of tiny, heavily-researched decisions hide behind Lauren Palmer's precis of what makes for great appliance design, and as chief designer for cooking and dishwashing at Fisher & Paykel, she needs to be across all of them.

Lauren is based at the brand's design centre in Dunedin, the historic centre of cooking appliance design for the company since it acquired the cooking range manufacturer Shacklock in 1955. Fisher & Paykel were a project sponsor during her design studies at Victoria University, and the idea of working with human-scaled, human-centred products appealed to her.

Perhaps more importantly, she loves cooking. "I think there's an advantage in that because then you really understand the product you're working on. But equally we know that not all of our end users are passionate cooks, so it's actually beneficial having a wide range of experiences and personalities in the design team, because then you can see how different people might approach cooking a weeknight meal or entertaining at the weekend."

For the 180-strong team in Dunedin, shared breakfasts and lunches are held in the on-site Social Kitchen area where everyone works together to get hands-on experience with the appliances.

"We have a breakfast club, curry club and roast club, to name a few," says Lauren. "We're all foodies, so it's really good to be able to try out the different cooking functions — steam, convection, induction and gas — with different cuisines," she says.

Best of all, the pyrolytic self-cleaning function on the ovens means nobody gets stuck with the job of scrubbing away the mess at the end of the day.

LAUREN'S DESIGN BLACK BOOK
A TV series you found inspiring Salt Fat Acid Heat is amazing. I want to hang out with Samin Nosrat and cook! She is so warm, enthusiastic and engaging. I loved how she explores the cuisines and traditions of different countries as she explains the role of these four basic elements in good cooking. Getting that deeper understanding of the history and science of cooking is always fascinating.

A design item that you own and love I have a '70s La Peppina lever espresso machine (with boiler in the perfect shade of mustard) that has been churning out perfect coffee for me for the last decade and I hope the next one too.

Design hero Stina Wickström, VP Product Design at Volvo Group. Back in 2014 I heard Stina talk at a conference in Auckland, where she explained the concept of 'Emotional Capital' and the strategic value of design to business. Her approach to creating a deep bond between the customer and the product they use, through deeply understanding their decision-making was really inspiring. Building that view of the influence of the irrational — emotions, sensations and preconceptions – and how design can be used to both interpret and shape these really resonated with me.

Share this:
More At Home / Features & Profiles