The Winning Architecture of Fearon Hay
Why this top Auckland architecture team won over world 'super-jury' with their work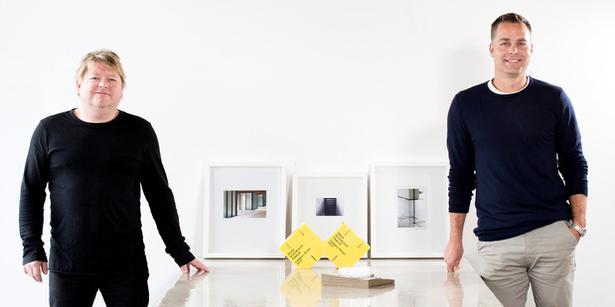 Tuesday Nov. 18, 2014
After 17 years in the business, architects Jeff Fearon and Tim Hay still get a quiet thrill from meeting one of their design heroes.
At October's World Architecture Festival (WAF), in Singapore, two of their projects made it in front of the "super-jury". Presenting to a team that included Pritzker Prize winner Richard Rogers, who designed the Pompidou Centre with Renzo Piano, could seem like the pinnacle of their journey to scale the heights of architectural possibility. It is not.
Although it was a nerve-jangling experience, the practice came away with the top award in each of two categories, the first time a New Zealand firm has achieved a double whammy at WAF.
The pair has always been ambitious - tall poppies unashamed to peer above the parapet. Yet, while their designs are known for strong, confident lines, the "show" is grounded in substance.
In the spirit of "two heads are better than one", Fearon and Hay revel in the debate their collaboration brings.
Like a stone turned to diamond beneath the pressure of interrogation, the results have sparkled. Now that they employ a team of 15, there are many more voices in the mix.
"We're not casual about it; we're interested in critique and viewpoints... hungry for dialogue," says Hay.
The partnership began at SPQR after a "tough day at the office". Over dinner they decided to explore the possibility of leaving the fold of a well-established firm and going it alone.
As 25-year-olds, entering the world of self-employment was a big call. But it was also a considered one. "There were several spreadsheets involved," smiles Fearon. "We had our resignation letters typed by the end of the week."
It helped that working together was tested territory. They had teamed up on a competition entry for the Cavalier Bremworth Design Awards, conceptualising a house cantilevered off the side of a cliff at Kawau.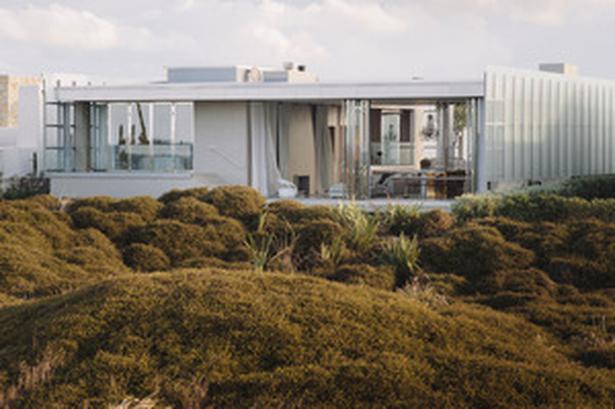 "We pulled an all-nighter the day before that one," recalls Fearon. They won, and the scale model for that fictitious home still sits in the office, a symbolic reminder of the partnership. Their formula for success has not altered.
"We both work on every design; that's an absolute fundamental," says Hay.
It wasn't long before a life-size holiday home - a pair of "boatsheds" bookending a pavilion at Rawhiti - scooped the honours, winning Home NZ magazine's prestigious Home of the Year award. Like wild horses, they were away. Now, barely into their 40s, they already say they feel like "dinosaurs" in an industry that has moved a fair distance from the drawing board.
"I probably have fewer virtual skills now than when I started," says Fearon.
Hay produces a black moleskin notebook that remains an essential tool of the trade; pencil sketches still form the cornerstone of the creative process.
"There are others on the team that provide the technical rigour and we certainly appreciate the input of the young, fresh guys."
Another difference is that they now have broader life experience to draw upon, no longer having to role play to create "a day in the life of" their clients.
Being settled with children has given them a more rounded perspective. Hay has 4.8ha in West Auckland where he has built a contemporary shed, "a simple, gabled form", set in pastoral peacefulness where horses graze. He considers this place a necessary counterpoint to his city life.
Fearon lives in an "old wooden house" in Freemans Bay that has taught him the value of proper insulation.
"When we first moved in, we considered building an addition to give us the spaces we wanted. Now we've decided to contain ourselves within the envelope because it's right for the neighbourhood."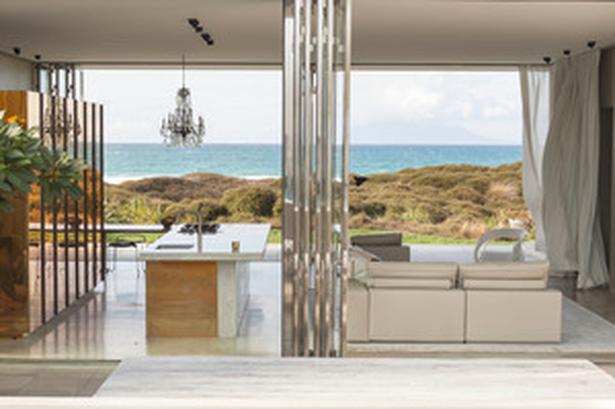 Such bigger-picture philosophy has grown with the practice. Known for their sharply executed dwellings, Hay and Fearon have broadened their scope to work on commercial, civic and hospitality projects. They're heartened by the way architecture has been given more "air time" by the media over the years.
"It's no longer just an insular focus of the profession," says Hay.
Over two decades, the conversation has moved from a discussion about the calibre of the architecture and what makes it engaging to the wider concerns of creating public precincts that function. And, they argue, an understanding of the importance of our built heritage is also growing.
In projects such as the Imperial Building and North Wharf in the regenerated Wynyard Quarter, this link to heritage is essential. At North Wharf they created two new structures that sandwich a repurposed cargo shed and take their material cues from maritime buildings.
"We worked hard to create a design that did not shout 'look how cool I am', but rather to make it feel embedded in its environment," says Fearon.
Although some of their work is known globally through the combined power of photography and the internet, they are ever aware of the bricks-and-mortar test. Architecture is not a one-dimensional art form.
"We are obsessed about how a building is occupied, how it feels to move through its spaces, how it sits in the landscape or what it does in the city," says Hay.
Their greatest delight comes when people who have actually been into, say, the Wintergarden venue at The Northern Club, comment that, "I never realised it would feel like that."
So, while their award-winning designs at the World Architecture Festival - Dune House, which won the villa category and Te Kaitaka "The Cloak" (both pictured here) - can be viewed as objects of refined style, they also reach out to community in quite different ways.
Dune House, at Omaha, has been designed to give a "veiled sense of occupation". The translucency of a glass-screened courtyard and terrace allows the owners privacy, yet still lends itself to connection with the public beach. It's not a typical fortress-like structure.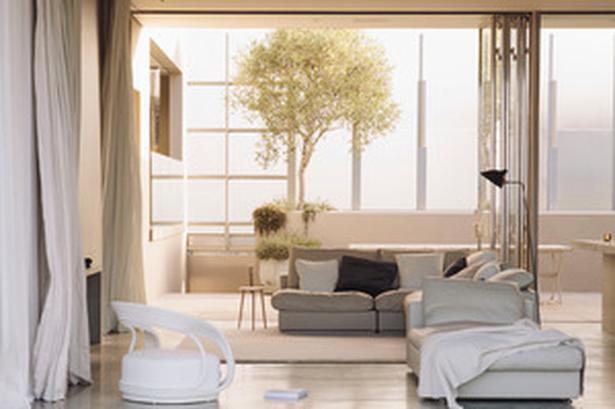 "It presents a strong shoulder to the street yet, from the beach, it's an open bracket - tough but delicate - with 4m-high vertical walls that seem to dissolve into the sky."
At night, when the lights are turned on, it transforms into a box of colour, shadow and movement.
Playing with metaphor is what the Fearon Hay team do well, an approach graphically illustrated in Te Kaitaka, a 180sq m events and meeting space, in an urban sector at Auckland International Airport.
The pair had to do some fast talking to convince a sceptical committee of a corporate client they had never worked with before to sign off on a concept that was "in our minds, a piece of sculpture".
Fearon: "We were asked by one of the clients 'Will this building win an award?' I think it was a test of our confidence in the design."
Happily, their "yes" answer was definitively confirmed at the WAF ceremony, and it's easy to see why. This is not an events nor function room as we know it. Rather, it's a compact, intriguing form that speaks of environment and culture. Its crowning glory, so to speak, is a living roof, that has been embedded in a mesh cloak that drapes sensuously over the building.
At one end, the form is wrapped up and protected, yet the invitation to look under it and experience its volume is implicit. The cloak unfurls as you travel further down the street.
"I love that sense of mystery and surprise the building has," says Hay. "When you see it from a distance, you ask the question, 'What's that doing here?'"
The architects collaborated with Auckland International Airport's iwi relations manager to ensure the legitimacy of the "kaitaka", a one-off design made of woven brass mesh attached to a sub frame.
"It had to be a 'made' thing, rather than machined, to capture a sense of fabric and do justice to the concept," explains Fearon.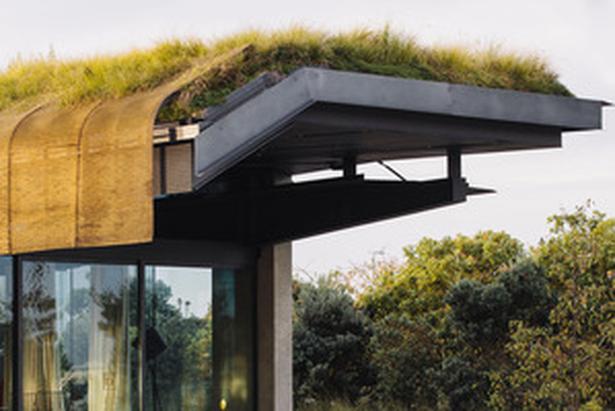 Consultant Taina Berryman was also called in for advice, providing an important connection to prominent weavers and cultural scholars.
She brought an actual cloak to one planning session, talked passionately about the types of flax used in kaitaka and korowai, the need for the cloak to be malleable, and even the detail of how to lash it to the edges of the frame. Then she came to work on the installation, hand-shaping parts of it into place so it took the form of a fluid, functional garment.
The building was opened with a blessing from local iwi. Judges said, "It demonstrated an impressive process and experimentation with form and materials, leading to a bold and striking tectonic statement in a bland business park environment."
Such praise from on high would be enough for some, but while they enjoyed the moment, there are many more to come.
Hay: "It was exciting to see some of the work at the World Architecture Festival, which was quirky and interesting. It's good to shake it up, but we've only just started."
Share this:
More At Home / Architecture