The world according to Greg Natale
The man behind some of Australasia's most celebrated spaces talks childhood, design aesthetic and travel with Sophie Burton.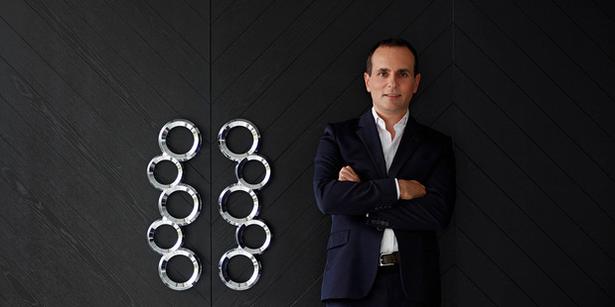 Thursday Dec. 11, 2014
When it comes to eye-bending interiors you'd actually want to live in, Greg Natale's creations rank highly. Hard at work for 13 years on luxury residences, flooring designs and furniture collections, Natale is no amateur. His aesthetic is meticulous but also surprising, an example of how monochrome, geometric pattern and lush texture can come together in harmony.
In Auckland recently to showcase his new collaboration with innovative rug specialists Designer Rugs, Natale says 2014 has been excessive in terms of output.
Aside from his rug collection New Modern, he has just released his first book, The Tailored Interior (Hardie Grant Books, $74.99), along with furniture and wallpaper collections, and is this year's recipient of the Belle Coco Republic Interior Designer of the Year award. It's easy to get the impression he's always had a hectic schedule. Natale's fixation on spaces and the objects, colours and patterns we put in them began early in childhood.
Growing up in Sydney as the son of Italian immigrants, and with five sisters to contend with, Natale fuelled his young mind watching over-the-top 80s daytime television. The lavish aesthetic of shoulder-pad-happy shows such as Dynasty was of particular importance to teenage Natale.
"Those glamorous TV set interiors enthralled me and made me think that anything was possible if you were creative and courageous. My family still teases me about trying to sell my parents' old reproduction Baroque-style sofa in the classifieds when I was a teenager, and I remember spending a whole summer tearing down their wallpaper with the intention of painting the room pink. Design was clearly in my DNA."
Natale is now a verified globetrotter, gleaning inspiration for his long list of projects as he wanders.
"Sometimes it's just a fleeting moment abroad that provides a starting point for me... Sometimes the tiniest detail, like the inscriptions on a gate."

The Rio rug from his New Modern collection is inspired by the striking mosaic pavements that line the city's beaches; an earlier collection owes its look to the manholes of New York City.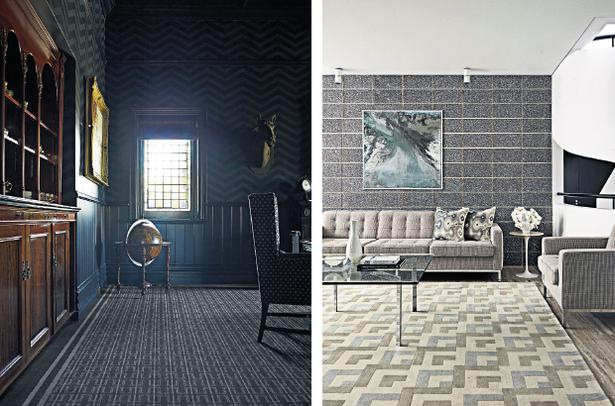 Natale's style is 100 per cent his, equal parts sleek, tailored and bold, with a little glamour thrown in, perhaps a throwback from those Dynasty days. It takes a special kind of designer to build such a recognisable aesthetic, one that clients continually request, while still managing to remain current and flexible.
He cites one project where he was tasked with restoring creative life into a sprawling 1880s homestead on a horse stud in Victoria, Australia. He also speaks passionately about a home designed on cubist principles in the Sydney suburb of Tennyson Point.
"The house is minimalist in concept, so I used layering to ensure a warm, livable space," says Natale. "Each of these projects couldn't be more different, yet both are impressive in their own right."
What of the designer's own abode? His modern one-bedroom apartment in Darlinghurst, Sydney is part of the iconic Horizons building designed by the late, great architect, Harry Seidler. A monochrome palette reigns supreme, there are pops of metallic and pink, and the space has sureness to it, a light-hearted precision. It is 100 per cent Natale.

• The Tailored Interior, by Greg Natale (Hardie Grant Books, $74.99) is available exclusively from Designer Rugs, ph (09) 300 6116.
Share this: