SPONSORED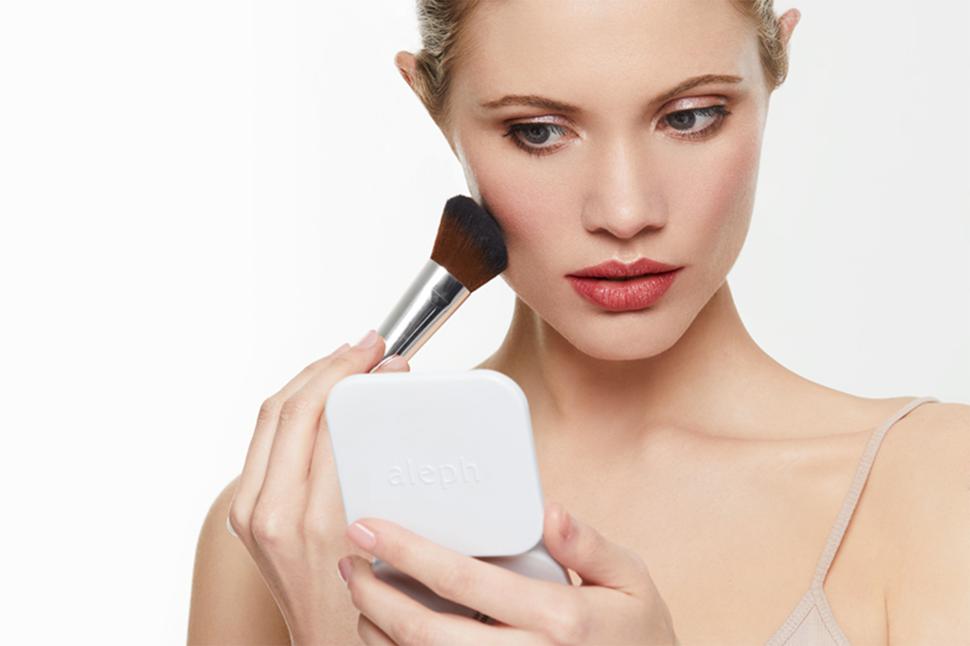 This New Release Product Will Extend The Life Of Your Makeup Look
Hitting shelves just in time for summer, Aleph Beauty's latest kind-to-skin offering does more than just lock down foundation
Wednesday Dec. 9, 2020
We've all been there – suffered a makeup meltdown due to soaring temperatures or days spent in the sun.
But slipping foundation and migrating mascara are just the tip of the proverbial iceberg when it comes to the variety of makeup mishaps that can occur as the mercury rises, which has inspired our quest for longwearing products that beat the heat.
Cue the arrival of Aleph Beauty's new Prep/Finish Powder, $69, a high-performance pressed powder that does more than just set foundation in place.
Hitting shelves on December 9, this finely-milled, translucent powder can be swirled over bare skin to perfect, protect and prepare it for makeup application, or used as the final step to set and mattify makeup for extra coverage and longevity.
Skincare lovers and makeup buffs alike will find their fix of the 2-in-1 product, with Aleph's latest launch acting as further proof of its ethos: makeup that supports skin health and improves the appearance of skin immediately and over time.
Prep/Finish Powder boasts a lightweight formula containing active ingredients like bixa orellana seed, which is revered for its sebum-controlling and pore-refining properties. It helps to blur imperfections and refine skin texture, and sits comfortably on skin for a finish that doesn't appeared "caked on".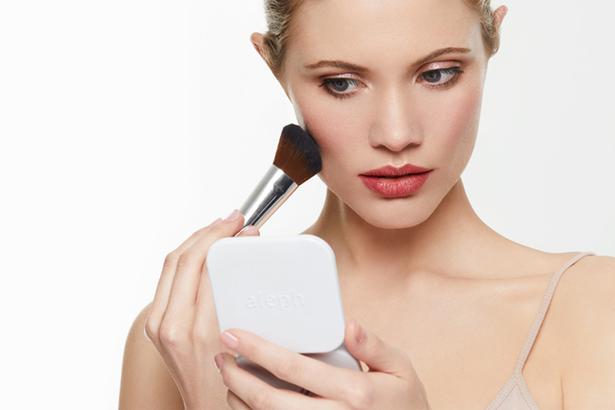 This hero ingredient is paired with a unique blend of non-GMO soy and rice extracts, which help defend the skin against environmental pollution and blue light that can cause premature ageing.
It's this blurring of lines between makeup and skincare that sets Aleph's offering apart from the rest, and keeps its founder Emma Peters motivated towards future innovations.
"We are super excited to launch this innovative new product and continue to break through boundaries in the clean beauty space," Emma says.
"This product is so much more than your standard powder; it's backed by a clean and conscious brand ethos and its performance and multi-functionality speak for itself."
The universal shade is suitable for use on all skin tones and helps makeup adhere to all skin types, but works especially well on those prone to rosacea, oily skin or enlarged pores.
Use before applying Aleph Concealer/Foundation for fuller coverage, as a base on which to apply cream-based eye makeup, or as a finishing product to set makeup, add dimension to your lip tint or mattify your lip colour.
For best results, Emma recommends applying the powder with the brand's new vegan Powder Brush, which is crafted from synthetic materials designed to replicate real animal hair.
At first glance, it's not your typical powder brush – most are usually far fluffier and wider – but Emma says the decision to keep it small was deliberate, instead adding an angled tip that is able to be squeezed to reach the finer contours of the face like the under-eye area or across the brow bone.
Aleph Prep/Finish Powder is housed in chic, white packaging made from sustainably sourced tin, reflective of the brands ethos of delivering luxury with minimal to no wastage.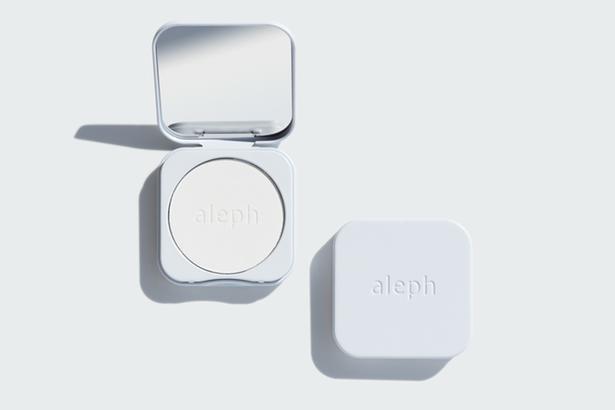 Photo / Supplied                              
The New Zealand-made beauty brand has continued to break new ground in the clean beauty space since its inception two years ago.
Prep/Finish Powder is the latest product to be added to Aleph's curated edit of premium, natural, vegan, toxin-free, GMO-free and child labour-free makeup products.
While many beauty brands focus on mass-producing products that are specific to one area of the face only, Aleph founder Emma Peters sought to keep her line small – intending each multi-purpose product to be used individually or mixed with another in the range to cover all areas.
Hers is a minimalist approach to makeup, which she says can be summed up by a few key makeup staples. She's an advocate of a streamlined beauty routine made up of a conscious edit of products that serve dual purpose to enhance natural beauty and highlight features.
Emma says that Aleph's hybrid Concealer/Foundation, Radiance (a glow-giving cream), Cheek/Lip Tint plus a little mascara (Aleph's own is in develpment) is all a busy woman needs to build the perfect makeup routine.
The feedback from Aleph loyalists is extremely important to Emma, many of whom belong to a VIP Facebook group. Here, they share their tips on how to mix, blend and create custom colours for base, eyes, lips and cheeks using Aleph's professional-quality Mixing Tool.
The group has already garnered 1,700 members, who post their tips and techniques daily, visit the Aleph Facebook page to find out more.
For more information, visit Alephbeauty.com
Share this:
More At Home / The Latest