Throwback Thursday: Local Decor to Love
Vintage New Zealand design ideas, from furniture to wallpaper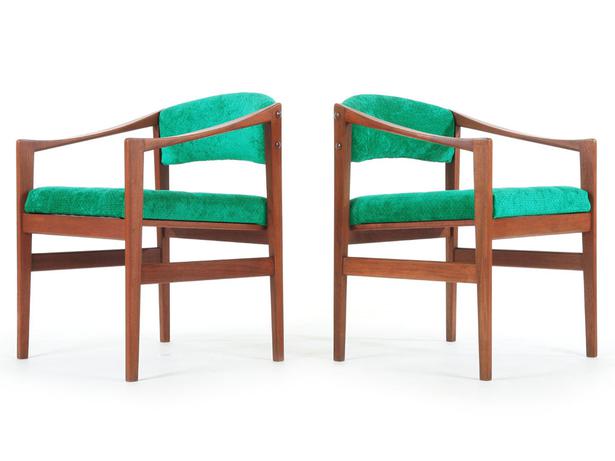 Thursday Aug. 27, 2015
You don't have to look to California or Denmark when adding vintage pieces to your home. Try sourcing the work of some of New Zealand's early design talents. Here are some starting points below:
Stylish furnishings
There's plenty of options for fitting your home with locally designed furniture. The 50s and 60s saw modernist brands such as Jon Jansen, Don Furniture, Danske Mobler and Backhouse — both still designing today — take off. These brands catered to New Zealanders striving to replicate sophisticated, Scandinavian style in their homes. Keep your eye on Trade Me, or visit Mr. Bigglesworthy, (above) for a beautifully restored version.
Collectable ceramics
You don't have to stick to Crown Lynn when searching for retro pottery. Try hunting down pieces by the likes of Wellington husband-and-wife team Roy Cowan and Juliet Peter, Luke Adams — whose company eventually became part of Crown Lynn — or leading modernist potter Patricia Perrin. For a local take on British design, look for work by Keith Murray, who famously designed for Wedgwood.
Worthy artworks
If you're lucky enough to find them, vintage prints in the form of curtains, artworks and more will complete the local look. The late 40s and early 50s textile design work of renowned poet and writer A.R.D. Fairburn can be seen on rare pieces such as tea towels, fire screens and wall hangings. Or for a 60s feel, turn to the contemporary prints of Ted Dutch, or wild wallpaper by William Mason.

• For more vintage design ideas, see 40 Legends of New Zealand Design, by Douglas Lloyd Jenkins.
Read our story on the new Crown Lynn museum.
Share this: