The New Zealand Filmmaker Tackling Our Growing Waste Crisis
Niamh Peren is petitioning the New Zealand government to change the way our food and drink packaging is labelled so we can recycle more effectively, and help the environment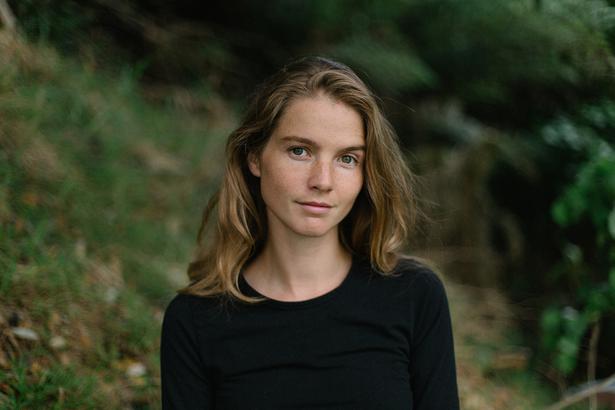 Thursday June 21, 2018
Updated on 28/09/19: Over the last year, Niamh's Change.org petition has garnered over 26,000 signatures, but she only has until October 31 to reach the 35,000 signature target. Find the petition here, and follow Thumbs Up New Zealand on Instagram here.
Up-and-coming local filmmaker Niamh Peren who has worked under the likes of Dame Jane Campion can now add activist to her CV as she urges New Zealanders to rethink the way plastic packaging is labelled.

While on holiday in Cambodia earlier this year Niamh was faced with the realities of a growing global waste crisis and upon her return to New Zealand felt driven to help her own country avoid the same fate.

In Cambodia, she learned that 80 per cent of the population doesn't have access to waste collection, meaning the amount of that accumulates is overwhelming. The hardest part of the problem is that Cambodians have to rely on bottled water to survive, as tap water is unsafe to drink, leading to a vicious cycle of surmounting plastic pollution that isn't going anywhere. 
READ: Where to Find: Earth-Friendly Stores to Shop Sustainably
This problem isn't exclusive to Cambodia, however. Earlier this year China stopped accepting 24 types of waste and recycling items like plastic and paper from overseas, including New Zealand. Up until then, China was the biggest buyer of New Zealand's waste and recyclables.

Niamh returned to New Zealand and realised that, unlike Cambodia, the infrastructure is available for processing our waste properly, but many people aren't actually aware of what can and can't be recycled.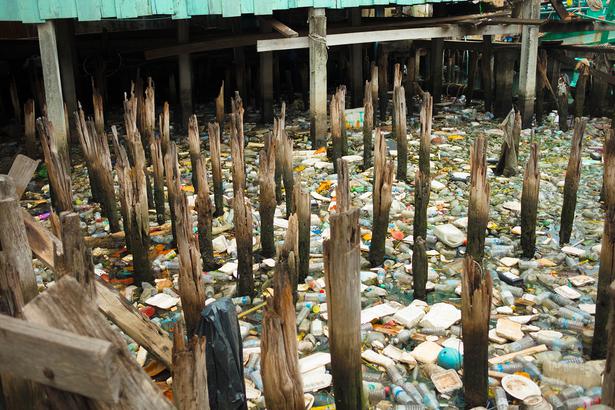 "I came back at the same time as there were all these discussions on the news saying 'we've got tons of trash with nowhere to put it'," says Niamh. "And we have the waste guide saying 'reduce, reuse, recycle' and you're like 'okay but when I got to the supermarket, how do I know?' We have the Plastic Resin Identification Codes, but do you know what those numbers mean?"

She's referring to the small numbers with arrows around them found on the bottom of plastic containers. They're intended to help New Zealanders decipher what can and can't be recycled, but talk to the average person and chances are they won't know what each number means.

The hardest part, according to Niamh, is that each council recycles different numbers, so there isn't one country-wide rule for what can and can't be reused.

"It's such a topic of conversation in New Zealand and I think it's great that supermarkets are trying to move to more sustainable plastics by 2025, but that's still seven years away and I think we ought to be able to easily make better decisions for our environment today."

It's an issue that can be overwhelming, but a good place to start is New Zealand's food and drink packaging.
READ: Eco-Friendly Beauty Products To Buy Right Now
"The majority of New Zealand's household rubbish is food and drink packaging," says Niamh. "So I propose to introduce a new, simple and compulsory labelling system on all food and drink items in New Zealand, outlining their recyclability."
Niamh has created a petition proposing to introduce a 'Thumb' system to label all our food and drink packaging.

Two green thumbs up means that it can be recycled in New Zealand and is made from 100 per cent recycled material.

She also proposes to introduce labelling for packaging that isn't made from recycled material but is recyclable, and for packaging that isn't recyclable at all.

"A yellow sideways thumb means the plastic can be recycled in New Zealand but it's not made of recycled material, and two red thumbs down means it's not made from recycled material, and it's going straight to the landfill — which is obviously what we don't want or need."

The purpose of the yellow and red thumbs is to incentivise companies to look at what packaging they're using and potentially change to a greener material, as well as inform the consumer.

"We know so much information about our food — the alcohol content, the ingredients, the calories. We're not hiding any of that, so why is there no other transparency about our recycling to date?"

Niamh's petition is live on New Zealand Parliament's website and takes less than 25 seconds to sign.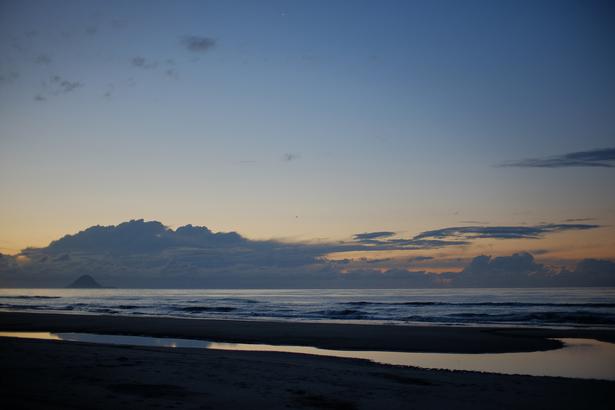 The New York Times recently explored a phenomenon it called 'aspirational recycling'; people not knowing whether something is recyclable or not but putting it in the recycling bin anyway, which often does more harm than good.
Niamh is aware that for her labelling plan to come to fruition, cooperation between councils around New Zealand is crucial, and a single strategy would need to be devised to ensure it remains clear.
"The Ministry of Primary Industries already regulates labels in New Zealand so it should be relatively simple for it to include it in their practice."
The average shelf-life of food is two weeks," she says, "so it would be simple for manufacturers to put on their next batch and there wouldn't be a wastage problem doing that."
GALLERY: Stylish Keep-Cups, Flasks and Bottles to Buy Right Now
Growing up on a farm in Queenstown meant Niamh was surrounded by some of the most incredible landscapes in the world, and she doesn't want to see that jeopardised.
"There's merit to a mass movement. If you were to see packaging with the green thumbs-up, it's like an SPCA sticker, you know it's good. It's not hard, and it doesn't need to be hard."
Niamh only has until July 8 to gather the thousands of signatures she needs. For the moment, filmmaking has been put on hold.
"My focus is totally on this right now. I don't have many days to try and win the support of the nation."
She implores supporters of the petition to share it with everyone they know.
"Even if you don't care about the environment, no one wants to live in a rubbish dump. This is for all of us."
Niamh's petition to the New Zealand government can be found here, and an ongoing petition here.
Share this: