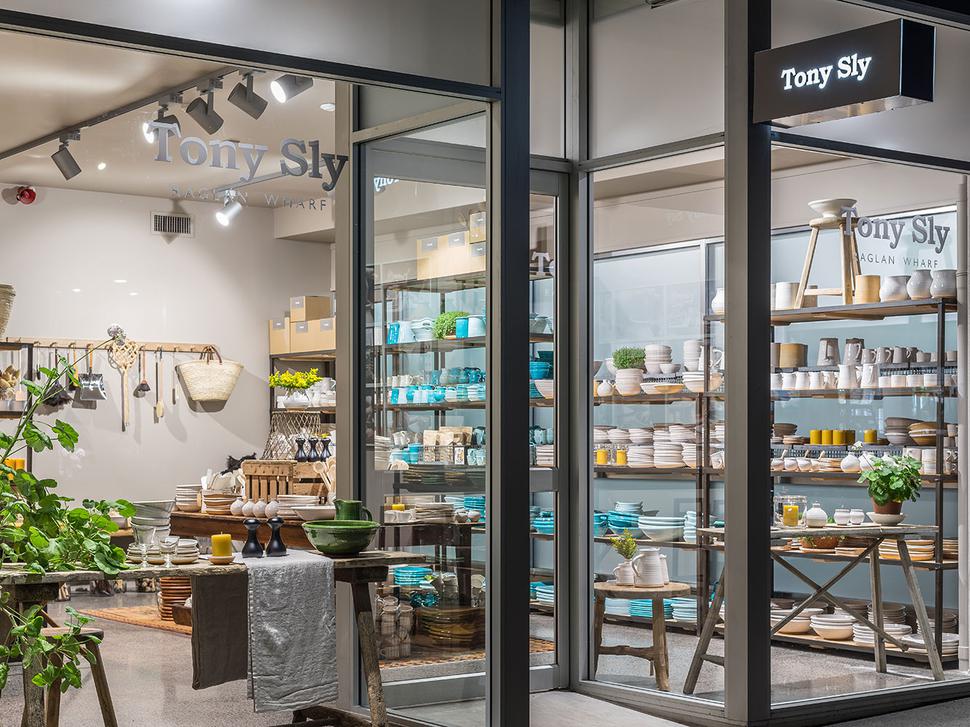 New Opening: Tony Sly Pottery, Newmarket
The Raglan-based potter is now selling his signature cooks' range from a new Auckland store
Sunday Dec. 17, 2017
Tony Sly rises early to twist and stretch before settling into his studio on Raglan's wharf. The potter is kept bent over for most of the day, in the "rhythm and flow at the wheel".
Tony has been spinning clay for 30 years, first in Hamilton before moving to his Raglan studio 12 years ago, where he developed his signature cooks' pottery.
The view from his window, of soft blues and milky whites, soon tinged his palette. "I began to lighten up my colours drawing on the moods of the harbour," he says.
Now, that West Coast glaze can be acquired from his new store in Newmarket.
"A pottery shop in Teed St is probably quite unexpected," he says of the light-filled space, stocked with his rustically charming pots and plates alongside a selection of kitchenware accessories.
It's been a natural next step, following the success of the first store next to his studio. Tony's splattered apron, however, will not be ditched for the big city.
Bound to his wheel, he will check up on the store fortnightly. "I'm a maker at heart and couldn't imagine not having my hands in the clay."
• 18 Teed St, New Market, Monday-Friday, 10am-6pm, Saturday-Sunday, 10am-4pm.
Share this: