Favourite Things: Vicky Cullinane of Studio Red
Hot yoga convert Vicky Cullinane shares what inspires her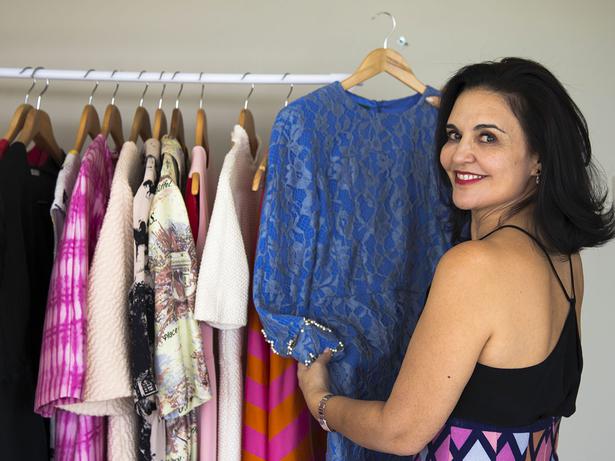 Thursday July 21, 2016
Vicky Cullinane is as sprightly as a 20-something. She's lean, has clear skin and sparkling eyes and says hot yoga has everything to do with her bubbly demeanour, flexibility and health. "It's like an energy pill," she enthuses, "and the sleep you have the night after you practice is so deep."
Vicky's brother, Matt King, first got her interested in Bikram, or hot yoga. "He'd just come back from Dubai and had this incredible physique, but was still eating all those Kiwi things he'd missed, such as pies and lamingtons, and I wondered why he wasn't putting on weight." The answer was hot yoga, practised in a room heated to a high temperature.
Vicky had recently returned from a five-year stint in New York with husband Peter Cullinane, who'd worked as chief operating officer for Saatchi & Saatchi Worldwide. She had tried long-distance running, but found it hard on her body.
However, a five-week yoga retreat in Koh Samui truly set Vicky on the Bikram path. For five hours each day Vicky practised yoga, followed by another five hours of posture study. She graduated a qualified instructor, but never felt she wanted to teach, instead she built a studio, a luxury studio no less, designed by Cheshire Architects. Vicky also had the business nous. She is a graduate in commerce and had recently returned as an adult student to study philosophy, languages and sociology.
The result, Studio Red, is a modern hot yoga facility housed in City Works development, where polished concrete floors, cedar-clad walls, ambient lighting and luxurious bathrooms give it a spa-like vibe.
Vicky is a total convert to the practice, which sees yogis sweating it all out at temperatures about 43C. The heat allows muscles to move freely, so hot yoga is excellent for posture, alignment and rehabilitation,
she enthuses.
MY FAVOURITE THINGS
1. Emilia Wickstead dresses
Rolling out a huge rack of colourful dresses, Vicky explains she has known the fashion designer Emilia Wickstead since she was a child. In fact Vicki happens to be her godmother. The New Zealand-born designer, who has a Sloane St flagship store in London, has dressed royals and actresses and her godmother too. Vicky says 90 per cent of her wardrobe is by Emilia. "Her designs are so elegant."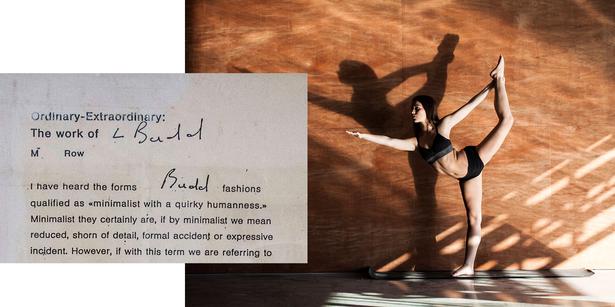 2. Et al artwork
"The most extraordinary things are often ordinary, the two are so close," muses Vicky. The artwork, by
et al (a pseudonym for Merylyn Tweedie) is a screed of text on textured paper, layered in whites, giving it an almost antique quality. This wedding gift reminds her that we are all capable of great things, including the artist, who was Vicky's art teacher at St Cuthbert's.
3. Studio Red yoga
Vicky tries to attend at least three classes a week, which she says is enough to glean the benefits. The studio offers classes at every stage; from beginner Yin to advanced Vinyasa. "We don't want the studio to be intimidating, we say be comfortable with the body you have brought in today, no one will be judging you here."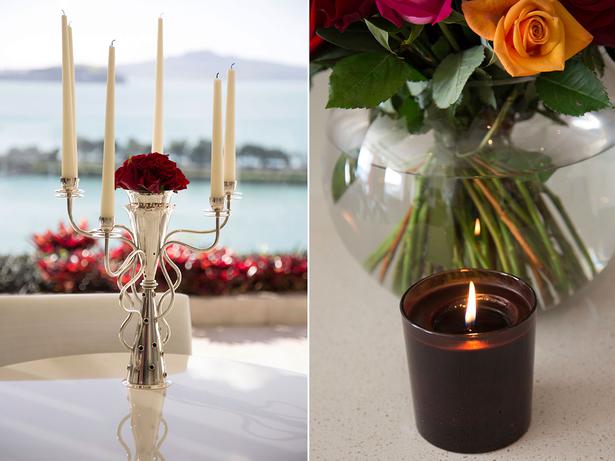 4. Roses
Vicky and Peter's expansive Parnell apartment is littered with roses in every hue. "My love of roses came later in life, all the delicatessens in New York sold roses and I'd always have a bunch in the apartment."
5. Hotel Costes Paris candle
The signature candle from Hotel Costes in Paris reminds Vicki of trips to Paris. "It's the most romantic hotel in the world. You wouldn't know it was there from the street, it has a discreet, dark sign and the hotel shop sells roses, only red roses." The opulent red interiors inspired Vicki to name her yoga studio Red. Her favourite candle from the hotel, the Napoleon, has a nose of rum, bitter orange peel and paprika.
Share this: