What We're Giving This Christmas
The Viva team shares the gifts they'll be offering loved ones this year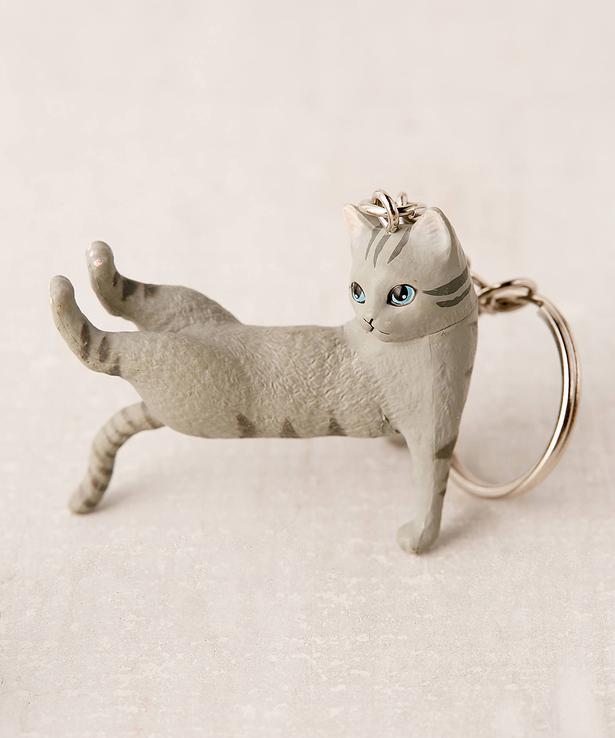 Sunday Dec. 3, 2017
Dan Ahwa, fashion editor
A zen cat doing yoga poses — what's not to love? I know someone special who's not been very subtle about wanting this Meowditation keyring (about $10, from Amazon) under the Christmas tree this year. 
Amanda Linnell, managing editor
I love to give gifts that are handmade and support local creatives. The Thea Ceramics range of beakers, bowls and dishes, made by Waiheke artist Esther McDonald, has a wonderful organic and rustic look and feel, and each piece is robust enough to use every day. Visit Thea-ceramics.com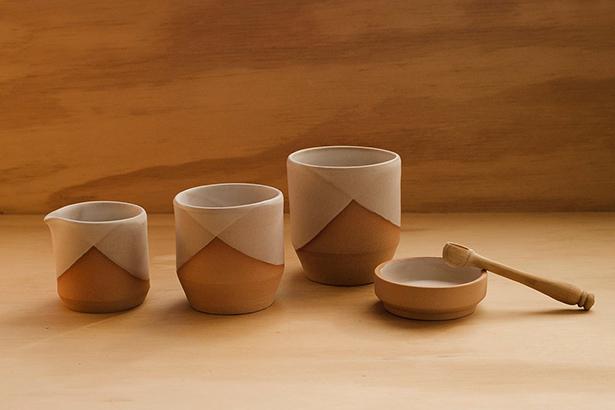 Zoe Walker, associate editor
This wee cast bronze Lotus Hand ($39, visit Hydrangearanger.com) would make a perfect gift for my mum/nana/sister — a sweet way to hold incense or a tiny flower. The brand's pressed flower suncatchers are also lovely gifts, although they sell out quickly.
Babiche Martens, photographer
I'm giving my 2-year-old son a Dick Frizzell — his wooden 'KiWi KiWi' pull toy, that is ($40, from Farmers, Whitcoulls and Mr Vintage). Handpainted and made from sustainable materials and designed by Dick himself.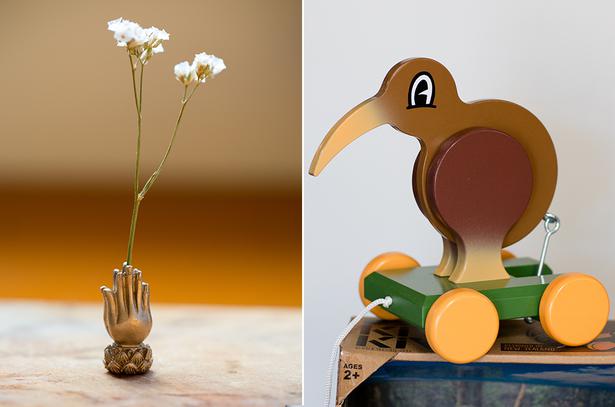 Angela Casley, recipe editor
I was drawn immediately to the book 200 Women, by Geoff Blackwell and Ruth Hobday at the Hedleys Books salon in Playpark by Karen Walker ($75). Inspiring stories of love, courage, success, pain and generosity; there is a story to resonate with everybody. A perfect coffee table book.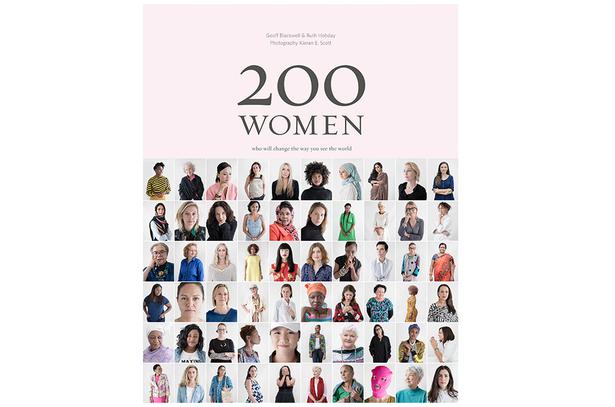 India Essuah, digital assistant
The crocheted wool mats by artist Jo Blogg ($150, visit Homebasecollections.co.nz) come in the most beautiful colours — I love the candy tones, but there are also deeper shades available. It always feels nice to give something handmade, that's different from anything you've seen before, and that you know someone will look at and use each day. Plus, when they're wrapped up under the tree, you'd never guess what's inside. 
Lucy Casley, designer
Last Christmas I gave a beautiful silk neck scarf to my mum, and it ended up living in a certain someone else's wardrobe ... So this playful scarf from Emilio Pucci would be a great summer accessory. Mum generally sticks to basics, and this would be the perfect pop of colour. With the unmistakable colour palette and cute sketches, it makes me feel happy just looking at it.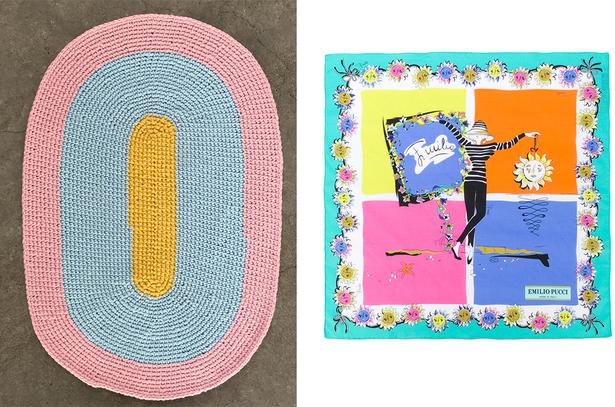 Janetta Mackay, beauty editor
The Aromatherapy Company's Naturals and Therapy Kitchen and Garden ranges offer great value locally made hand lotions ($20 and $25 respectively, visit Thearomatherapycompany.co.nz), in a choice of essential oil fragrances. I use them routinely and give as gifts often, because I think they're worth people knowing about. The large bottles pump out just the right amount of easily absorbed everyday hand hydration.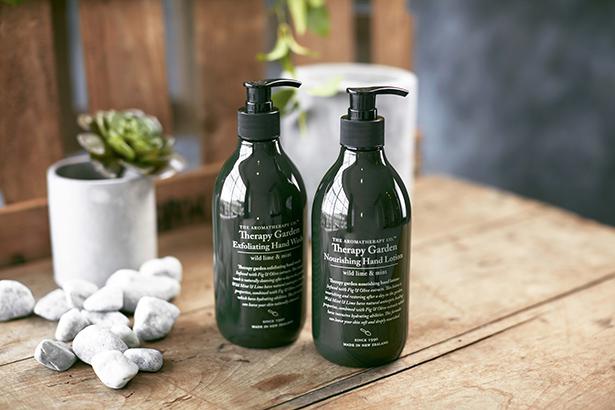 Shoba Pillai, acting digital editor
Casita Miro is a charming Waiheke restaurant located on the slopes of Onetangi's wine-growing region, producing an incredible fortified wine made entirely of red grapes grown on their vineyard. Madame Rouge ($85 for 100ml, visit Casitamiro.co.nz) is a full-bodied and fabulous aperitif, bursting with sweet flavours of summer berries. It's stylishly packaged, tastes exquisite and brings a little sunny Waiheke cheer to Christmas Day. 
Rosie Herdman, writer and assistant
This 'non-toxic' nail polish by Habit in the 'Bardot' shade ($39 from Simonjamesdesign.com) would be perfect for one of the ladies in my life. Not only is the wooden-handled packaging incredibly chic, it's the perfect shade of neutral pale pink and features myrrh extract, which, according to the brand, has been shown to naturally strengthen nails. It's also Peta-certified as vegan and cruelty-free, and is free from many harsh chemicals. So if anyone's a nail-biter, this is the best polish they could wear.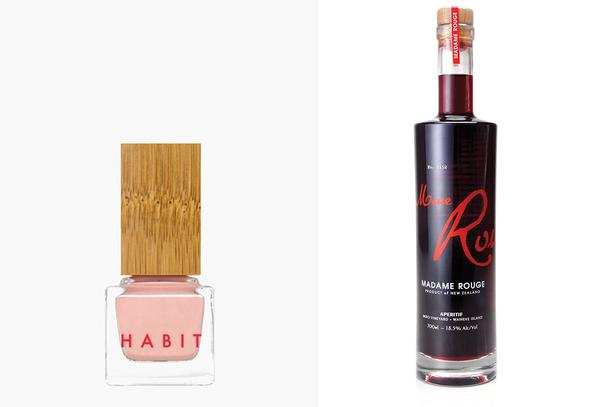 Share this:
More At Home / Trends & Shopping