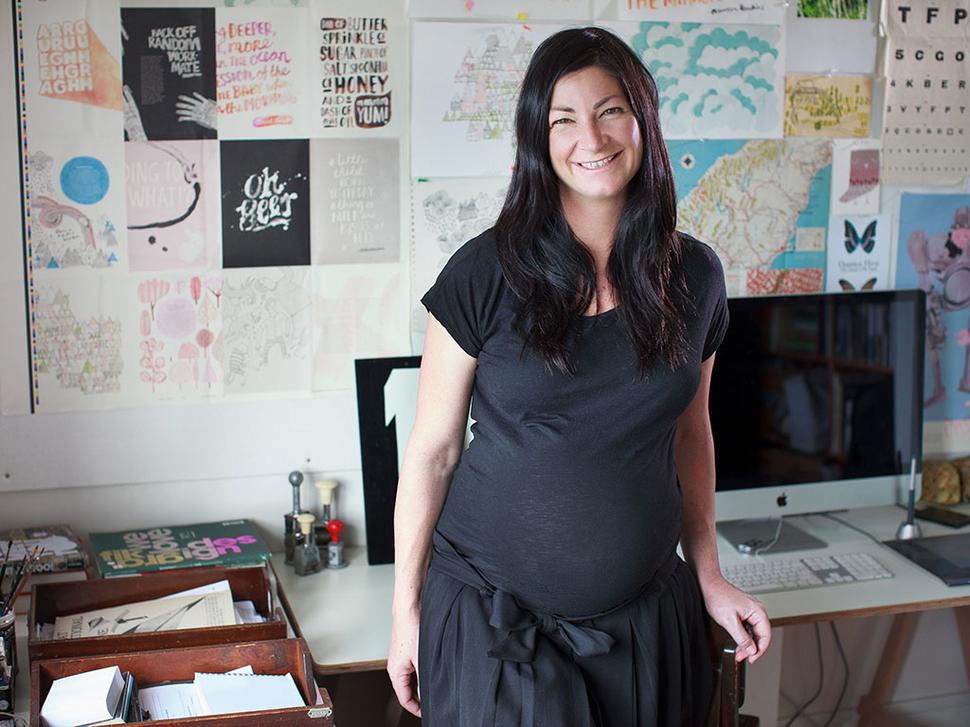 Favourite Things: Becky Ollivier, Graphic Designer
Illustrating a book on motherhood is Becky Ollivier's most significant design accomplishment yet
Wednesday July 29, 2015
Auckland mums make a habit of meeting up, but the result isn't normally more than a few hours of good-quality discussion and a table of empty tulip cups. But when friends Jane Langley, Bridget Fogarty and Becky Ollivier met up three years ago, they conceived of the idea to create a book celebrating pregnancy, labour, birth and motherhood, as well as folklore from previous generations.
For Little Gems: Marvels and Musings on Motherhood from Around the World, Fogarty did the research, Langley provided the words and Ollivier, who has just given birth to her second child, was in charge of the illustrations and creative direction.
"As mothers, [Jane and Bridget] felt there were heaps of advice books out there for new mums, but they tended to be quite prescriptive and daunting about what you should and should not do," says Ollivier.
"They wanted to share ideas on motherhood from around the world in a light-hearted and humorous way, and create a book that would reassure mothers rather than dishearten them. The concept totally resonated with me and from a design perspective it was a dream creative project."
Ollivier, who's a freelance graphic designer, says she drew inspiration from many different places for the book, trying not to produce a single style. "I tend to work mainly on a Mac and every single page in the book features a hand-drawn illustration of some kind, so it was a pretty massive undertaking. Especially when I realised I was pregnant a few months in! Totally appropriate though, really."
The illustrator says design is a pure form of communication, which can tell rich stories about history and culture. "Things have meaning because they express ideas, create nostalgia or fascination for a different time or place, make your life easier, or just bring contentment and value to your experience of life."

• Little Gems: Marvels and Musings on Motherhood from Around the World, $30 from littlegemsbook.bigcartel.com.

MY FAVOURITE THINGS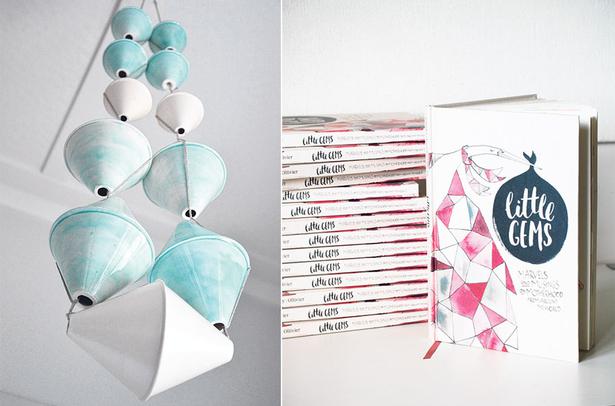 Wall Necklace by Gala Collier; Little Gems: Marvels and Musings on Motherhood from Around the World. Pictures / Babiche Martens.
1. Giant "O"
This is actually the "O" from a New World supermarket sign. We scored this off a friend who originally had the whole set. Weathered vintage sign writing develops a quality that is impossible to reproduce in something new. I love the contrast of scale and industrial style when you bring an object from the outside in. And also "O" is such a great letter.
2. Wooden rulers
I'm obsessed with collecting vintage design items, especially anything containing old examples of printing or typography. I've got a collection of wooden yard rules from pre-metric days, as well as metre-long ones, from all over New Zealand. They're all branded with Kiwi business names, many long gone, some still familiar. I tacked all my metric rulers on to a frame so I could display them on the wall. I like the way they tell a story about a simpler time in New Zealand, when phone numbers were only three or four digits long and they felt the need to specify they had two phone lines.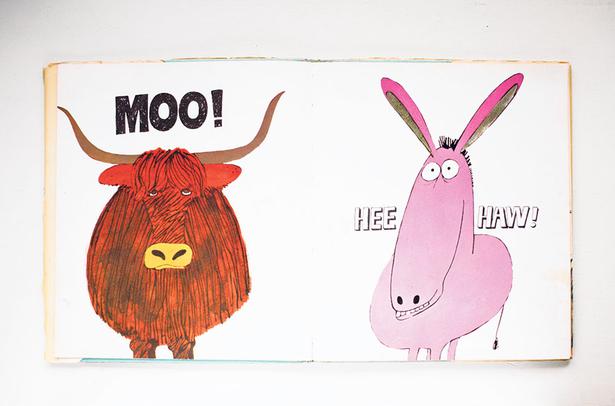 3. Wall Necklace by Gala Collier
This was given to me by my very talented friend Gala. She is a ceramic artist and hand-crafts these beautiful pieces that she calls wall necklaces. I feel really thrilled to have one of her original works hanging in
our home.
4. Little Gems: Marvels and Musings on Motherhood from Around the World
This project would have to be my favourite design accomplishment.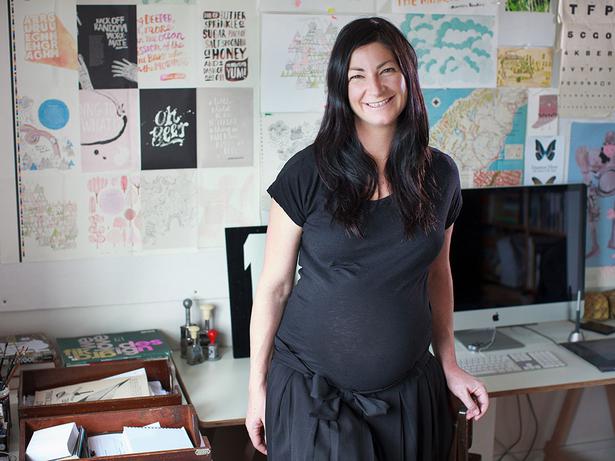 5. A Noisy Book by Ross Thomson, Abelard-Schuman, 1971
This is an old favourite from my childhood, which I have rediscovered in my parents' bookshelf. I love the simple juxtaposition of the typography and the amusing gritty style of hand-drawn illustrations. With children's books featuring quite greatly in my day-to-day routine at the moment, I'm finding that I'm quite strongly influenced and inspired by youthful illustrations and love discovering new and old children's books that are equally as good to read as they are to look at.
Share this: